Best Adventures of 1961 (6)
By: Joshua Glenn
September 10, 2016
One in a series of 10 posts identifying Josh Glenn's favorite 1961 adventure novels. Happy 55th anniversary!
*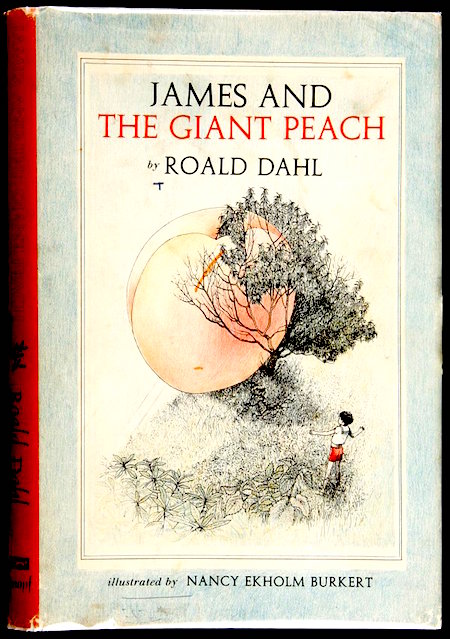 Roald Dahl's children's adventure James and the Giant Peach.
Both crazy book-banners and Roald Dahl fans like to hate on James and the Giant Peach — the former, because the book promotes disobedience and celebrates communalist living; the latter, because as fables go it's pointless and silly. All of these are reasons to enjoy the book, which I do very much. What child doesn't love peachpits, insects and annelids, sharks, and fantasies of steamrollering cruel adults before escaping across the ocean to a better life? Forced to live with his aunts Spiker and Sponge, after his parents are killed, young James is treated as a servant until he meets a fairy tale-ish old man who gives him magical crocodile tongues. James spills the tongues near a barren peach tree, which produces an enormous peach — inhabited by a human-sized, talking grasshopper, centipede, earthworm, spider, ladybug, silkworm, and glow-worm. James's knowledge and ideas are highly prized by this motley crew, whom he helps avoid various terrible fates as they float and fly to… New York. It's not exactly a picaresque — in fact, it's more of a mobile Robinsonade, concerned with using ingenuity and the tools at hand in order to survive terrible threats. Like, it kinda reminds me of Roger Zelazny's 1967 sci-fi novel Damnation Alley!
Fun fact: The first edition featured beautiful illustrations by Nancy Ekholm Burkert. Quentin Blake's illustrations are also terrific.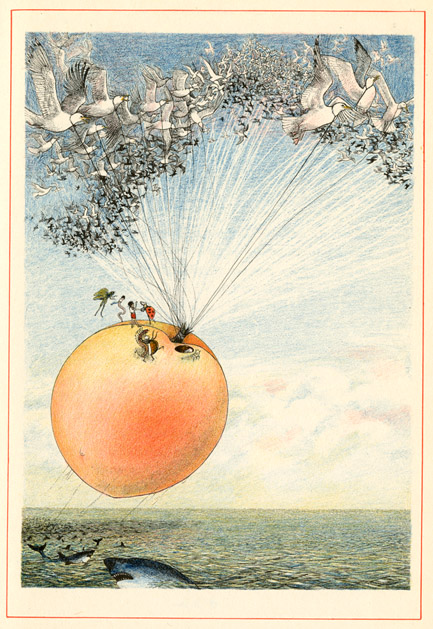 ***
Let me know if I've missed any 1961 adventures that you particularly admire.