Best Adventures of 1951 (7)
By: Joshua Glenn
July 11, 2016
One in a series of 10 posts identifying Josh Glenn's favorite 1951 adventure novels. Happy 65th anniversary!
*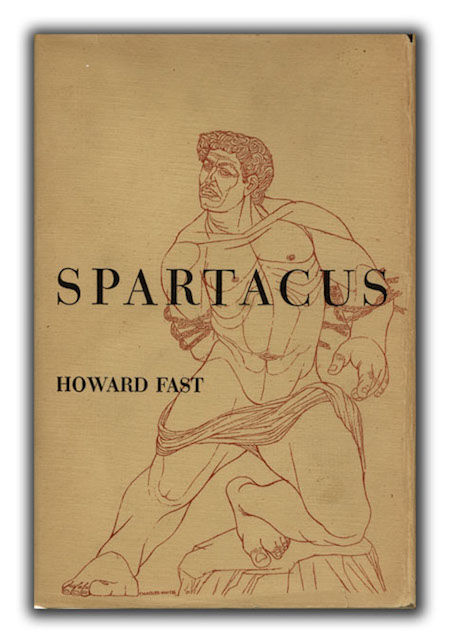 Howard Fast's historical adventure Spartacus.
Narrated by members of Rome's ruling hierarchy, who depict the Greek gladiator Spartacus as a symbol of the eternal struggle against an unjust social order, the tales collected here recount the slave revolt led by Spartacus around 71 BCE. This is not a novel, exactly, and Spartacus is not quite the book's protagonist; Fast is concerned to show how an oppressed population can develop class consciousness, organize, and rise up against its exploiters. If the book isn't as thrilling as the movie, it's because Fast's emphasis is less on a heroic figure than on Spartacus's dreams of a society where exploitation and cruelty have been eliminated. It's still an exciting tale, for the most part… and it reverberates with references to America under the threat of McCarthyism.
Fun fact: The bestselling book inspired the 1960 film starring Kirk Douglas, Laurence Olivier, and Peter Ustinov. Directed by Stanley Kubrick, the film's screenplay was written by Dalton Trumbo. Both Fast (who self-published Spartacus) and Trumbo were victims of Hollywood's blacklist.
***
Let me know if I've missed any 1951 adventures that you particularly admire.