Best 1931 Adventures (7)
By: Joshua Glenn
April 29, 2016
One in a series of 10 posts identifying Josh Glenn's favorite 1931 adventure novels. Happy 85th anniversary!
*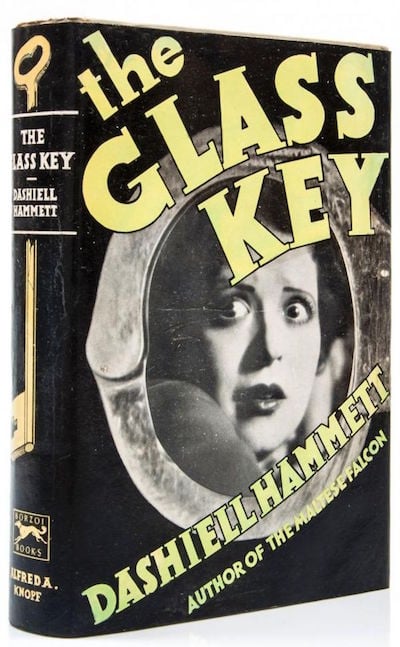 Dashiell Hammett's crime adventure The Glass Key.
Ned Beaumont, the protagonist of this hard-boiled love story, isn't a detective but a gambler. He's persuaded to investigate the murder of a senator's son by his friend and employer Paul Madvig, a construction company owner and crooked politico. Madvig hopes to marry the senator's daughter; Beaumont seems mostly interested in using his nw privileges as a special deputy to track down a bookie who owes him money. Madvig's political rivals kidnap and torture Beaumont, hoping to implicate Madvig in the murder; worse, Madvig confesses that he killed the senator's son. Yet Beaumont doesn't believe it, and won't betray his friend. The senator's daughter falls in love with Beaumont, and tells him about a dream she's had — in which he tries to lock up a nest of snakes, only to shatter the lock's glass key. Is her subconscious suggesting that Beaumont is an unlikely hero, one in whom she ought not to place her trust? The reader can't help but agree.
Fun fact: The book has been adapted as a movie twice, in 1935 (starring George Raft) and in 1942 (starring Alan Ladd). Also, the Coen Brothers' 1990 neo-noir gangster film Miller's Crossing, is an homage of sorts — a sardonic inversion? — to The Glass Key.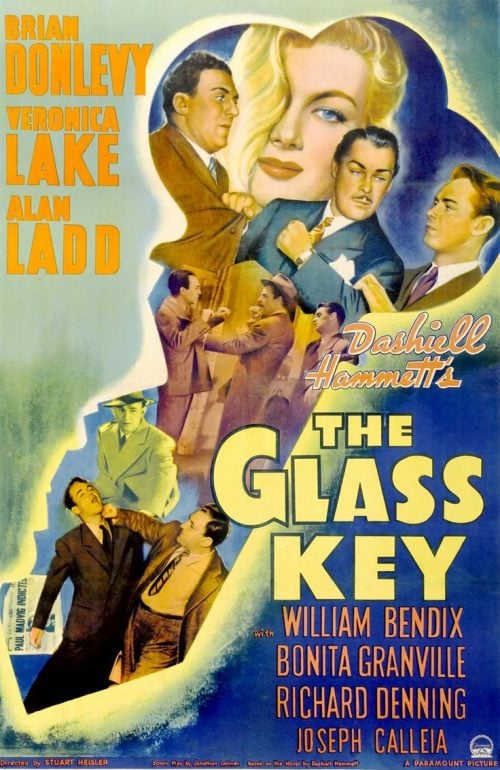 ***
Let me know if I've missed any 1931 adventures that you particularly admire.