Pluperfect PDA (15)
By: Joshua Glenn
September 2, 2015
One in an occasional series of posts drawing your attention — via examples of 21st century mobile phones found in vintage photos — to evidence of time travel.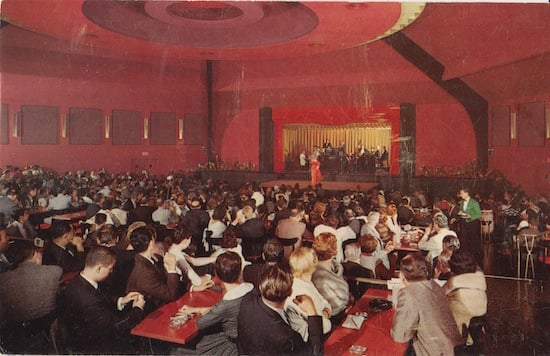 Postcard from Tamarack Lodge in Greenfield Park, NY. Sent to us by our friend Luc Sante, with the message, "Note the young man checking his phone at front left, in circa 1964."
Ringtone: "As Tears Go By"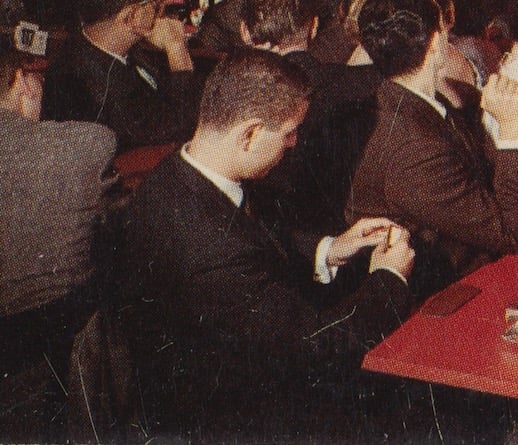 ***
READ MORE by Joshua Glenn, originally published in: THE BAFFLER | BOSTON GLOBE IDEAS | BRAINIAC | CABINET | FEED | HERMENAUT | HILOBROW | HILOBROW: GENERATIONS | HILOBROW: RADIUM AGE SCIENCE FICTION | HILOBROW: SHOCKING BLOCKING | THE IDLER | IO9 | N+1 | NEW YORK TIMES BOOK REVIEW | SEMIONAUT | SLATE
Joshua Glenn's books include UNBORED: THE ESSENTIAL FIELD GUIDE TO SERIOUS FUN (with Elizabeth Foy Larsen); and SIGNIFICANT OBJECTS: 100 EXTRAORDINARY STORIES ABOUT ORDINARY THINGS (with Rob Walker).