Daniel Clowes Reader
By: Joshua Glenn
August 3, 2013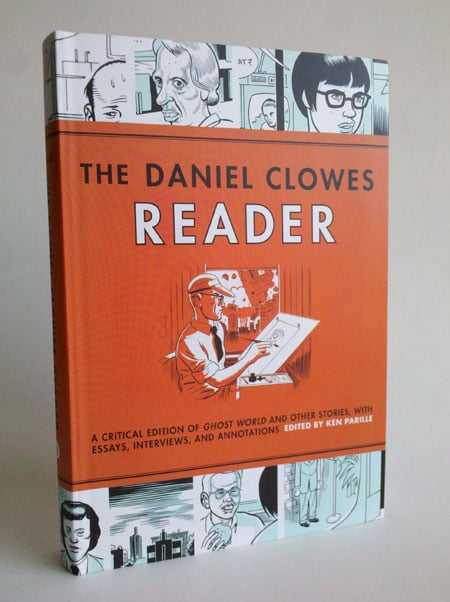 Back in 2010, I mentioned that my 1999 Hermenaut interview with cartoonist Daniel Clowes had been collected in Daniel Clowes: Conversations, an installment in the University Press of Mississippi's Conversations with Comics Artists series. Ken Parille, editor of that volume, has a great new book out this month: Fantagraphics' The Daniel Clowes Reader, a critical edition of Clowes' Ghost World and over a dozen favorite Clowes stories — including "Blue Italian Shit," "Like a Weed, Joe," "Art School Confidential," "The Party," "Buddy Bradley in Who Would You Rather…?," "Ugly Girls," and "King Ego." The great Eric Reynolds is the project editor for Fantagraphics; the 360-pp., full-color book is terrific!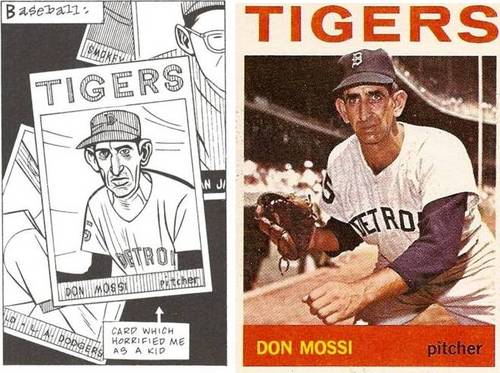 My Clowes interview — now being touted as "Clowes's definitive discussion of Ghost World" (!) — appears in the volume. I've also written a new essay for the Reader. "Against Groovy" locates Clowes as a thinker and writer within a specific generational context: the Original Generation X, key members of which embrace anti-boomer ferocity, anti-hipsterism, apocalyptic fantasy, and trashy messianism.
Other essays in the book: Ken Parille's "An Aesthetic Biography of Daniel Clowes," Pamela Thurschwell's "The Ghost Worlds of Modern Adolescence," Adele Melander-Dayton's "How Ghost World Made Me Brave," Kaya Oakes' "Literature at the Xerox Machine," Parille's "'Me Worry?'/'U BUY'," Scott Saul's "'Etc., Etc.': The Post-Punk Ballad of Rodger Young," Anne Mallory and Parille's "Clowes's Romanticism and the Urban Aesthetics of Ugly (1986–1998)," and Parille's "Decoding 'Black Nylon'."
The Daniel Clowes Reader also includes: over twenty other Clowes interviews; a Ghost World index of key words, phrases, themes, and objects; a glossary of terms related to comics, cartooning, and graphic novels; a chronology of Clowes's life and career; introductions and annotations for the comics; poems; cartoons; lyrics; and excerpts from Gilmore Tamny's zine Wiglet. A cornucopia!
Check out the book's tumblr here.
***
MORE CLOWES on HILOBROW: Joshua Glenn's 1999 Q&A with Daniel Clowes | Joshua Glenn's 2002 Q&A with Daniel Clowes | Josh also has an essay, "Against Groovy," on Clowes' anti-boomer ferocity, anti-hipsterism, apocalyptic fantasy, and trashy messianism, in The Daniel Clowes Reader.