Wage Slavery in the News (7)
By: Joshua Glenn
December 5, 2011
Please check out the Wage Slave's Glossary homepage and help Seth, Mark Kingwell, and me spread the word…
***
December 2: OCCUPY EXETER (UK)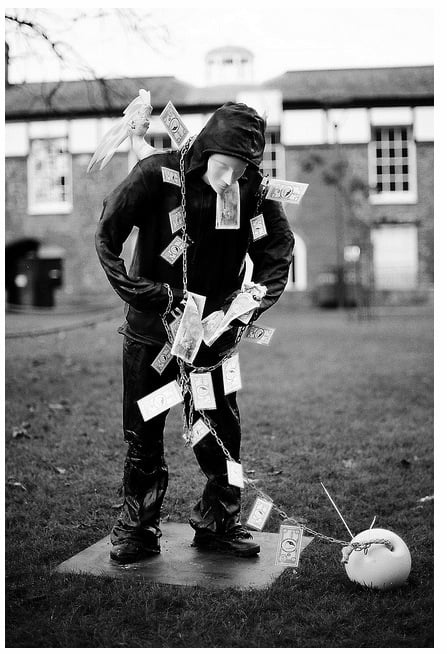 December 2: NATIONAL POST "SNAP JUDGMENT"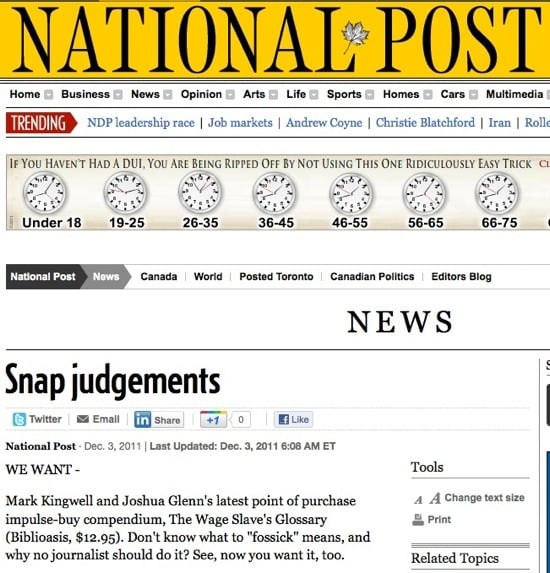 On Dec. 2, The National Post (Canada) listed the WSG in its "Snap Judgments" column.
WE WANT: Mark Kingwell and Joshua Glenn's latest point of purchase impulse-buy compendium, The Wage Slave's Glossary (Biblioasis, $12.95). Don't know what to "fossick" means, and why no journalist should do it? See, now you want it, too.
December 1: MARTLET
On Dec. 1, the blog Martlet posted an entry by "Dylan Action" which argued that the Occupy movement is anti-wage slavery, and as such, an idea whose time has come: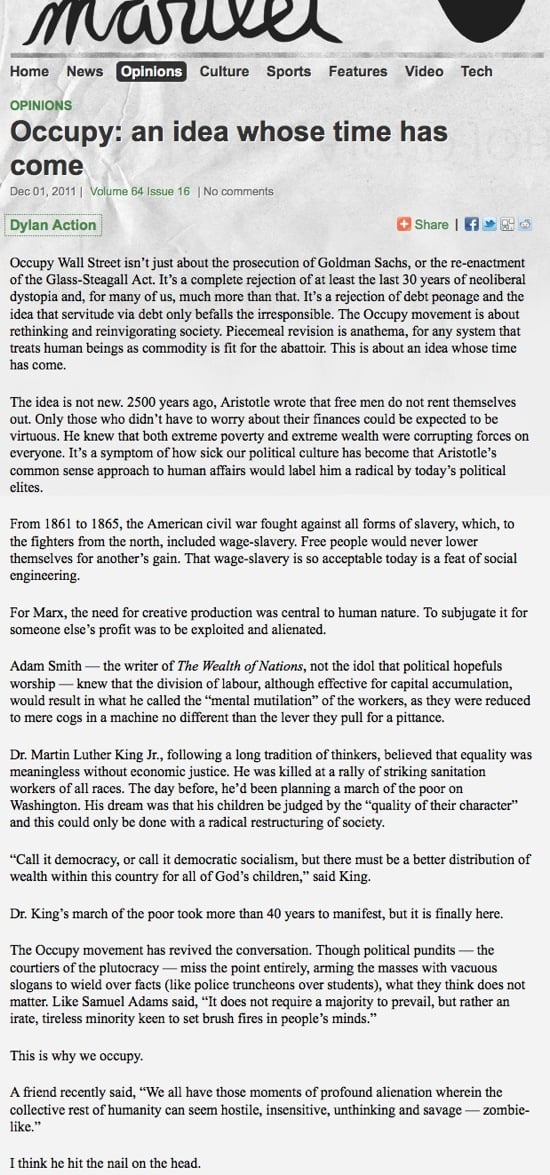 November 30: @WELCHEM89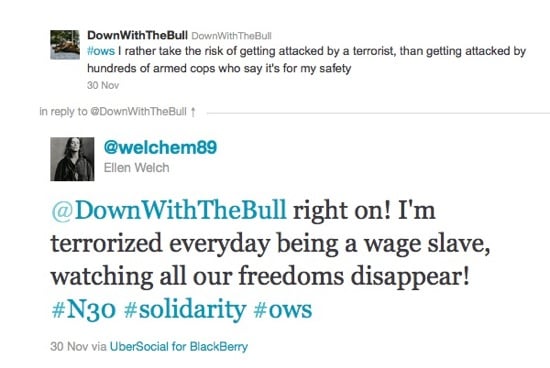 November 30: SYDNEY MORNING HERALD
On Nov. 30, Sam de Brito, who blogs about manhood for the Sydney Morning Herald, quoted from a book titled Free to be Human by David Edwards: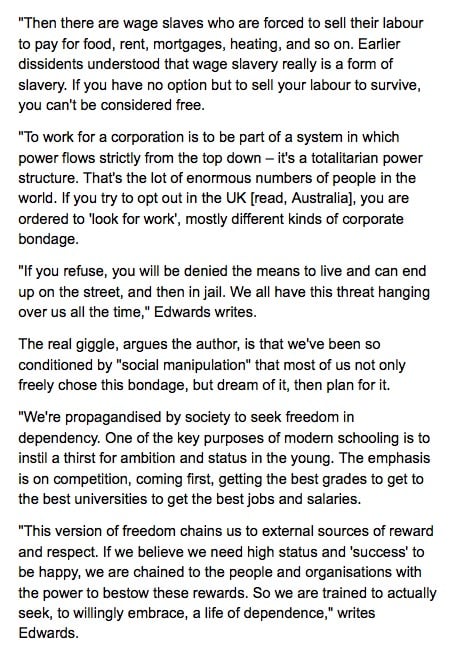 November 23:@MRTJDIX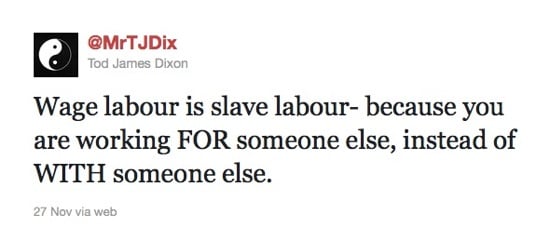 November 23: "DRESSER AFTER DARK" RADIO INTERVIEW
The radio show Dresser After Dark interviewed Joshua Glenn about the WSG. Listen here.
Joshua Glenn 11.23-Track 1 by HILOBROW
November 20: @VALDEZ_SEZ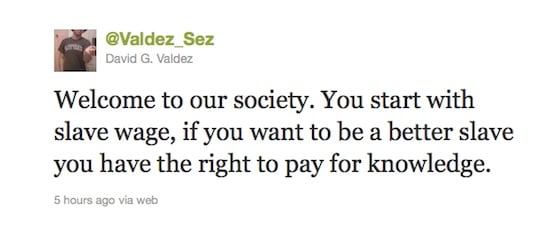 November 18: @YANZHITUI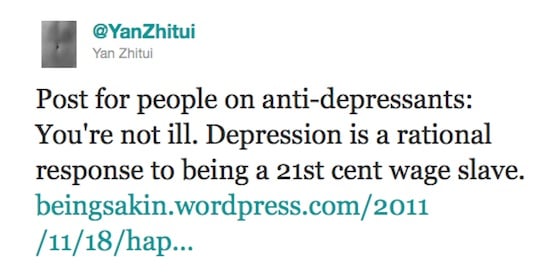 November 17: WSG LAUNCH PARTY IN TORONTO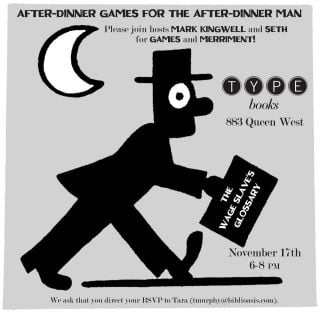 November 17: @THEDARKLADY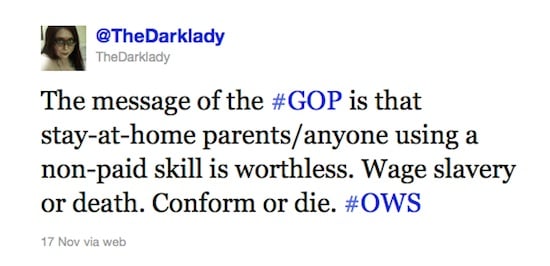 November 16: INTERNATIONAL HERALD TRIBUNE
On Nov. 16, Brazilian journalist Leão Serva wrote an op-ed in the International Herald Tribune which began like so: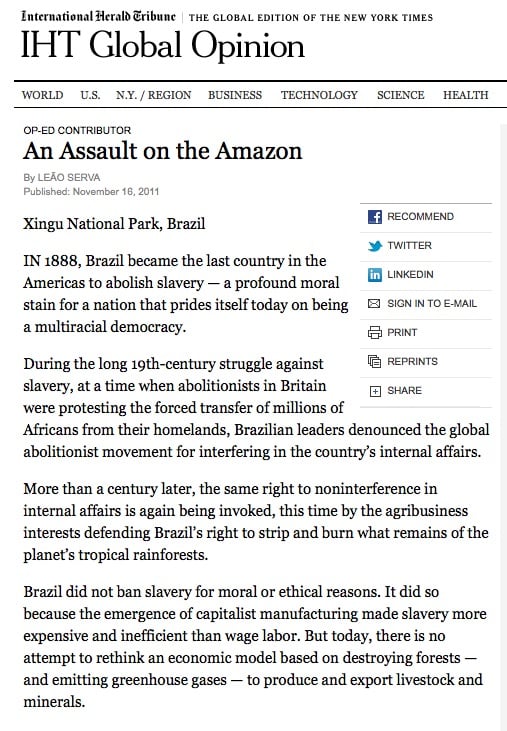 ***
ALSO SEE: Rushkoff vs. the 1% (1) | Tactical Utopia | Feral Dissent | Don't Mourn, Organize | Occupying Our Gardens | Grand Theft Politics | The Black Iron Prison | News about the Wage Slave's Glossary