Roger Miller
By: Devin McKinney
January 2, 2014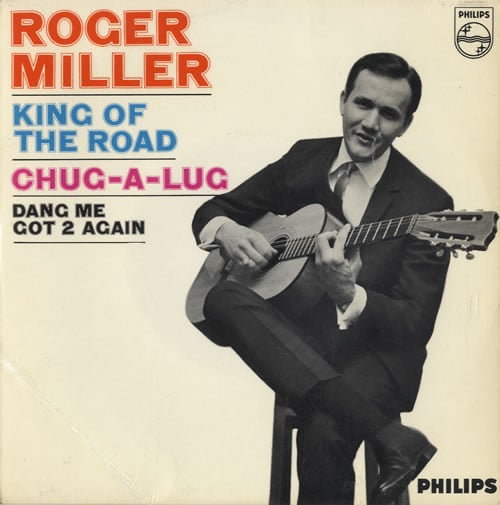 For a few years, ROGER MILLER (1936–92) was country music's Cole Porter, its Neil Sedaka, its Smokey Robinson. His lyrical preoccupations and melodic tendencies didn't overlap meaningfully with theirs; he simply inhabited the same rarefied realm of the natural-born songsmith, whose talent it is to create miniature musical artworks that unfold in under three minutes with the serenity of a dance, a walk in the park, a self-completing thought. As written, played, sung, and felt, the Miller highlights of 1964–66 — "Dang Me"; "King of the Road"; "Engine Engine #9"; "In the Summertime"; "One Dyin' and a-Buryin'"; "Kansas City Star"; "England Swings"; "Husbands and Wives" — are unmarred by snags of psychodrama or crags of confession. Traveling by road or rail, but always on the move, they are sustained instead by homespun metaphor, musical grace, and the inner monologues of a roving protagonist whose stations are the morose or blissful episodes of life as it is lived.
***
On his or her birthday, HiLobrow irregularly pays tribute to one of our high-, low-, no-, or hilobrow heroes. Also born this date: Todd Haynes, John Hope Franklin, Isaac Asimov.
READ MORE about members of the Anti-Anti-Utopian Generation (1934-43).