Pluperfect PDA (2)
By: Joshua Glenn
December 29, 2009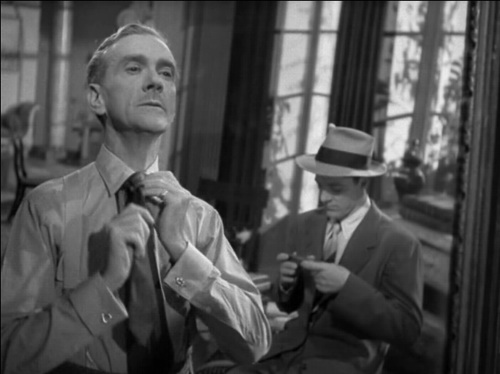 Det. Lt. Mark McPherson (Dana Andrews) fiddles with his PDA while interrogating Waldo Lydecker (Clifton Webb) about the murder of Laura Hunt (Gene Tierney). From Otto Preminger's Laura (1944).
Oblong shape, glass screen, fingers and thumbs positioned to the sides of the object… yep. It's another pluperfect PDA!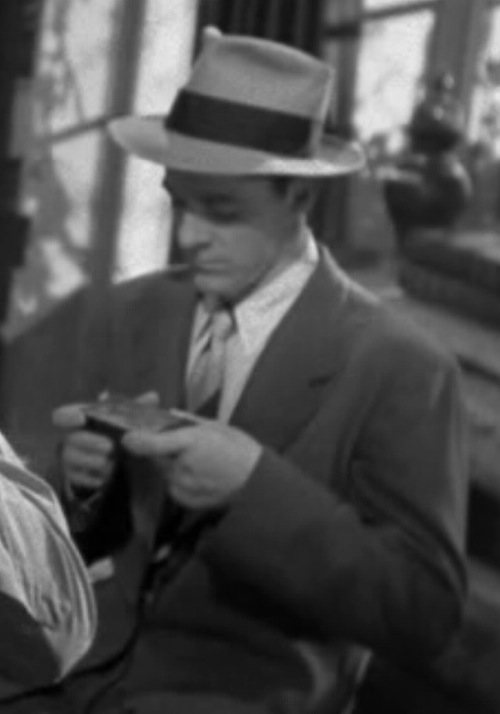 He's probably texting with HQ, right? Oh, wait. It seems he's downloaded a sports app…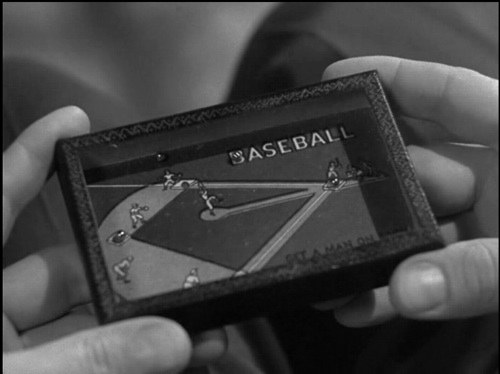 The witty repartee in this scene, about the game McPherson is playing while on a murder investigation, no doubt inspired the quatsch examination-room dialogue (Adam Sandler tells Seth Rogen to stop playing an iPhone game) in Funny People.
Ringtone: "Swinging on a Star"
***
Second in an irregular series of posts locating Personal Digital Assistants that have somehow ended up in the pre-PDA past. Readers are encouraged to send us examples of this phenomenon!
SIMILAR HILOBROW SERIES: DOUBLE EXPOSURE — the stratagems of Middlebrow | EGGHEAD — a gallery | FITTING SHOES — famous literary footwear | LATF HIPSTER | PANTENE MEME — a found gallery | SHOCKING BLOCKING — cinematic blocking