Best 1997 Adventures (7)
By: Joshua Glenn
September 28, 2020
One in a series of 10 posts identifying Josh Glenn's favorite 1997 adventure novels.
*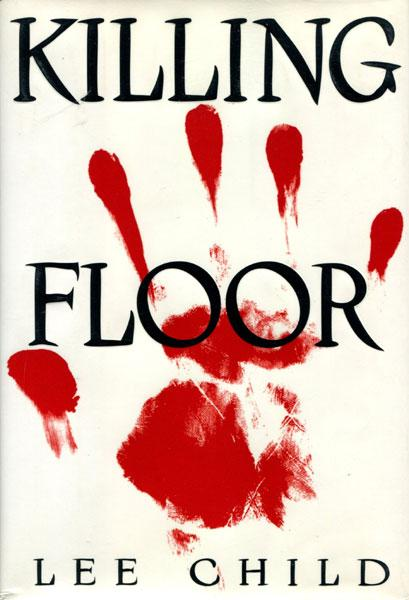 Lee Child's Jack Reacher crime adventure The Killing Floor.
When Jack Reacher steps off a bus in the town of Margrave, Georgia — he's spent his entire adult life in the military, where he's gained expertise in commando tactics and routine law enforcement procedures; now, he's an aimless drifter, just seeing the sights — he's arrested for murder. Think In the Heat of the Night, if Virgil Tibbs was an Eighties action hero-esque white man. One also catches a strong whiff of Peter Cheyney's Lemmy Caution — a bad-ass avenger who shows up, miraculously, when the authorities are too corrupt or incompetent to serve justice upon the wicked. (Like Cheyney, Child is a British writer expertly faking an American pulp idiom.) The town's sherriff, Morrison, claims he saw Reacher leave the scene of the crime; but Roscoe, a female detective, believes him to be innocent. The action is fast and furious: Reacher battles an Aryan Brotherhood murder attempt; he ambushes members of a counterfeiting ring; he battles a corrupt FBI agent; he hooks up with Roscoe. There are explosions. Neither well-written nor original, but nevertheless thrilling, Child's first Reacher story would serve as a template for a best-selling franchise.
Fun facts: There are 24 Jack Reacher novels, thus far; three of them — The Enemy (2004), Night School (2016), and The Affair (2011) — are prequels to The Killing Floor. The 2012 Christopher McQuarrie adaptation of Child's One Shot (2005), starring Tom Cruise, is a guilty pleasure for me.
***
JOSH GLENN'S *BEST ADVENTURES* LISTS: BEST 250 ADVENTURES OF THE 20TH CENTURY | 100 BEST OUGHTS ADVENTURES | 100 BEST RADIUM AGE (PROTO-)SCI-FI ADVENTURES | 100 BEST TEENS ADVENTURES | 100 BEST TWENTIES ADVENTURES | 100 BEST THIRTIES ADVENTURES | 75 BEST GOLDEN AGE SCI-FI ADVENTURES | 100 BEST FORTIES ADVENTURES | 100 BEST FIFTIES ADVENTURES | 100 BEST SIXTIES ADVENTURES | 75 BEST NEW WAVE SCI FI ADVENTURES | 100 BEST SEVENTIES ADVENTURES | 100 BEST EIGHTIES ADVENTURES | 75 BEST DIAMOND AGE SCI-FI ADVENTURES | 100 BEST NINETIES ADVENTURES (in progress) | 1994 | 1995 | 1996 | 1997 | 1998 | 1999 | 2000 | 2001 | 2002 | 2003 | NOTES ON 21st-CENTURY ADVENTURES.