Best 1973 Adventures (5)
By: Joshua Glenn
October 9, 2018
One in a series of 10 posts identifying Josh Glenn's favorite 1973 adventure novels. Happy 45th anniversary!
*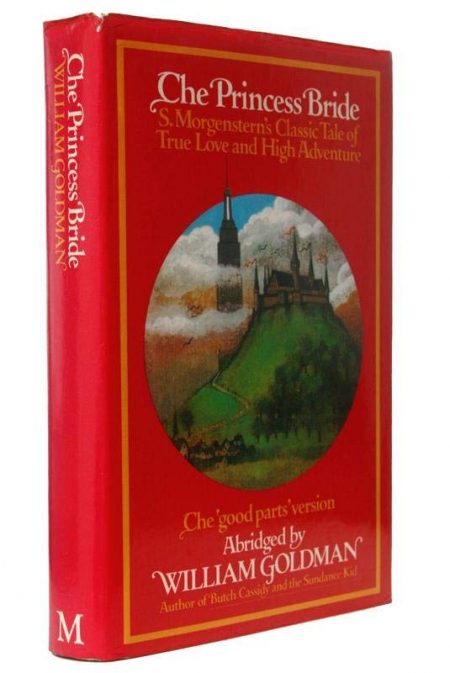 William Goldman's meta-fantasy adventure The Princess Bride.
Buttercup, a beautiful young woman, falls in love with her family's farm hand, Westley — who leaves to seek his fortune so they can marry. When she hears that the Dread Pirate Roberts has killed Westley, a shattered Buttercup reluctantly agrees to marry Prince Humperdinck. En route to her wedding, she is kidnapped by a trio of outlaws (criminal genius Vizzini, fencing master Inigo Montoya, and enormous wrestler Fezzik), who find themselves pursed by a masked man in black. Everyone knows what happens next, of course — but let me just mention a few highlights: the man in black's duel with the surprisingly honorable Montoya, his wrestling match with the surprisingly conscience-stricken Fezzik, his trek through the Fire Swamp with Buttercup, and his rescue — from Humperdinck's torture chamber — by his former foes. The story ends with a series of mishaps and the prince's men closing in, but the author indicates that he believes that the group got away. True love wins! Best of all, The Princess Bride is presented as "the good parts version" of a work by S. Morgenstern; throughout, the author — adopting the persona of a Hollywood screenwriter named Goldman — offers his own amusing running commentary.
Fun facts: Goldman, who wrote the 1974 thriller Marathon Man, and who won Academy Awards for his Butch Cassidy and the Sundance Kid (1969) and All the President's Men (1976) screenplays, also wrote the screenplay for Rob Reiner's beloved 1987 movie version of this book.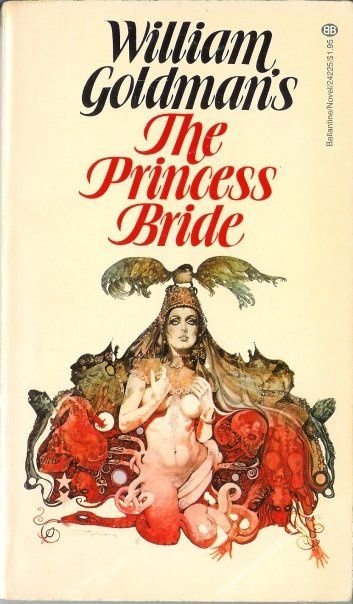 ***
JOSH GLENN'S *BEST ADVENTURES* LISTS: BEST 250 ADVENTURES OF THE 20TH CENTURY | 100 BEST OUGHTS ADVENTURES | 100 BEST RADIUM AGE (PROTO-)SCI-FI ADVENTURES | 100 BEST TEENS ADVENTURES | 100 BEST TWENTIES ADVENTURES | 100 BEST THIRTIES ADVENTURES | 75 BEST GOLDEN AGE SCI-FI ADVENTURES | 100 BEST FORTIES ADVENTURES | 100 BEST FIFTIES ADVENTURES | 100 BEST SIXTIES ADVENTURES | 75 BEST NEW WAVE SCI FI ADVENTURES | 100 BEST SEVENTIES ADVENTURES | 100 BEST EIGHTIES ADVENTURES | 75 BEST DIAMOND AGE SCI-FI ADVENTURES | 100 BEST NINETIES ADVENTURES (in progress) | 1994 | 1995 | 1996 | 1997 | 1998 | 1999 | 2000 | 2001 | 2002 | 2003 | NOTES ON 21st-CENTURY ADVENTURES.