Best 1953 Adventures (5)
By: Joshua Glenn
July 25, 2018
One in a series of 10 posts identifying Josh Glenn's favorite 1953 adventure novels. Happy 65th anniversary!
*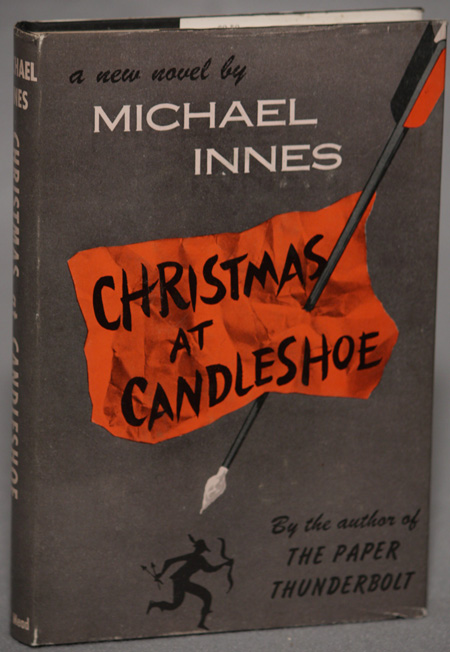 Michael Innes's treasure-hunt adventure Christmas at Candleshoe.
Grant Feather, a young man whose mother is a wealthy American eager to settle down in an Elizabethan manor, is sick of touring the stately homes of England… particularly when a boy fires arrows towards them from inside a particularly decrepit manor, Candleshoe, with messages warning them to stay away! The manor, we discover, is inhabited by an (apparently) eccentric and hard-of-hearing old woman, Miss Candleshoe, and an equally dotty chaplain; Jay Ray, the Robin Hood-like boy, is leader of a semi-feral gang of armed children — who believe the legend claiming that a 17th century marble monument carved by one Gerard Christmas, which looms over Candleshoe's great hall, conceals a fortune in gold. A great deal of Christmas at Candleshoe is devoted to poking fun at American tourists who are all too willing to believe that England's peerage is degenerate. Jay Ray, who is determined to locate the treasure for the impoverished Miss Candleshoe, so that she can remain in her home, may just be paranoid about the need to guard the manor from interlopers. But when mysterious foes lay siege to the manor, Grant joins in the effort to repel them.
Fun facts: Those readers who are disappointed that Christmas at Candleshoe isn't more similar to its (fun but silly, Jodie Foster-starring) 1977 Walt Disney movie adaptation are, it seems to me, merely misguided. I'm not so sure, however, about those readers who are disappointed to discover that Innes's book has nothing to do with the Christmas holiday; they strike me as sociopathic.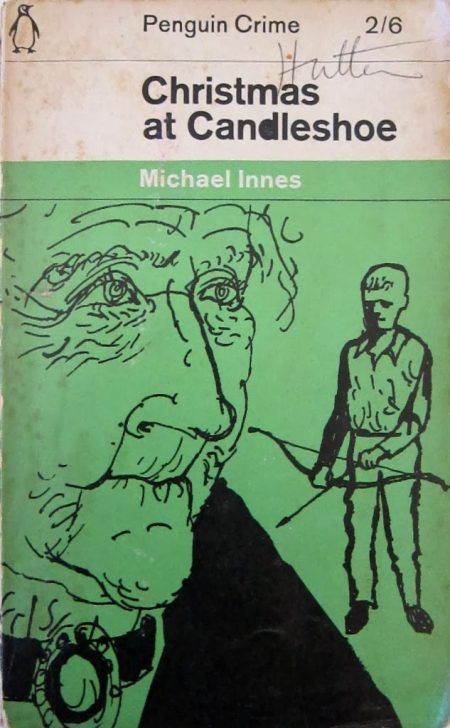 ***
JOSH GLENN'S *BEST ADVENTURES* LISTS: BEST 250 ADVENTURES OF THE 20TH CENTURY | 100 BEST OUGHTS ADVENTURES | 100 BEST RADIUM AGE (PROTO-)SCI-FI ADVENTURES | 100 BEST TEENS ADVENTURES | 100 BEST TWENTIES ADVENTURES | 100 BEST THIRTIES ADVENTURES | 75 BEST GOLDEN AGE SCI-FI ADVENTURES | 100 BEST FORTIES ADVENTURES | 100 BEST FIFTIES ADVENTURES | 100 BEST SIXTIES ADVENTURES | 75 BEST NEW WAVE SCI FI ADVENTURES | 100 BEST SEVENTIES ADVENTURES | 100 BEST EIGHTIES ADVENTURES | 75 BEST DIAMOND AGE SCI-FI ADVENTURES | 100 BEST NINETIES ADVENTURES (in progress) | 1994 | 1995 | 1996 | 1997 | 1998 | 1999 | 2000 | 2001 | 2002 | 2003 | NOTES ON 21st-CENTURY ADVENTURES.