Best 1938 Adventures (5)
By: Joshua Glenn
May 14, 2018
One in a series of 10 posts identifying Josh Glenn's favorite 1938 adventure novels. Happy 80th anniversary!
*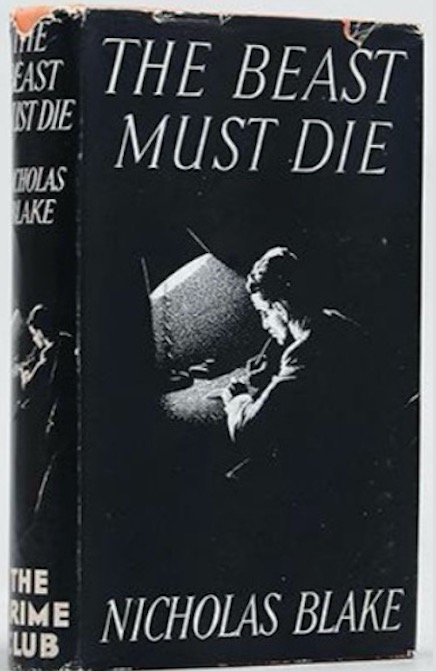 Nicholas Blake's Nigel Strangeways crime adventure The Beast Must Die.
The first third or so of this novel, which Nicholas Blake fans consider his most distinctive and possibly his best, is dedicated to the diaries of Frank Cairnes, a mystery novelist and widower plotting revenge against whomever killed his son, Martie. It was a hit-and-run, so Cairnes doggedly interviews everyone who lives in the vicinity until he finally tracks down his man: the contemptible George Rattery; Rattery is married to a young movie starlet, whom Cairnes seduces in order to gain entrée into their home. The diary ends as Cairnes is about to stage a lethal accident for Rattery… and the novel switches to the third-person, after that. Rattery has survived Cairnes's attempt, it seems… but then he does die, under mysterious circumstances, and Cairnes becomes the chief suspect. Claiming he's innocent, he calls on Nigel Strangways — this is the light-hearted, literature-quoting detective's fourth adventure — to save him from the hangman. Who killed Rattery? Was it his business partner, his wife, his mistress… or Frank Cairnes?
Fun facts: Cecil Day-Lewis was Poet Laureate of the United Kingdom from 1968 until his death in 1972; and he wrote mystery novels — sixteen Nigel Strangways adventures, among others — as "Nicholas Blake." He was the father of the actor Daniel Day-Lewis and the English TV chef and food critic Tamasin Day-Lewis.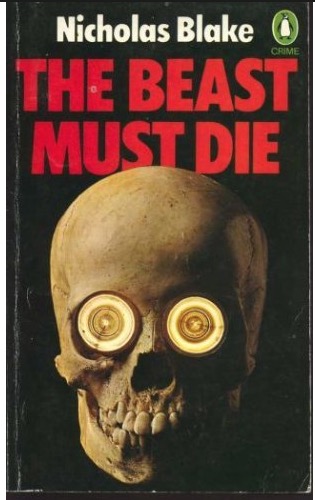 ***
JOSH GLENN'S *BEST ADVENTURES* LISTS: BEST 250 ADVENTURES OF THE 20TH CENTURY | 100 BEST OUGHTS ADVENTURES | 100 BEST RADIUM AGE (PROTO-)SCI-FI ADVENTURES | 100 BEST TEENS ADVENTURES | 100 BEST TWENTIES ADVENTURES | 100 BEST THIRTIES ADVENTURES | 75 BEST GOLDEN AGE SCI-FI ADVENTURES | 100 BEST FORTIES ADVENTURES | 100 BEST FIFTIES ADVENTURES | 100 BEST SIXTIES ADVENTURES | 75 BEST NEW WAVE SCI FI ADVENTURES | 100 BEST SEVENTIES ADVENTURES | 100 BEST EIGHTIES ADVENTURES | 75 BEST DIAMOND AGE SCI-FI ADVENTURES | 100 BEST NINETIES ADVENTURES (in progress) | 1994 | 1995 | 1996 | 1997 | 1998 | 1999 | 2000 | 2001 | 2002 | 2003 | NOTES ON 21st-CENTURY ADVENTURES.