Best 1908 Adventures (5)
By: Joshua Glenn
February 7, 2018
One in a series of 10 posts identifying Josh Glenn's favorite 1908 adventure novels. Happy 110th anniversary!
*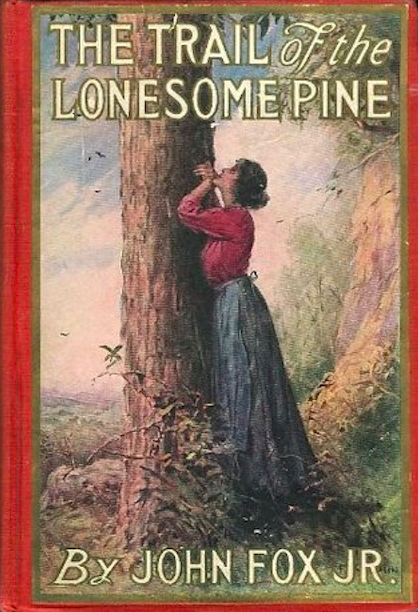 John Fox Jr.'s frontier adventure The Trail of the Lonesome Pine.
For thirty years the Tollivers and the Falins have been feuding in the Cumberland Gap — near the border of Kentucky and Virginia in the Appalachians. As the railroad, and the coal and iron industry, exert their influence in the area, an enterprising engineer and geologist, John Hale, enters the scene. The enlightened, progressive Hale attempts to institute the rule of law in the area, which makes him the enemy of both the Tollivers and Falins, who insist on following traditional clan law. Meanwhile, the beautiful June Tolliver has been away to New York for her eduction… when she returns, will her sympathies lie with Hale or with her hillbilly family?
Fun facts: The author grew up in Kentucky, then attended Harvard. The Trail of the Lonesome Pine was a best-seller, inspiring a 1913 song and movie adaptations — including a 1936 Technicolor film starring Henry Fonda.
***
Let me know if I've missed any 1908 adventures that you particularly admire.