Best 1908 Adventures (1)
By: Joshua Glenn
February 1, 2018
One in a series of 10 posts identifying Josh Glenn's favorite 1908 adventure novels. Happy 110th anniversary!
*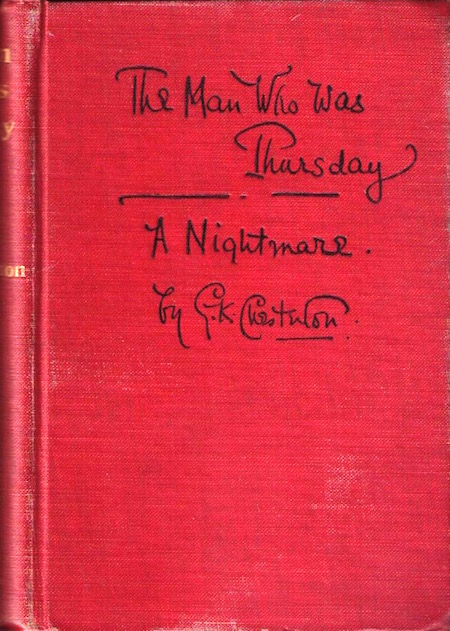 G.K. Chesterton's metaphysical thriller The Man Who Was Thursday.
Subtitled "A Nightmare," Chesterton's best novel follows Gabriel Syme, a Scotland Yard man, as he infiltrates the London chapter of the European Anarchist Council. Lucian Gregory, an avant-garde poet, publicly endorses anarchism… in order to make himself seem harmless, when in fact he is up for election as "Thursday," one of seven members of the Council, each named for a day of the week. Syme gets himself elected in Gregory's place… only to discover that nothing is as it seems. The Council's president, Sunday, is a sinister mastermind who has purposely recruited undercover police detectives and pitted them against one another! As Thursday and his colleagues pursue Sunday, the "nightmare" becomes more and more fantastical and absurdist. I the end, we're left to puzzle over whether Sunday is evil or… Christ-like.
Fun facts: Included on Michael Moorcock's list of the 100 Best Fantasy Novels. Orson Welles's 1938 adaptation of The Man Who Was Thursday for The Mercury Theatre on the Air is pretty great.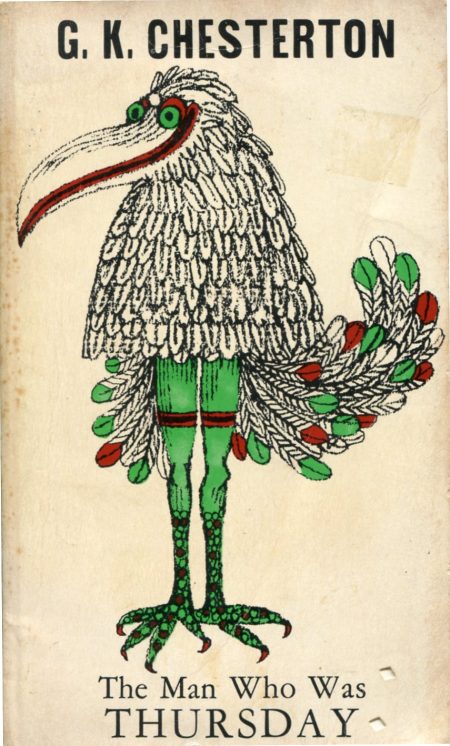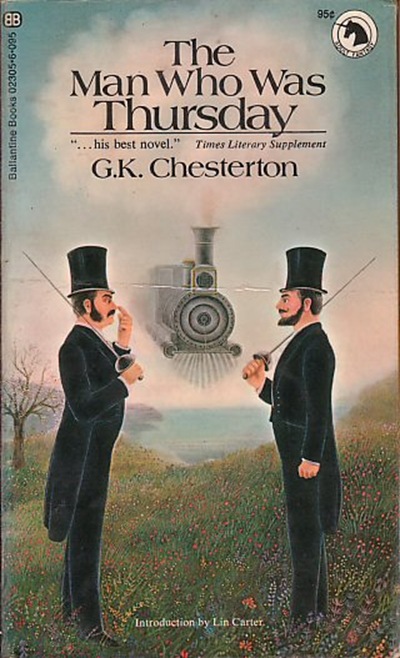 ***
Let me know if I've missed any 1908 adventures that you particularly admire.