Best 1918 Adventures (10)
By: Joshua Glenn
January 25, 2018
One in a series of 10 posts identifying Josh Glenn's favorite 1918 adventure novels. Happy 100th anniversary!
*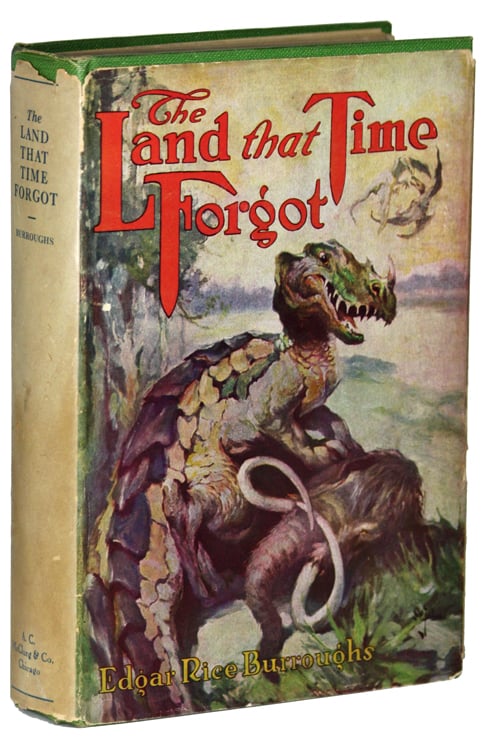 Edgar Rice Burroughs's The Land That Time Forgot (1918).
During WWI, a shipwrecked American shipbuilder (Bowen Tyler), beautiful Frenchwoman Lys La Rue, and the crew of a British tugboat capture a German U-boat — and sail it to the Antarctic, dodging Allied ships — until they find themselves drawn to an uncharted magnetic island… inhabited by beast-men in various states of evolution. The British and German sailors agree to work together, under Tyler, to survive (Swiss Family Robinson-style) until they can somehow refuel the U-boat. However, when Lys is captured by proto-humans and the Germans abscond with the sub, Tyler must set off into the interior of the island.
Fun facts: Some Burroughs fans consider this the author's best novel. Confusingly, in 1924 it was published — along with two sequels (The People That Time Forgot, Out of Time's Abyss) under the omnibus title The Land That Time Forgot. Reissued by Bison Frontiers of Imagination.
***
Let me know if I've missed any 1918 adventures that you particularly admire.