Best 1932 Adventures (5)
By: Joshua Glenn
April 9, 2017
One in a series of 10 posts identifying Josh Glenn's favorite 1932 adventure novels. Happy 85th anniversary!
*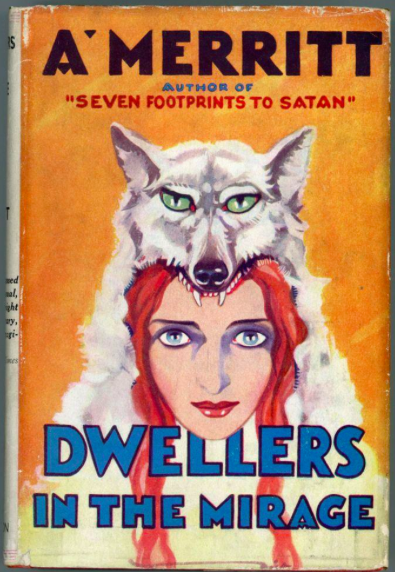 A. Merritt's fantasy adventure Dwellers in the Mirage.
Hiking in northern Alaska, explorer Leif Langdon and his Native American friend discover a Hggrd-esque hidden valley inhabited by golden-skinned pygmies and the descendants of Mongolians. Soon Langdon, who was once told he was a descendant of Dwayanu, an ancient Mongolian king, finds himself possessed by the spirit of Dwayanu. Langdon/Dwayanu starts a civil war between the valley's inhabitants; can he fight off the influence of his ancestor? Meanwhile, Merritt is in top form: we encounter giant leeches; a Cthulhu-esque octopoid creature — from another dimension — that dissolves whatever it touches; and a beautiful witch woman!
Fun fact: One of Michael Moorcock's favorite fantasy novels. Dwellers in the Mirage was originally serialized in Argosy beginning with the January 23, 1932 issue.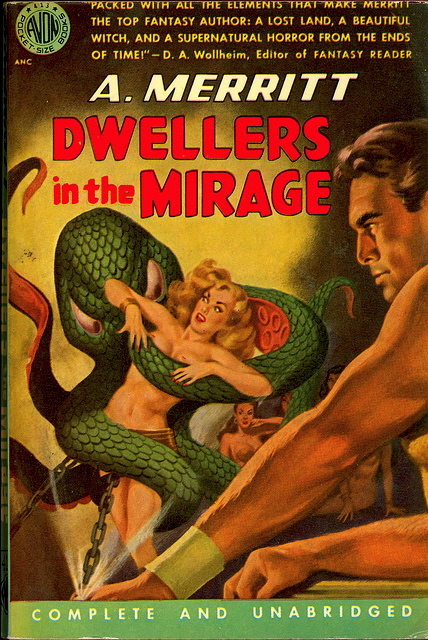 ***
Let me know if I've missed any 1932 adventures that you particularly admire.