Best 1922 Adventures (1)
By: Joshua Glenn
February 5, 2017
One in a series of 10 posts identifying Josh Glenn's favorite 1922 adventure novels. Happy 95th anniversary!
*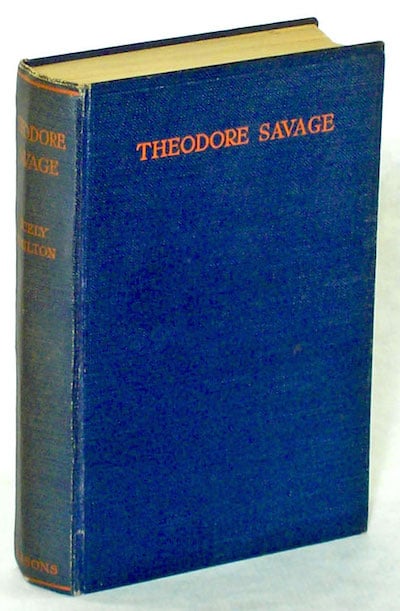 Cicely Hamilton's Theodore Savage (1922).
When war breaks out in Europe, British civilization collapses overnight. The ironically named protagonist must learn to survive by his wits in a new Britain. When we first meet Theodore Savage, he is a complacent civil servant, primarily concerned with romancing his girlfriend. During the brief war, in which both sides use population displacement as a terrible strategic weapon, Savage must battle his fellow countrymen. He shacks up with an ignorant young woman in a forest hut — a kind of ironic Garden of Eden, where no one is happy. Eventually, he sets off in search of other survivors… only to discover a primitive society where science and technology have come to be regarded with superstitious awe and terror.
Fun fact: Cicely Hamilton was an Anglo-Irish novelist, dramatist, and campaigner for women's rights who served during WWI with an ambulance unit and at a military hospital in France. Her 1909 treatise Marriage as a Trade is a witty criticism of that institution. Reissued by HiLoBooks, with an Introduction by Gary Panter.
***
Let me know if I've missed any 1922 adventures that you particularly admire.