Best 1912 Adventures (10)
By: Joshua Glenn
January 31, 2017
One in a series of 10 posts identifying Josh Glenn's favorite 1912 adventure novels. Happy 105th anniversary!
*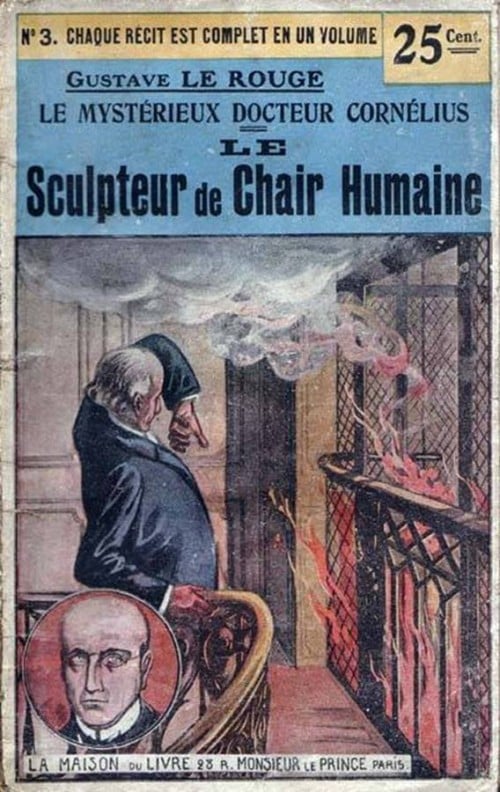 Gustave Le Rouge's Le Mystérieux Docteur Cornelius stories (1912–13).
Dr. Cornelius Kramm is a brilliant, New York- and Paris-based cosmetic surgeon (nicknamed the "Sculptor of Human Flesh") who, along with his brother Fritz, secretly rules an international criminal empire called the Red Hand. One of Cornelius' top agents is Baruch Jorgell, a sadistic sociopath; Dr. Cornelius uses his skills as a surgeon to alter Jorgell's appearance, making him unrecognizable. The Red Hand's growing influence — Le Rouge's saga was serialized in eighteen volumes — leads to the creation of an alliance of scientists, industrialists, and adventurers who fight back. There is a romance angle: One of the adventurers, Harry Dorgan, is in love with Baruch's sister. After a globe-hopping battle, the Red Hand is defeated and Dr. Cornelius killed — or is he?
Fun fact: There are many Dr. Cornelius stories, including: L'Énigme du Creek Sanglant, Le Manoir aux Diamants, Le Sculpteur de Chair Humaine, Les Lords de la Main Rouge, Le Secret de l'Île des Pendus, and Les Chevaliers du Chloroforme.
***
Let me know if I've missed any 1912 adventures that you particularly admire.