Best 1967 Adventures (7)
By: Joshua Glenn
December 19, 2016
One in a series of 10 posts identifying Josh Glenn's favorite 1967 adventure novels. Happy 50th anniversary!
*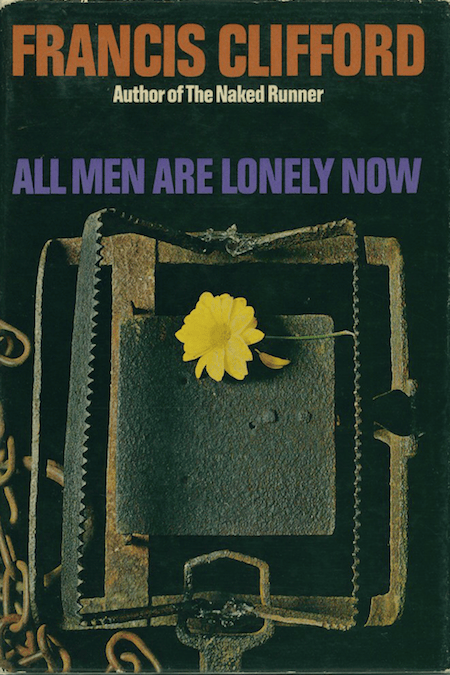 Francis Clifford's All Men Are Lonely Now.
David Lancaster, an aide in the Ministry of Defense's Weapons Coordination department, has fallen in love with Catherine, his new boss's secretary. When a security leak is discovered in the department — someone at Weapons is passing information about a laser-guided missile, code-named "Roman Candle," to the East — Lancaster finds stolen documents stashed in the briefcase of Hearne, a colleague at Weapons. At this point, halfway through the novel, our perspective suddenly changes. By the end of the book, Lancaster isn't sure if he's playing his superiors… or being played by them. The last few pages are devastating.
Fun fact: The Los Angeles Times called All Men Are Lonely Now the best espionage novel of the decade. With Clifford's The Blind Side (1971) and Amigo, Amigo (1973), it forms a trilogy of sorts: the three novels deal with the conflicting demands of loyalty.
***
Let me know if I've missed any 1967 adventures that you particularly admire.