Best 1967 Adventures (5)
By: Joshua Glenn
December 17, 2016
One in a series of 10 posts identifying Josh Glenn's favorite 1967 adventure novels. Happy 50th anniversary!
*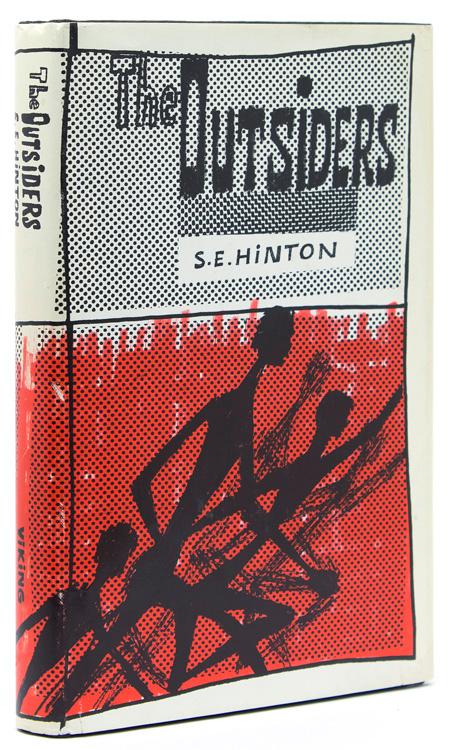 S.E. Hinton's The Outsiders.
In Tulsa, Oklahoma, at some point in the mid-1960s, two rival teen gangs, the working-class Greasers and the middle-class Socs ("Socials"), clash by night — again and again. It's all fun and games, sorta, until the Socs attempt to drown Ponyboy, the story's innocent Greaser narrator, in a park fountain; Ponyboy's friend Johnny kills one of the Socs — and the two go on the lam. Before this happens, however, we get to know the Greasers — Ponyboy's brothers Darry and Sodapop, who are raising Ponyboy; Two-Bit Matthews; the vicious Dallas "Dally" Winston — as well as the beautiful Cherry Valance, ex-girlfriend of the Soc who is killed. (Ponyboy's harmless friendship with Cherry is what almost gets him drowned.) Still to come: a fire, a death, a rumble to end all rumbles, and a suicide-by-cop. Awesome.
Fun fact: Hinton wrote The Outsiders when she was in 10th and 11th grade; she was 18 when the book was published. Adapted in 1983, by Francis Ford Coppola, as a popular movie starring C. Thomas Howell, Rob Lowe, Emilio Estevez, Matt Dillon, Tom Cruise, Patrick Swayze, Ralph Macchio, and Diane Lane.
***
Let me know if I've missed any 1967 adventures that you particularly admire.