Best 1976 Adventures (9)
By: Joshua Glenn
November 13, 2016
One in a series of 10 posts identifying Josh Glenn's favorite 1976 adventure novels. Happy 40th anniversary!
*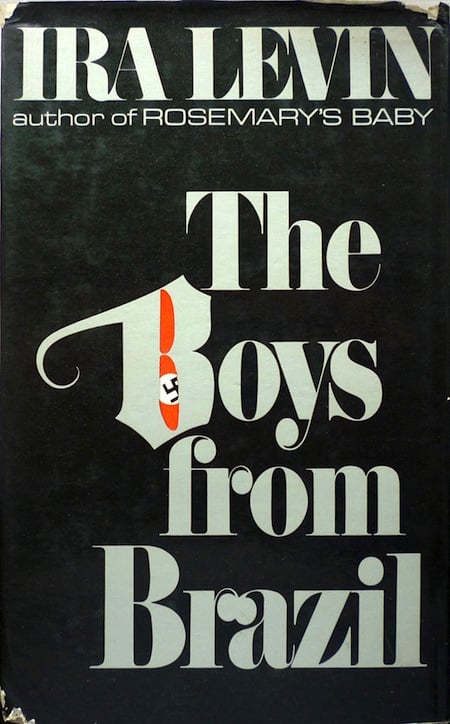 Ira Levin's political/sci-fi thriller The Boys from Brazil.
Yakov Liebermann, a Nazi-hunter who has spent decades tracking war criminals at large, is reaching the end of his career; he's low on funds, and tired of chasing false leads. However, when an investigative journalist who'd told him that former SS men had been dispatched from Brazil by Joseph Mengele, the infamous concentration camp doctor, in order to kill 94 apparently harmless men (all about the same age, all civil servants) in countries around the world, with the goal of paving the way for "the Fourth Reich," is killed, Liebermann investigates. It does indeed seem that these men are being killed; but why? And why does each man have a 13-year-old son? A far-fetched plot, but Levin — author of A Kiss Before Dying, Rosemary's Baby, This Perfect Day, and The Stepford Wives — certainly knows his way around a thriller.
Fun fact: At the time of the novel's publication, Mengele was indeed still at large, in South America. The Boys from Brazil was made into a popular movie, starring Gregory Peck and Laurence Olivier; it was released in 1978.
***
Let me know if I've missed any 1976 adventures that you particularly admire.