Best 1976 Adventures (2)
By: Joshua Glenn
November 6, 2016
One in a series of 10 posts identifying Josh Glenn's favorite 1976 adventure novels. Happy 40th anniversary!
*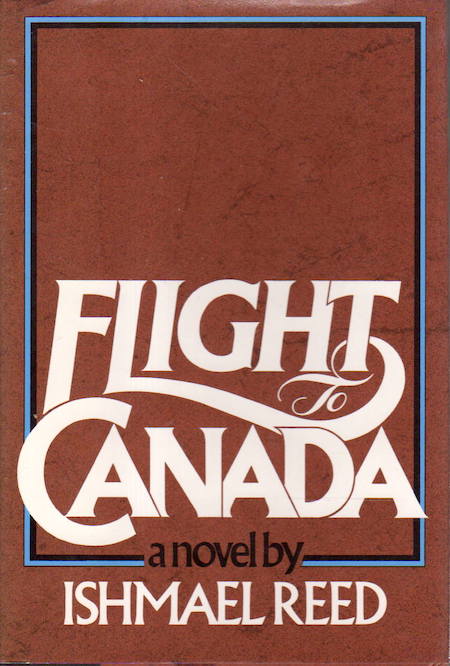 Ishmael Reed's sardonic historical/hunted-man adventure Flight to Canada.
Along with two fellow slaves, Raven Quickskill escapes from an antebellum Virginia plantation. He is determined to make it all the way to Canada; his master, wealthy planter Arthur Swille, pursues him. Reed, in one of his finest, zaniest and most searing efforts, playfully subverts and embellishes a plot seemingly lifted from an earnest abolitionist novel: Quickskill flies to Canada aboard a jumbo jet; the plantation mistress watches Lincoln's assassination on TV; Swille is a necrophiliac. Everyone struggles to maintain control of this story, while black writing remains inherently fugitive: Quickskill is the story's author, but Swille's most loyal (or most subversive?) slave, Uncle Robin, is its narrator; Quickskill's poem, "Flight to Canada," is an essential part of his liberation, but it also helps Swille track him down; Uncle Robin refuses to sell his story to Harriet Beecher Stowe.
Fun fact: Edmund White, writing for The Nation, called Flight to Canada "the best work of black fiction since Invisible Man."
***
Let me know if I've missed any 1976 adventures that you particularly admire.