Best Adventures of 1961 (8)
By: Joshua Glenn
September 12, 2016
One in a series of 10 posts identifying Josh Glenn's favorite 1961 adventure novels. Happy 55th anniversary!
*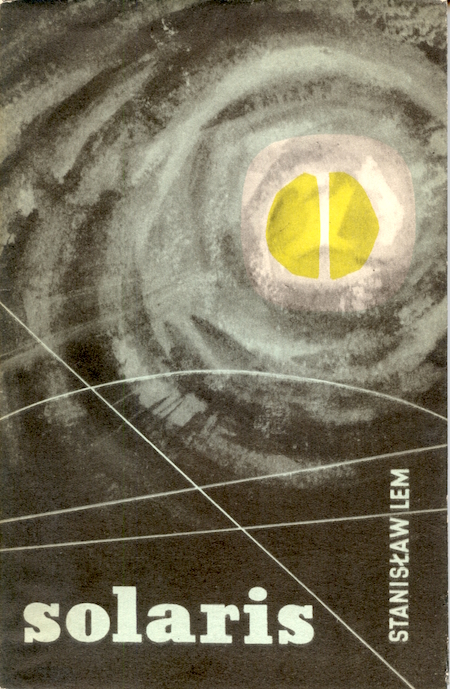 Stanislaw Lem's sci-fi adventure Solaris.
This is a philosophical novel — at times dramatic and gripping, and at times academic and dry — asking the question, What would happen if we encountered an alien intelligence so exotic that we could in no way at all comprehend it? Psychologist Kris Kelvin arrives aboard a scientific research station hovering near the surface of the ocean-planet Solaris; this "ocean" is a chthonic organism. For decades, a team of scientists has studied Solaris's complex wave motions and formations, but they haven't been able to determine what these activities signify. Shortly before Kelvin's arrival, the scientists have begun bombarding the ocean with high-energy x-rays. Apparently as a result of this experiment, the space station crew's most painful and repressed thoughts and memories are actualized. Each member of the crew is visited by a lifelike simulacrum; Kelvin, for example, who feels guilty about the suicide of his lover, suddenly meets her again! The horrified scientists can't bring themselves to discuss what any of this might mean; their instinctive — unscientific — reaction is to destroy the simulacra.
Fun fact: Adapted in 1972, by Andrei Tarkovsky, as a gorgeous but slow-moving film — which won the Grand Prix at the 1972 Cannes Film Festival.
***
Let me know if I've missed any 1961 adventures that you particularly admire.