Best Adventures of 1961 (2)
By: Joshua Glenn
September 6, 2016
One in a series of 10 posts identifying Josh Glenn's favorite 1961 adventure novels. Happy 55th anniversary!
*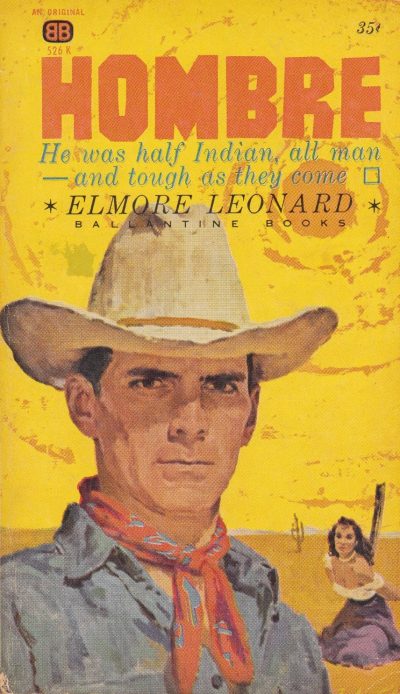 Elmore Leonard's revisionist Western adventure Hombre.
The narrator of this novella, the prolific author's fifth Western (but first really good one), is a timid librarian who finds himself traveling by stagecoach with five others, including the infamous John Russell, a white man who'd been raised by Apaches and now works as a tribal police officer on their reservation. Another passenger is a government Indian Affairs agent whose greed has left the Apaches half-starving… and who is carrying the money he has embezzled. Russell is shunned by the bigoted passengers, until the stagecoach is robbed, and a female passenger kidnapped. (This is an ironic turn of events, as the woman — the wife of the shady Indian Affairs agent — had declared, earlier, that only Apaches kidnap women; the stagecoach robbers are white.) Now it's up to Russell to lead the group to safety across the Arizonan wilderness.
Fun fact: Hombre was adapted, more or less faithfully, as a 1967 movie directed by Martin Ritt. Paul Newman played the title character. Elmore Leonard stopped writing for nearly a decade, after Hombre was published; he then resurfaced as a crime novelist.
***
Let me know if I've missed any 1961 adventures that you particularly admire.