Best Adventures of 1951 (3)
By: Joshua Glenn
July 7, 2016
One in a series of 10 posts identifying Josh Glenn's favorite 1951 adventure novels. Happy 65th anniversary!
*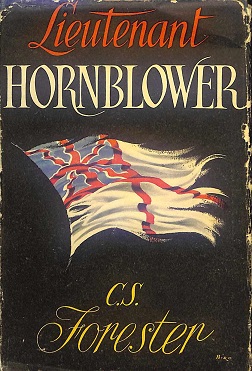 C.S. Forester's historical sea-going adventure Lieutenant Hornblower (serialized; as a book, 1952).
This yarn is told from the POV of William Bush, Third Lieutenant of the HMS Renown; Hornblower is the Fifth and junior Lieutenant. The ship's captain, Sawyer, is a paranoid schizophrenic, who fortuitously tumbles head-first into the hold (was he pushed?). The First Lieutenant, Buckland, takes charge, but he fails to capture a Spanish-held anchorage in Haiti — until Hornblower suggests a surprise attack. The Spanish prisoners attempt to capture the ship; once again, Hornblower comes to the rescue. Hornblower is briefly promoted to Commander, but when the Peace of Amiens (1802) is signed, he is demoted… and finds himself in debt. Peace, it turns out, is more difficult for sailors to negotiate than mad captains or Spanish forts. He ekes out a living by playing whist for high stakes, until returning to action in 1803. But a question remains unresolved: What did Hornblower have to do with Sawyer's accident?
Fun fact: This is the second book in the Horatio Hornblower series chronologically, but the seventh by order of publication.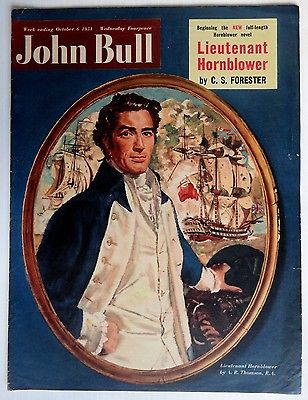 ***
Let me know if I've missed any 1951 adventures that you particularly admire.