Best Adventures of 1951 (1)
By: Joshua Glenn
July 5, 2016
One in a series of 10 posts identifying Josh Glenn's favorite 1951 adventure novels. Happy 65th anniversary!
*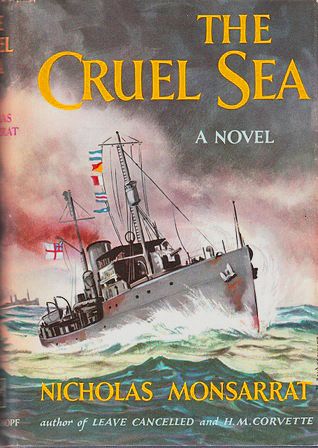 Nicholas Monsarrat's WWII sea-going adventure The Cruel Sea.
In 1939, George Ericson, a Merchant Navy officer, is recalled to the Royal Navy and given command of the Compass Rose, a corvette built to escort convoys. His sub-lieutenants, Lockhart and Ferraby, are inexperienced. Criss-crossing the Atlantic, Ericson's crew endures foul weather and the constant threat of German U-boats; the tension becomes unbearable. Slowly, the crew is knit into an effective team. Along the way, Lockhart falls in love with a Women's Royal Naval Service officer. (We learn about the private lives — sometimes sordid — of other characters, too.) Based on the author's experience of serving in WWII's Battle of the Atlantic, the novel's seven chapters cover seven years of fighting.
Fun fact: Adapted as a movie in 1953, with a screenplay by Eric Ambler. I read this as a teenager, and remember being devastated when some of the characters were killed.
***
Let me know if I've missed any 1951 adventures that you particularly admire.