Best Adventures of 1946 (9)
By: Joshua Glenn
June 13, 2016
One in a series of 10 posts identifying Josh Glenn's favorite 1946 adventure novels. Happy 70th anniversary!
*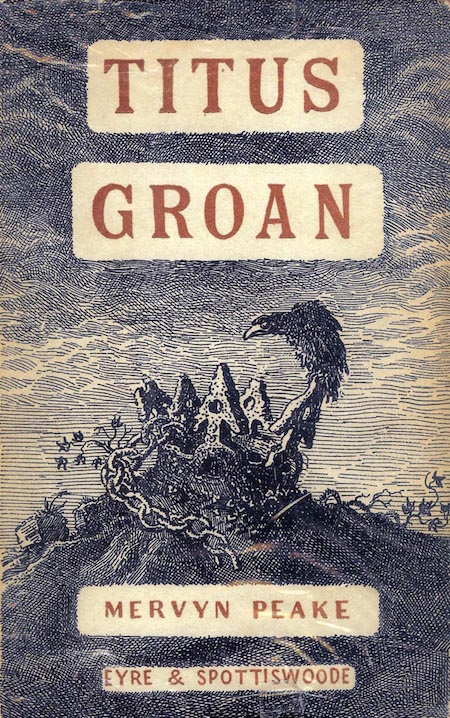 Mervyn Peake's fantasy adventure Titus Groan.
Hailed by exegetes as the first "mannerpunk" novel — that is, a fantastical comedy of manners, the protagonists of which are pitted not against monsters or an invading army, but against their neighbors and peers — Titus Groan chronicles the birth and early childhood of the heir to the remote, decaying earldom of Gormenghast. It also chronicles the rise of the treacherous kitchenboy Steerpike, within Castle Groan. Steerpike incites the earl's mad sisters to burn the castle's library, which leads to the earl's suicide. There's also a subplot involving a murderous rivalry between the earl's loyal servant, Flay, and the castle's tyrannical chef, Swelter. Like a David Lynch movie, though, Titus Groan is less about plot than it is about context, character development, and uncanny visuals. PS: Peake provided the book's amazing illustrations.
Fun fact: Followed by Gormenghast (1950), and Titus Alone (1959). In Edmund Crispin's 1946 mystery novel The Moving Toyshop, the two sleuths play a game they call "Unreadable Books." ("'Tristram Shandy.' 'Yes. The Golden Bowl.' 'Yes.'") The game is interrupted just as one of the players says, "Titus…."
***
Let me know if I've missed any 1946 adventures that you particularly admire.