10 Best Adventures of 1936 (4)
By: Joshua Glenn
May 8, 2016
One in a series of 10 posts identifying Josh Glenn's favorite 1936 adventure novels. Happy 80th anniversary!
*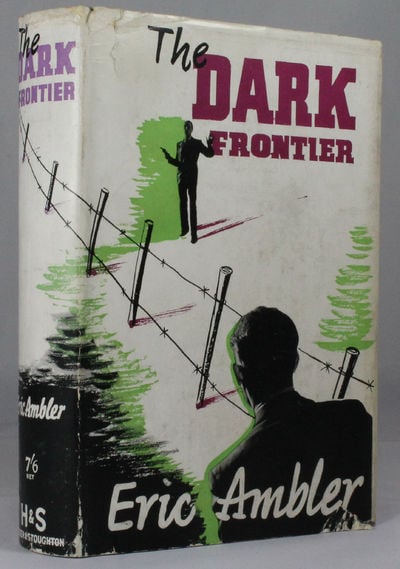 Eric Ambler's espionage adventure The Dark Frontier.
A semi-sardonic, Ruritanian-type spy thriller. When brilliant but bumbling physicist Henry Barstow travels to the tiny Eastern European nation of Ixania, in order to determine whether the "Kassen secret" (plans for an atomic bomb developed by Jacob Kassen, a scientist who has defected from Nazi Germany) is dangerous enough to merit being stolen (for profit) by a British armament manufacturer, he falls in love with the beautiful but evil Countess Schverzinski, who effectively rules Ixania… and controls the secret formula. William Casey, an American journalist, discovers that Barstow isn't all that he seems… and joins in the adventure, not as a newspaper man but a desperado. Along with a cadre of peasant revolutionaries, Barstow and Casey aim to steal and destroy the Kassen secret!
Fun fact: The first of many thrillers from Ambler — though note that his subsequent works would be more realistic. Sometimes described as one of the first novels to predict the invention of a nuclear bomb and its consequences… but see H.G. Wells's The World Set Free (1914). Still, Ambler did predict that scientists from Nazi Germany might get involved.
***
Let me know if I've missed any 1936 adventures that you particularly admire.