10 Best Adventures of 1936 (2)
By: Joshua Glenn
May 6, 2016
One in a series of 10 posts identifying Josh Glenn's favorite 1936 adventure novels. Happy 80th anniversary!
*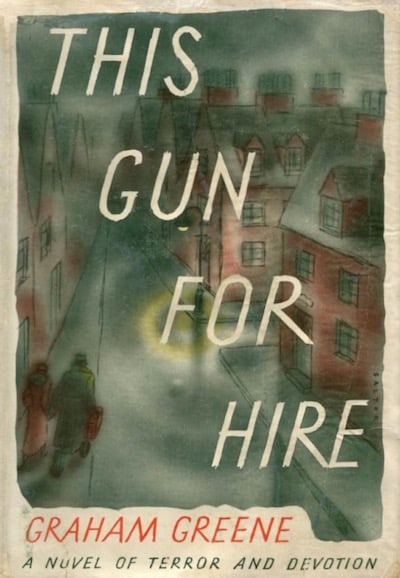 Graham Greene's hunted-man adventure This Gun for Hire (in US: A Gun for Sale).
In an unnamed Central European capital (read: Prague), a cold-blooded English assassin kills a government minister, sparking an international crisis that may lead to war. (Why? We don't find out until the end of the story.) Returning to London, Raven is cheated out of his pay by his contact, "Cholmondely"; so he follows him onto a train headed to Nottwich (read: Nottingham). On the train, Raven is recognized by Anne, a chorus girl who is engaged to Mather, a detective searching for Raven. Raven kidnaps Anne, but she escapes; she is then captured by Cholmondely, who also tries to kill her. Raven and Anne team up to get revenge on Cholmondely — even as Mather and the police close in on Raven!
Fun fact: This is one of Greene's "entertainments," as opposed to a more serious work of literature. Adapted in 1942 as a movie starring Alan Ladd and Veronica Lake. The movie was remade by James Cagney — the only movie he directed — in 1957.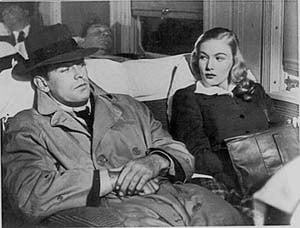 ***
Let me know if I've missed any 1936 adventures that you particularly admire.