Best 1926 Adventures (2)
By: Joshua Glenn
March 6, 2016
One in a series of 10 posts identifying Josh Glenn's favorite 1926 adventure novels. Happy 90th anniversary!
*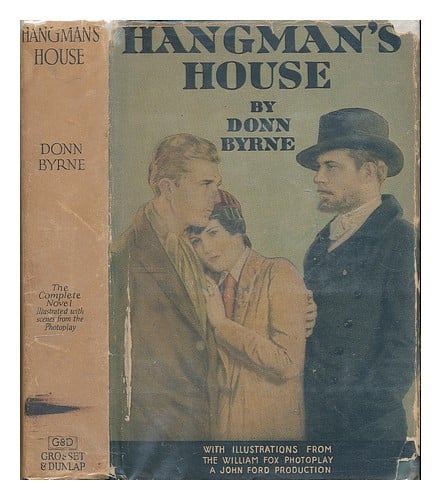 Brian Oswald Donn-Byrne's Hangman's House.
Written in the years immediately following the establishment of the Irish Free State, which ended the three-year Irish War of Independence between the forces of the self-proclaimed Irish Republic, the IRA, and British Crown forces, Hangman's House romanticizes an Ireland — feudal, pastoral, mystical — which the author, an Irish emigrant to New York and then England, feared was passing away. A tale of fox hunting and horse racing, it concerns an exiled Irish patriot who returns from the Foreign Legion in order to kill the rogue responsible for his sister's suicide. Meanwhile, the daughter of a judge known as the Hangman is forced to marry the same rogue. When the exiled patriot threatens the rogue, he is sent to prison… "I have written a book of Ireland for Irishmen," the author announced in the book's preface.
Fun fact: Donn Byrne, as he was known, was one of the most successful Irish-American novelists of the early 20th century. This novel was adapted, in 1928, as a silent film directed by John Ford. John Wayne makes a brief appearance, in a steeplechase scene — his first John Ford movie.
***
Let me know if I've missed any 1926 adventures that you particularly admire.