Best 1921 Adventures (7)
By: Joshua Glenn
February 12, 2016
One in a series of 10 posts identifying Josh Glenn's favorite 1921 adventure novels. Happy 95th anniversary!
*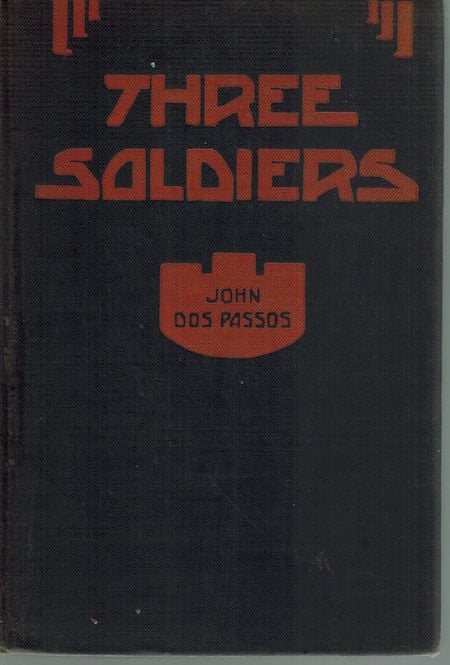 John Dos Passos's WWI novel Three Soldiers.
Although Three Soldiers is set in Europe, during World War I, it's not exactly a military adventure. We get no sense of the horrors of front-line combat, here; instead, we are confronted with the corruption, cruelty, futility, and absurdity of military life. Chrisfield, an Indiana farm boy, is a cretin who detonates grenades for pleasure, and is always spoiling for a fight — with his fellow soldiers. Fuselli, a simple-minded Italian American, hopes to earn a promotion and achieve a better life after the war; instead, he is assigned to demeaning, pointless drudgery. Andrews, finally, is an idealistic Harvard graduate and would-be poet; he is particularly sensitive to the numbing, coarsening effects of Army regimentation and discipline. Other soldiers, meanwhile, are portrayed as mercenaries, hustlers, and sociopaths!
Fun fact: During WWI, Dos Passos was a member of the American Volunteer Motor Ambulance Corps in Paris and in Italy, later joining the U.S. Army Medical Corps. According to H.L. Mencken, the realism of Three Soldiers "disposed of oceans of romance and blather. It changed the whole tone of American opinion about the war; it even changed the recollections of actual veterans of the war."
***
Let me know if I've missed any 1921 adventures that you particularly admire.