Ceci est une pipe (16)
By: Joshua Glenn
November 27, 2013
One in an irregular, ongoing, and self-explanatory series of posts.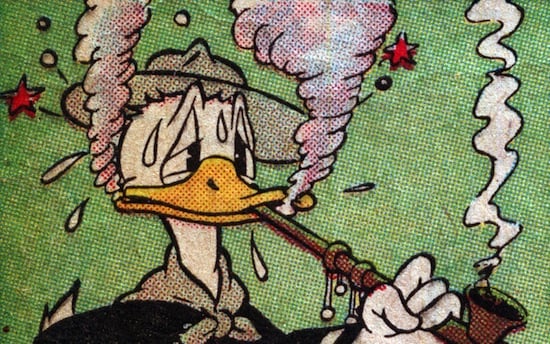 The Native American ceremonial pipe entered western consciousness in the late 17th century, thanks to Father Jacques Marquette's account of his travels down the Mississippi River in 1673. The phrase "peace pipe" first appears in English in the 1770s; it pops up in John Filson's hucksterish text The Discovery, Settlement and Present State of Kentucke (1784); and it was widely popularized by Henry Wadsworth Longfellow. (I'm assuming the mid-19th century spike in usage of the phrase can be traced to Longfellow's 1855 epic poem "Hiawatha," which features entire section dedicated to peace pipe-smoking.)
Ernest Thompson Seton — that great appropriator and mangler of Native American tradition — introduced the notion of a peace pipe ceremony to American boys and girls in such books as How to Play Indian (1903), How Boys Can Form A Band of Indians (1903), The Birchbark Roll of the Woodcraft Indians (1906), The Book of Woodcraft and Indian Lore (1912), and — most importantly — Boy Scouts of America: Official Handbook (with General Sir Baden-Powell, 1910).
Donald Duck comics frequently satirized the Boy Scouts. Donald's nephews Huey, Dewey, and Louie belonged to a Scouting organization known as the Junior Woodchucks, which Carl Barks dreamed up in 1951. But even before the Junior Woodchucks, Donald demonstrates that he can't swallow fake authenticity. In the 1938 newspaper strip panel shown here — many thanks to John Hilgart's 4CP archive — we find Donald partaking of a peace pipe… and spluttering with dismay.