A.C. DOYLE'S THE POISON BELT
By: HILOBROW
August 14, 2012
NOW AVAILABLE!
As of today, HiLoBooks' gorgeous paperback edition of Arthur Conan Doyle's science fiction catastrophe adventure The Poison Belt is on bookstore shelves everywhere.
ORDER FROM AMAZON! ($12.95 plus shipping; available for Prime). Or, if you're eager to help out the cause, send $14.00 per copy via PayPal to: jglenn@hilobrow.com. And if you're in the West Roxbury area, buy a copy from our friends at PAZZO BOOKS or SEEK BOOKS.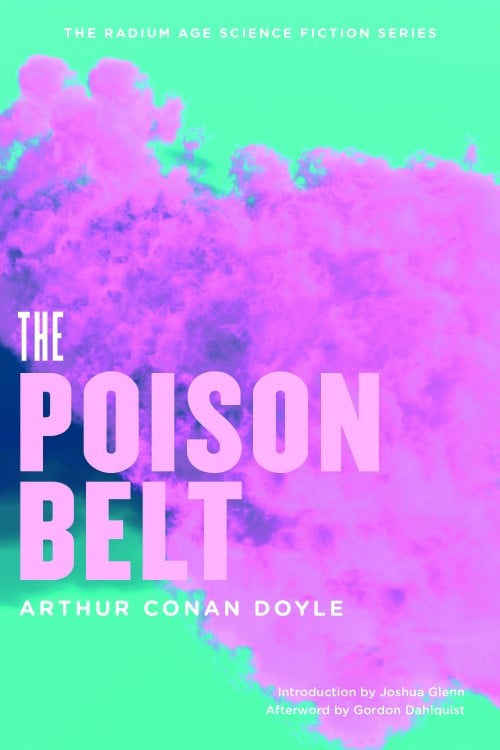 Introduction by Joshua Glenn, editor of HiLobrow and pioneering scholar of Radium Age science fiction. Afterword by Gordon Dahlquist, author of The Glass Books of the Dream Eaters, The Dark Volume, and The Chemickal Marriage.
Supplies are limited! Act now! You'll want to collect every installment in this unique series!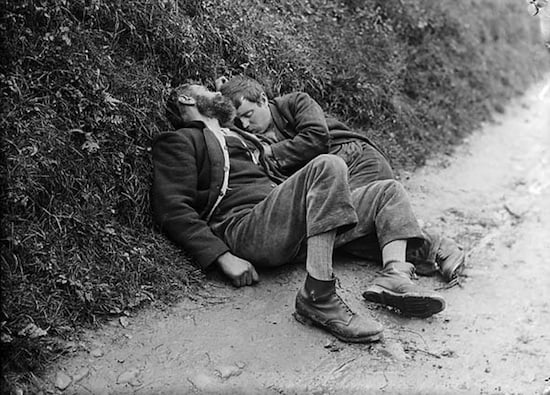 Serialized here at HILOBROW from April through July of this year, Arthur Conan Doyle's The Poison Belt is a philosophical joy-ride. If you alone had discovered that the Earth was about to be engulfed in a belt of poisonous "ether" from outer space, what would you do? Professor Challenger, a controversial scientist whose intellectual sprezzatura may remind you of Doyle's more famous fictional detective character, assembles the adventurers with whom he'd once romped through a South American jungle (in The Lost World, published in 1912) and locks them in his wife's dressing room. Less a thriller than a brainteaser set against a catastrophic backdrop, in this 1913 sequel Challenger & Co. inquire into the method of the mind, and the relationship of intuition to reason, even as the world ends.
"To anyone who has had the delightful experience of traveling in The Lost World with Professor Challenger the bare announcement that that brilliant and eccentric personage plays a most important part in this new tale will quite suffice. For who, having once met the Professor, would not desire to continue the acquaintance?" — New York Times (1913).
"It's impossible to read The Poison Belt, written in 1913, and not see in its exterminating vision a shadow of the coming war that would, only slightly less effectively, destroy Conan Doyle's world." — Gordon Dahlquist (2012 blurb for HiLoBooks)
Please help us spread the word — here is the Amazon URL: http://amzn.to/HiLoDoyle
For more info on the Radium Age science fiction book series, visit the HiLoBooks homepage.