The Song of Otto (6)
By: Kathryn Kuitenbrouwer
February 17, 2012
"The Song of Otto" — sixth installment in a series of nine. Written by Kathryn Kuitenbrouwer, drawn by Frank Fiorentino.
***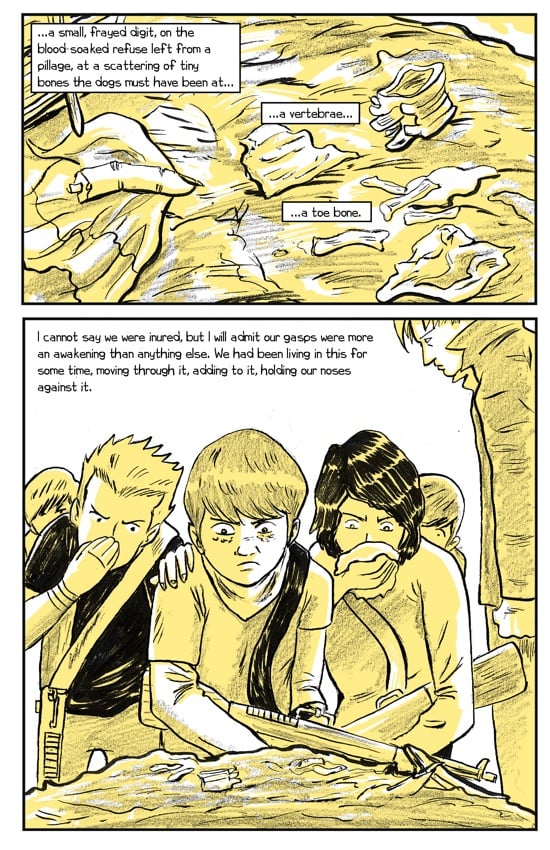 PREVIOUS PAGE | NEXT PAGE
The Song of Otto is set in a vaguely futuristic Roncesvalles Village, Toronto, Canada, and depicts a final crusade, played out by alienated youth using the main street as a borderline between two factions. The fiction is a re-imagining of the middle-ages epic The Song of Roland (Le Chanson de Roland), which is set in Roncesvalles, France, and mythologizes a first crusade. The story was first published in Filter Literary Journal. This is its first exposure as a comic.
Copies of segments of this story can be purchased here. Copies of the full text version of the original story can be obtained here.
About the Artist: Frank Fiorentino is an award-winning graduate of the Ontario College of Art and Design. He is the publisher of Sparrow Press, and author-illustrator of several indie graphic publications, including The Atlantic, I Don't Blame You, and Never the Less. Frank lives and works in London, UK. More information here.