Millennium Fakeout
By: Tim Spencer
December 21, 2011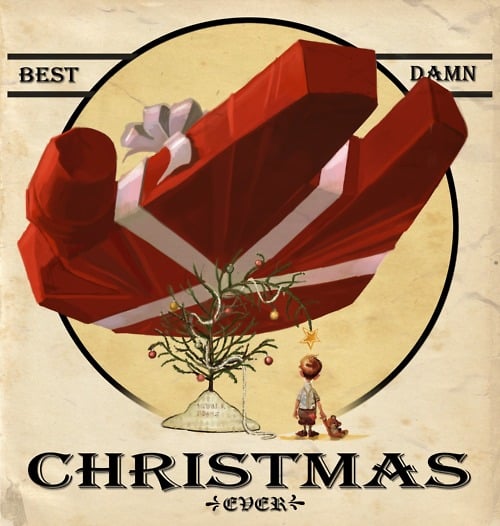 In 1978 (or maybe '79) I really wanted a Millennium Falcon for Christmas. I presented the toy catalogue to my folks, pointing out the pictures and specifications of the official merch item. Mom and Dad didn't see a Millennium Falcon though, and they didn't read "Millennium Falcon" either. They saw only "Large Plastic Space Toy," and they saw a prohibitive price-point that they immediately felt confident could be undercut with a little bit of judicious bargain hunting. They went off some time later, full of Christmas spirit, on an expedition to locate and bring home a fantastic Christmas gift to bring joy and happiness to their wonderful son whom they loved so dearly. There was no Internet to order stuff from. In those days, you had to travel on foot to a retail zone, and physically make the purchase face to face. A licensed person would take your money and literally hand you a package in a plastic bag. You would be solely responsible for its delivery.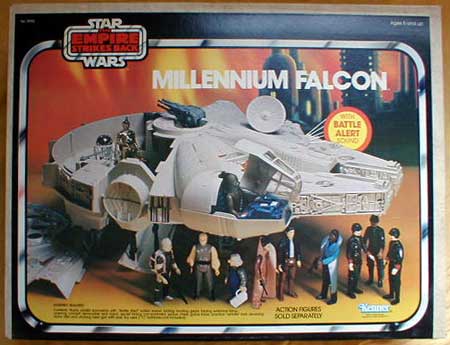 It must have taken up a whole Saturday, traipsing round various space toy showrooms, but eventually they found what they were looking for. They found the thing I wanted so badly for Christmas that year. They couldn't resist letting me know they had struck gold on their return home. The pre-Christmas excitement was ratcheted up ten-fold after that shopping trip. There was going to be a great present for me under the tree this year. They told me so, but I would just have to wait. Despite the obvious excitement, it would still have to be a surprise.
Come Christmas day morning, they were incredibly excited about giving that gift, and I was insanely excited about opening it up. We both knew what it was. It was the happiest moment of our lives. I was so pleased. I told them so. They glowed. I trembled. I literally trembled. It was a beautiful moment. A cosmic excitement overcame me. It was beyond my abilities to control it. I was in danger of shutting down, or urinating, or speaking in tongues. I held the wrapped box in my hands. The magic of Star Wars had come to my house.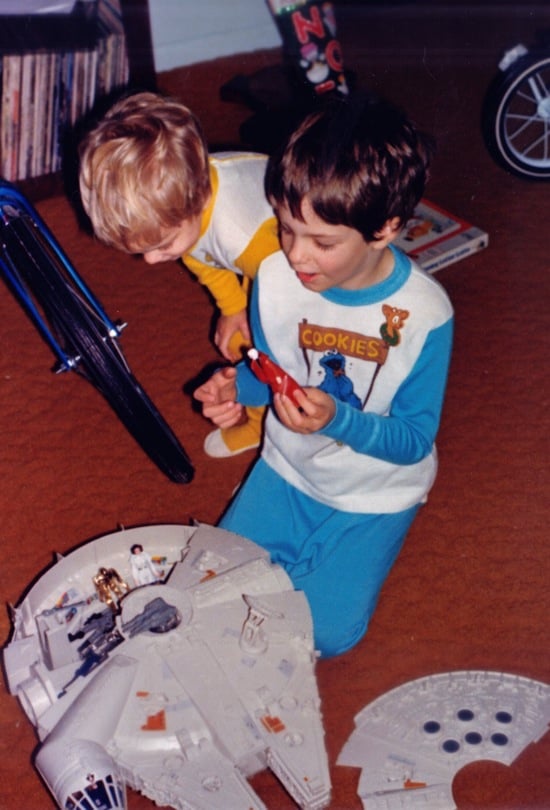 Then the wrapping paper slid away and I saw it. I saw the gift of gifts through a plastic window cut into a slightly damp, oily, wobbly cardboard box. A giant plastic space toy. Enormous. White. Vacuum-formed. A plastic triangle of moulded space ship. It had colourful rainbow stickers on it, curling away slightly, with grey hairy dust already collecting on the adhesive backing. There were gun-turrets that fired giant yellow foam darts. This space toy was, they told me with excitement, much better than the one I had showed them, because it could do more stuff, and was bigger, and came with two posable space men figures.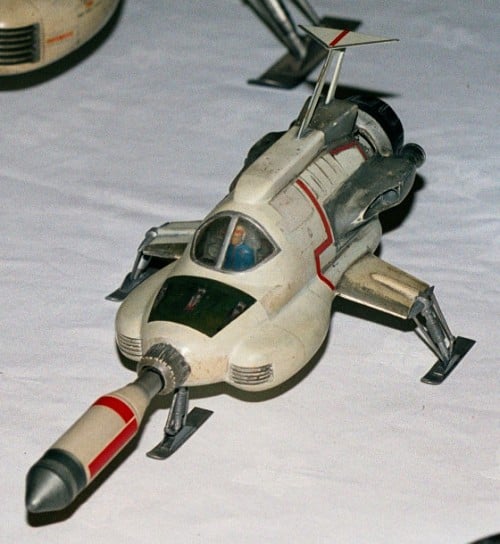 They helped me pull it out of its box. They had clearly taken it out themselves at some point because they knew exactly what to do. They showed me how the front came off with a worrying clunk and became a little space car with friction-drive wheels. There was a smoked-plastic canopy that could be opened to reveal sports-car style moulded seat shapes, vacuum formed into the cavity beneath. Despite all of these additional features and advantages that this space toy held over the one I'd asked for, it was, they told me, about a tenth of the price. They simply couldn't believe it when they saw it on the shelf. They couldn't believe what a bargain it was. They urged me to rejoice in the power of bargain hunting because it was so cheap that they were able to buy me a whole load of other stuff too. Wasn't that great? I can't recall what all that other stuff was, but there was lots of it.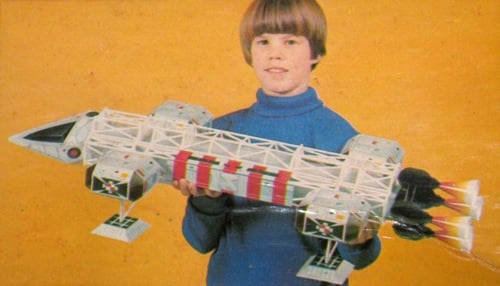 That Christmas, I discovered how physically painful it becomes to artificially extend the symptoms of extreme joy past the point where the real feeling collapses. In a split second, as the wrapping paper came away, genuine joy inverted, sucked all happiness out of my soul, and became life-flattening despair. Joy requires certain conditions to be in place if it is to live and thrive naturally and feel light and wafty. It isn't really light and wafty at all. Joy is actually propped up on struts. Joy becomes a dead weight the moment those struts are kicked away.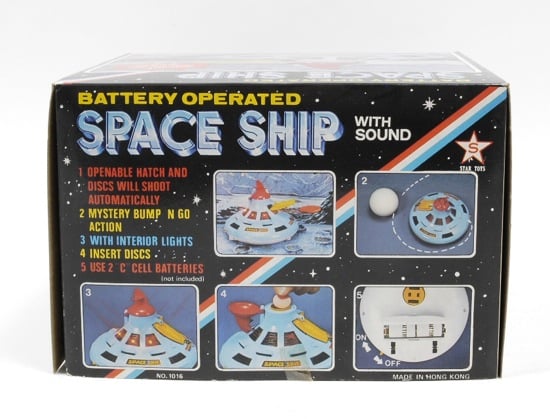 The outward expression of Joy is a very heavy and complicated thing to carry around when you are eight years old. It is multi-dimensional. It's like learning how to fly a jumbo jet. It requires lots of levers of deception to be pulled and tweaked in exactly the right order and to exactly the right degree… facial expressions, arm movements, interactions with objects, declarations of pleasure and gratitude, gestures and inflections, behavioural tics, and all of these things have to be carefully co-ordinated so as to appear utterly genuine and spontaneous. I was plunged in at the deep end and had to learn how to pull off this awesome confidence trick it in two seconds flat. I had to think fast, and keep an entirely fabricated sense of joy up in the air for a whole Christmas day, and a more tempered version for Boxing Day, just so that I could protect my parent's own sense of joy, which was still on its struts, still thriving on the belief that I was really pleased with my space toy.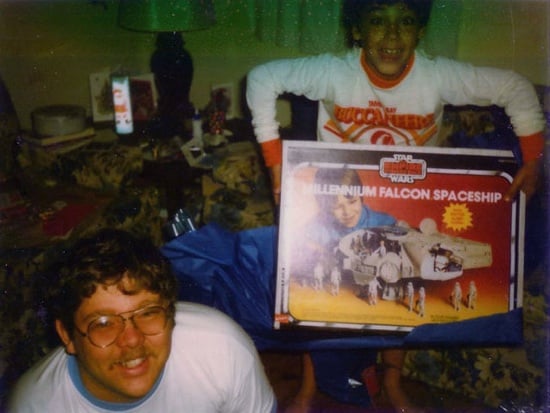 That was my transition into manhood. I saw the world and all of its complexities right there. I held my parents' happiness in the palm of my tiny hand. I could crush it in a second by expressing my disappointment. That moment made a man of me. I saw what it was to be noble and considerate of the feelings of others, and I saw how dangerous it was to expect too much. I learned to enjoy my giant plastic space toy too. I never showed it to my friends, but I was able to apply my imagination, and to give it some kind of home and purpose in the Star Wars theatre of my mind.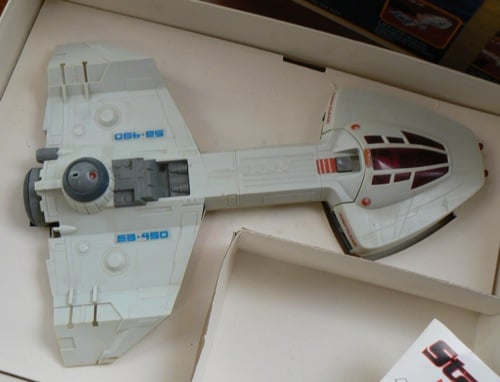 Thank you, Mom. Thank you, Dad. I am not burdened by unreasonably high hopes. I walk freely through the world, aware of the disappointments that lurk behind every opportunity. I laugh, quietly, at the woes of others who maintain a child-like sense of expectation and feel it dashed against the rocks time and time again.
PS: Thank you also for the "BMX-style pedal bike" you got me from Woolworth's about five years later — when I had begged you for a PK Ripper.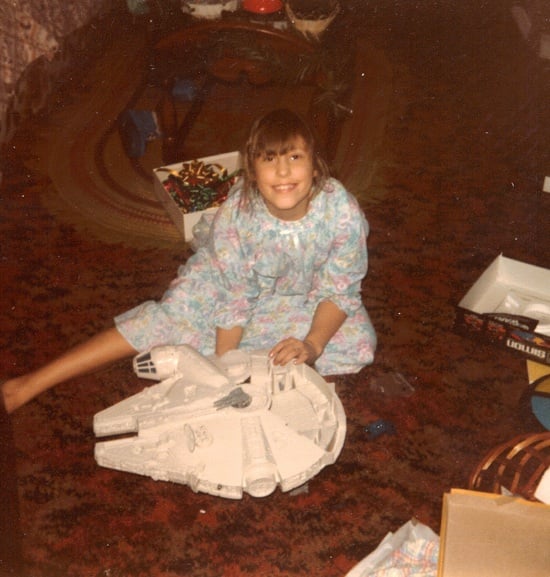 Images of children with actual Millennia Falcons from Flickr's Growing Up Star Wars: 1977-1985 group.
***
MEMOIRS OF GROWING UP IN THE 1970s: J.G | Millennium Fakeout