4CP Friday
By: Kristin Parker
May 27, 2011
To celebrate the one-year anniversary of 4CP, HiLobrow invited guest curators to assemble themed comic-book-detail galleries from 4CP's collection. Click here to see all galleries.
***
THEME: DRESS FABRIC
CURATOR: KRISTIN PARKER
Dress fabrics of the 1940s and '50s, made from rayon and bark cloth, were animated by an array of designs, illustrating whimsical scenic vignettes or abstract patterns suggested by natural forms. Each of these patterns had a story to tell. Innovation in science — many of the 4CP comics were produced during the so-called Atomic Age — motivated craftspeople, artists and designers to explore new visual forms, revealed to the eye by technologies like x-ray crystallography. Here's an example of dress fabric produced by designers S.M. Slade, inspired by the crystal-structure diagrams of atoms in matter drawn by crystallographer Dr. Helen Megaw in 1951.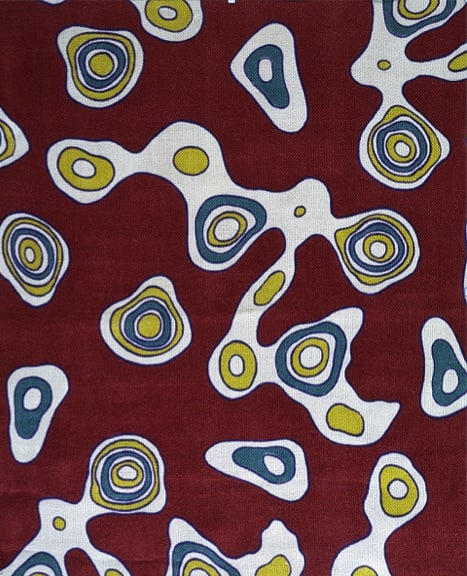 *
Here are some examples of comic swatches from 4CP that would make great fabrics.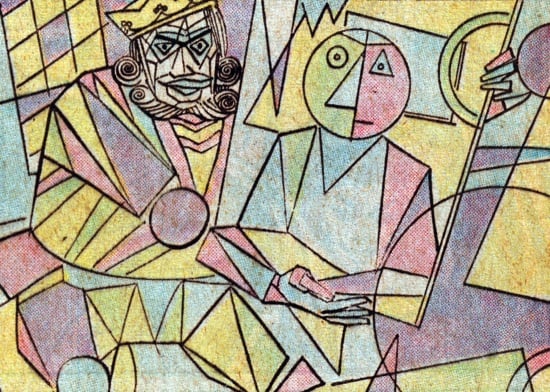 *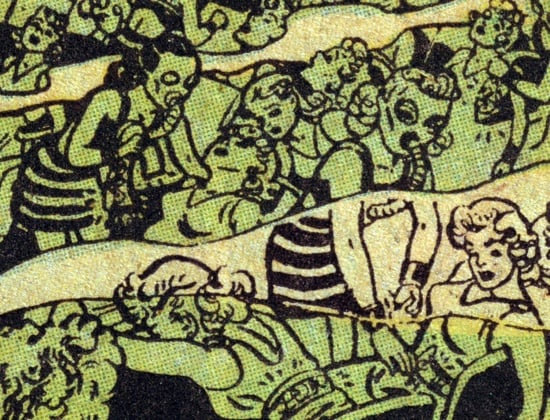 *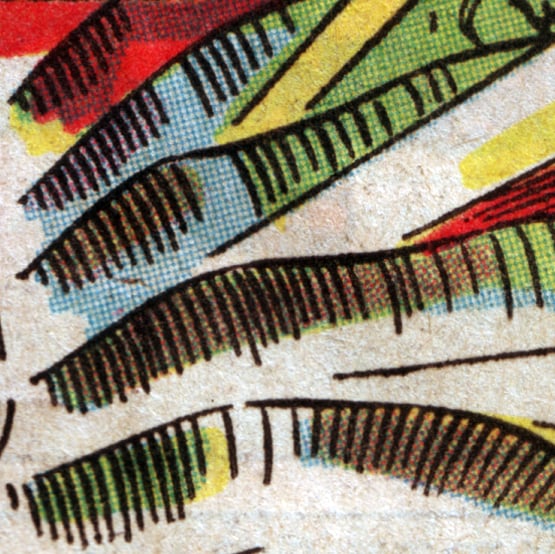 *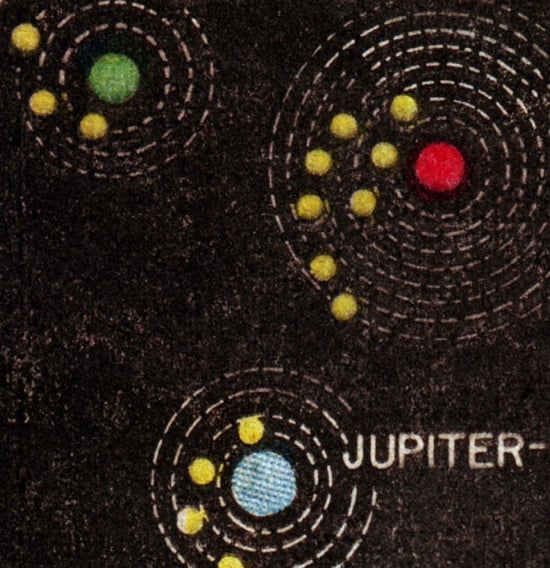 ***
SIMILAR HILOBROW SERIES: CHESS MATCH — a gallery | FILE X — a gallery | KIRB YOUR ENTHUSIASM — 25 Jack Kirby panels | SECRET PANEL —Silver Age comics' double entendres | SKRULLICISM | CURATED: 4CP FTW by John Hilgart | ANNOTATED GIF by Kerry Callen | FANCHILD by Adam McGovern