Cablegate Comix (3)
By: Joe Alterio
December 20, 2010
Third in a series of mini-comics recounting true stories that came to light on November 28, 2010 — when WikiLeaks published confidential documents of detailed correspondences between the US State Department and its diplomatic missions around the world.
***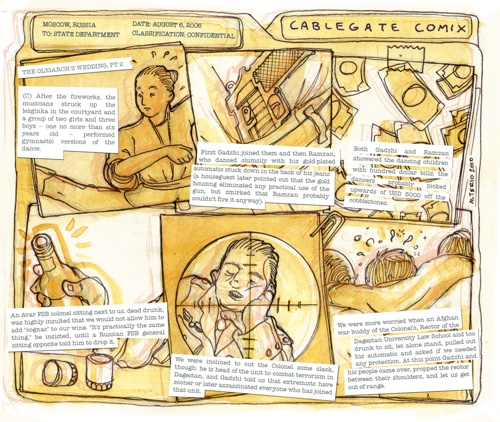 ***
RSS: https://www.hilobrow.com/tag/cablegate/feed/
This series would not be possible without HiLobrow contributor Alexis Madrigal's Cablegate Chronicles, an ongoing series launched December 3rd at TheAtlantic.com.
To view a gallery of Alterio's illustration work for HiLobrow, click here.
More comics and cartoonists on HiLobrow.