Revivalist revivals
By: Joshua Glenn
April 18, 2010
In 2000, Arlie Hochschild wrote, of Revivalists: "To be sure, every American decade has fashion marketeers define generational looks and sounds, but probably never before have they so totally hijacked a generation's cultural expression."
To progressive older Americans, the Revivalists' marked lack of ironic distance from received cultural forms is worrisome. Ironic OGXers and PCers mix and match fragments of received cultural forms, which sometimes results in works of great originality, and sometimes (e.g., Ben Stiller's brand of comedy) simply means freshening up reheated entertainments with air quotes. But members of the 1974-83 cohort simply dig the past; think of how Andre 3000, Sisqo, Pink, and Jack White, among many other Revivalists, slip bygone cultural forms on and off like so many Halloween costumes. When it comes to venerable cultural forms and franchises, like vintage videogames, Revivalists want to reboot them.
[This post is excerpted from an item published yesterday on the Revivalist Generation.]
Speaking of Halloween, heavily inked Revivalists like Angelina Jolie, 50 Cent, Drew Barrymore, Christina Ricci, Steve-O, David Beckham, Lil Wayne, Nicole Richie, Amy Winehouse, Eve, and the Suicide Girls have transformed their flesh into costumes.
Revivalism is, among other things, an un-ironic reheating of previous generations' pop culture franchises. When Revivalist actresses portray cartoon heroines — for example, Sarah Michelle Gellar as Daphne from Scooby-Doo, Jessica Alba as Sue Storm from Fantastic Four, Rachael Leigh Cook as Josie from Josie and the Pussycats, Christina Ricci as Trixie from Speed Racer — there's no distancing smirk, no look-at-me-playing-a-cartoon scenery-chewing.
The most widely beloved American and English rock acts of the 1974-83 cohort are, respectively, garage-rock revivalists (The Strokes, The White Stripes, Black Rebel Motorcycle Club, Kings of Leon, The Black Keys) and post-punk revivalists (Bloc Party, The Libertines, Editors, Interpol, Kaiser Chiefs, Babyshambles, Franz Ferdinand). Revivalist chanteuses Lauryn Hill, Alicia Keys, Norah Jones, and Amy Winehouse, meanwhile, are soul revivalists.
This is the generation that has been instructed a million times, by the American Idol judges, to "take a hit song from the past and make it your own, make it relevant." American Idol stars Kelly Clarkson, Justin Guarini, Ruben Studdard, Clay Aiken, Carrie Underwood, Taylor Hicks, Jennifer Hudson, Fantasia Barrino (honorary), David Cook, Elliott Yamin, Katharine Hope McPhee (honorary), Kimberley Locke, Josh Gracin, Bo Bice, Bucky Covington, Blake Lewis, Danny Gokey, Chris Daughtry — not to mention Ryan Seacrest — are Revivalists. Adam Lambert might be the last Revivalist to become an American Idol star; the torch is now passing to the next generation.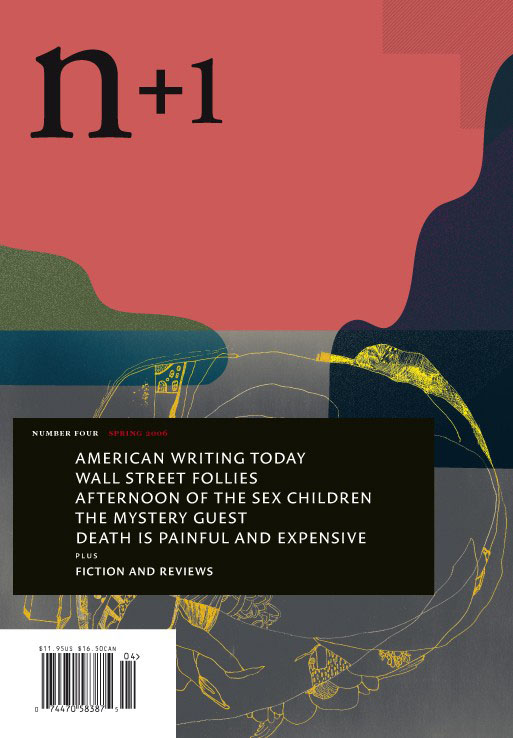 As for the aforementioned journal n+1, undoubtedly the Revivalist Generation's most impressive accomplishment thus far, its editors are patently wistful for the New York Intellectual scene of the 1930s-50s. This is demonstrated not only by their socialist aspirations, intellectual sprezzatura, and eagerness for literary dust-ups, but by their journal's design — a tribute to long-ago issues of Partisan Review and Dissent. Each n+1 cover is a love letter from the editors to a lively New York Intellectual scene about which they've only heard stories.