The Book is a Weapon (14)
By: HILOBROW
January 23, 2010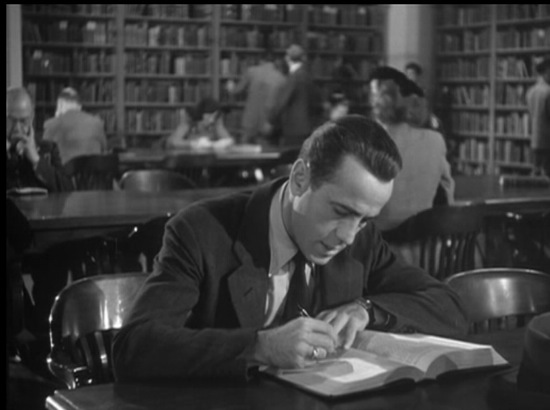 Philip Marlowe (Humphrey Bogart) studies Famous First Editions at the Hollywood Public Library, in The Big Sleep (1946, d. Howard Hawks).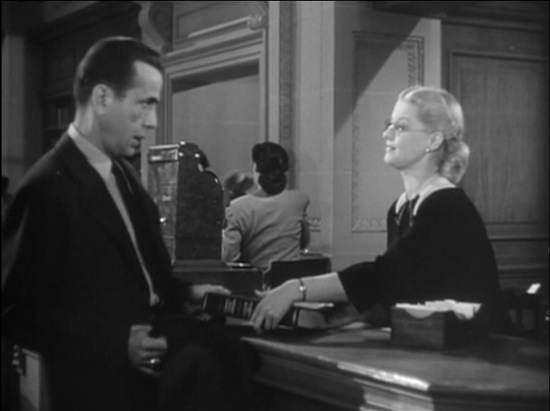 BOTTLE-BLONDE LIBRARIAN (Carole Douglas): "You know, you don't look like a man who'd be interested in first editions."
MARLOWE: "Well, I collect blondes in bottles, too."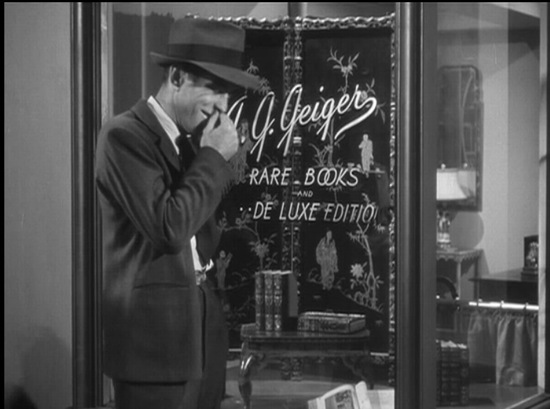 Marlowe cracks himself up outside A.G. Geiger's Rare Books and Deluxe Editions, before disguising himself as a pedantic, effeminate bibliophile.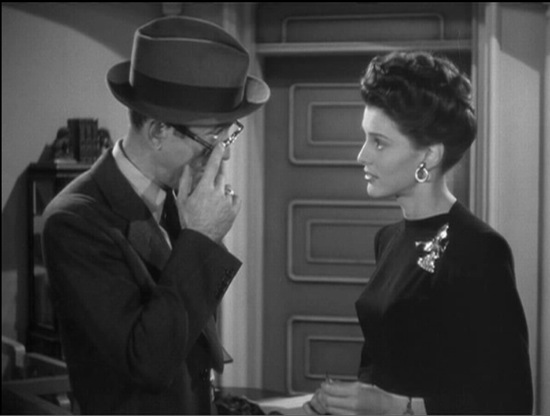 MARLOWE: You do sell books, hmmmm?
AGNES, THE SHADY SALESGIRL (Sonia Darrin): What do those look like, grapefruit?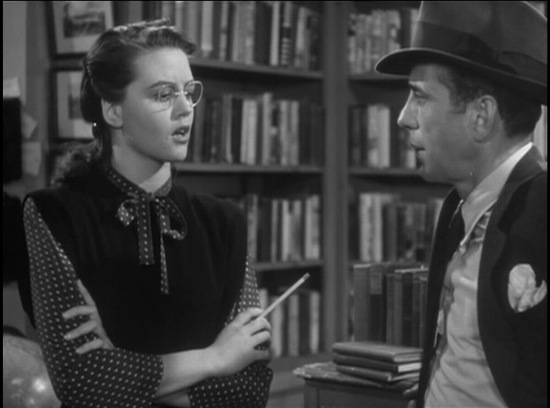 MARLOWE: You know anything about rare books?
ACME BOOK SHOP PROPRIETRESS (Dorothy Malone, before she went blonde): You can try me.
Fourteenth in an occasional series.