HILO Heroes, May 13-16
By: HILOBROW
May 13, 2009
HiLobrow.com thanks Mimi Lipson, David Smay, Peggy Nelson, and Tor Aarestad for these shoutouts to high-, low-, no-, and hilobrow heroes born on the following dates. Click here for more HILO birthdays.
Starting next week, we'll be structuring these birthday posts differently. Stay tuned!
MAY 13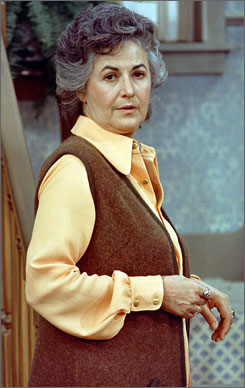 Rest in peace, BEA ARTHUR (1922–2009). She was intelligent, decent, effortlessly funny, and she was old-school show-biz. We adored her as Maude in her signature smock-vests and slacks: broadcasting suburban liberal values with that trumpet-like voice, one eyebrow skeptically arched. — M.L.
***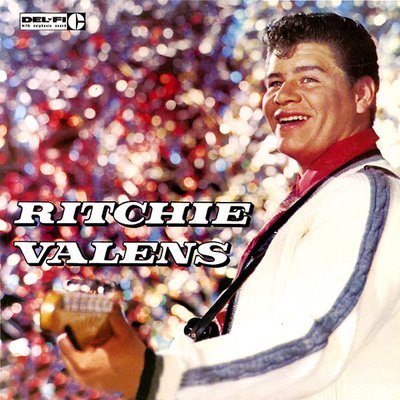 Ritchie Valens
***
MAY 14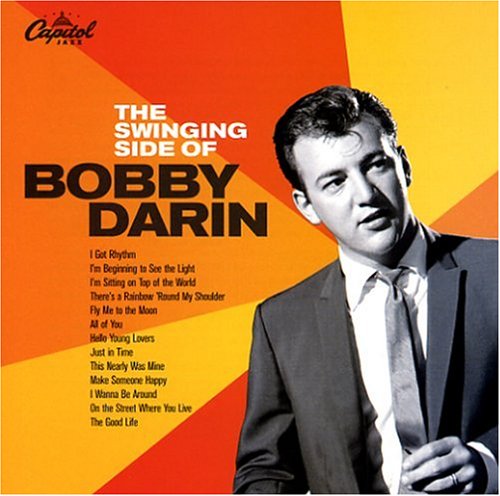 Bobby Darin
***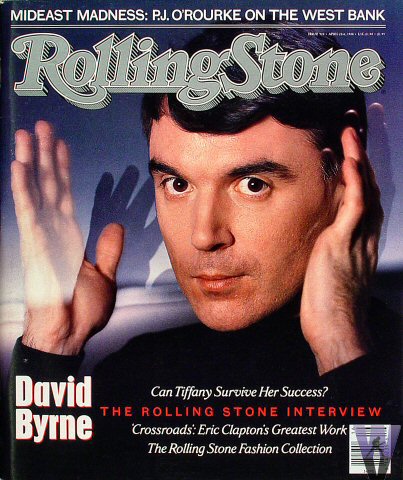 David Byrne
***
MAY 15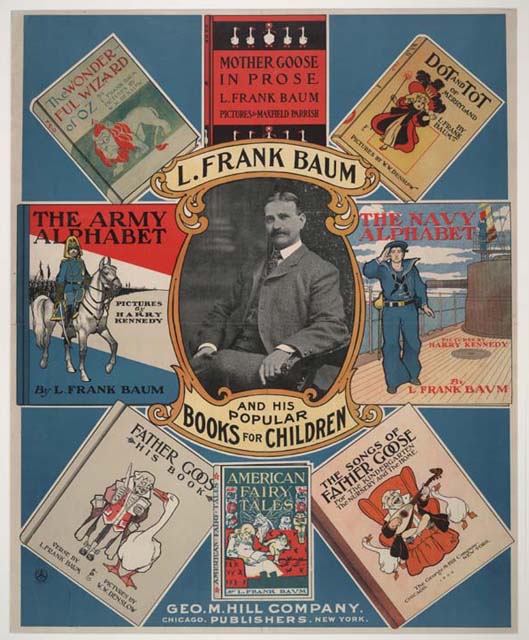 L. FRANK BAUM (1856–1919) is best known for The Wonderful Wizard of Oz, and wrote 13 sequels. Which seems like a lot until you realize that the series was dwarfed by the number of other fantasy novels he wrote. With a stated purpose of cleaning up fairy tales for optimistic and pragmatic American children, and a Theosophist subtext of "If you believe in it hard enough, you can make it happen," Baum shaped generations of young psyches well before we knew enough semiotics to deconstruct it all. And let's not forget Pink Floyd. — P.N.
***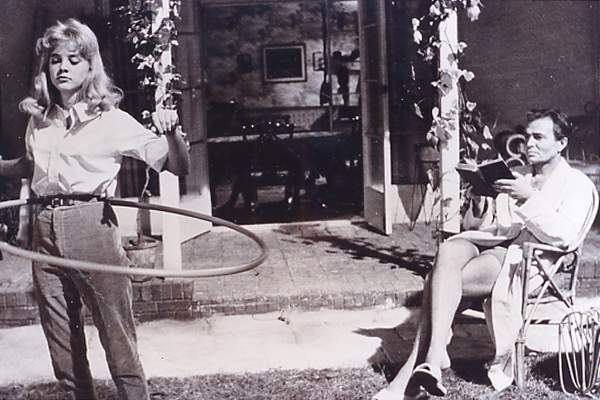 JAMES MASON (1909–1984), actor, gave us Brutus, Captain Nemo, Hugo Drax. But above all, he gave us a Humbert Humbert who was elegant yet never effete, and through whose doleful, non-specifically European eyes we somehow managed to gaze uncreepily at an American nymphet. — M.L.
***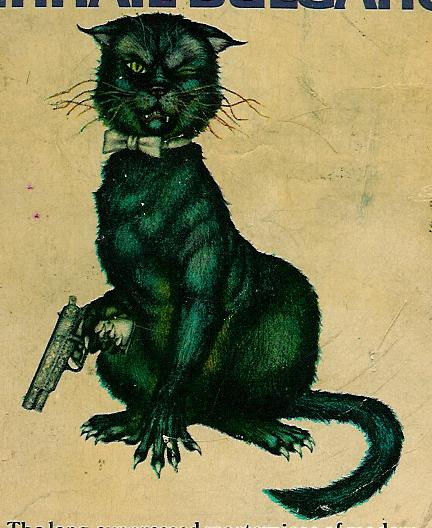 In The Master and Margarita MIKHAIL BULGAKOV (1891-1940) created a gang of villains so fantastical and vivid in their descriptions — stocky Azazello with his straw patch of flaming hair hanging down, solitary fang protruding from his mouth; Koroviev, a nefarious Jacques Tati; and Woland, the devil himself with half-platinum, half-gold crowned teeth, one green eye and one black and black mustache — that I haven't ever found their match. But the best of them all is Behemoth, the deranged overgrown black cat with his cigars and revolvers. He's either Sean Connery's Bond gone bad (and a bit to seed) or Jack Black in full leer. I remember visiting Bulgakov's apartment in Moscow; the walls in the alley and up the stairwell were covered with graffiti. Dominating all of the scribbled messages were multifarious depictions of his characters — early drafts of a graphic novel revision that has yet to arrive? — T.A.
***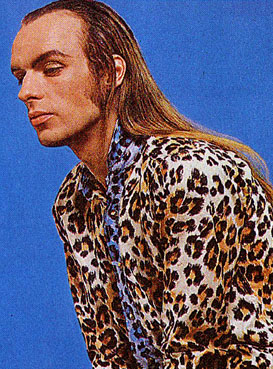 The contemporary iteration of BRIAN ENO (born 1948) as cerebral master of oblique strategies is certainly worth considering. But my affection is for the balding, androgyne playboy of the early Seventies. Nobody had more sex in 1972 than Eno, and nobody seemed to be having more fun. He ditched his classical clarinet training to mar the finish on Roxy Music with blasts and blurps of electronic noise, while wearing costumes that would make Bob Mackie tap his lips thoughtfully and murmur, "That might be a little much." Forget Discreet Music, I love him for his yodeling, post-glam, proto-punk single "Seven Deadly Finns." — D.S.
***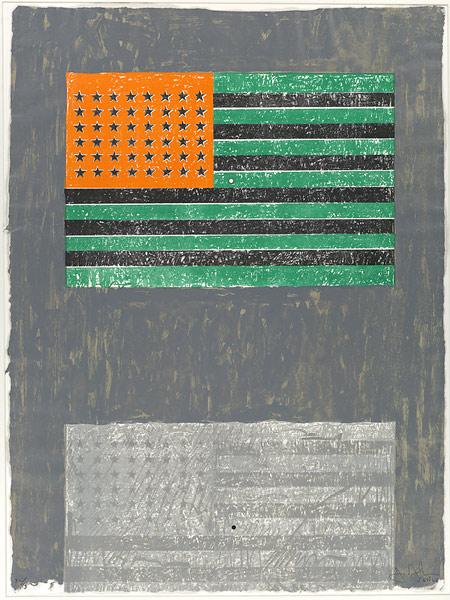 Known best for his Flag (1954-5) and Map (1961), JASPER JOHNS (born 1930) along with his friend and one-time lover Robert Rauschenberg, applied gestural painting and bold, unblended color to everyday images and objects. Focusing on subjects with meanings so completely familiar and known in the culture that they were basically symbols of themselves, he liberated these objects and images from their iconic confinement — thus freeing Painting from its "vast seriousness" (to sort of paraphrase Fitzgerald) and opening the door to Warhol, deconstruction, humor, and, well, you and me. — P.N.
***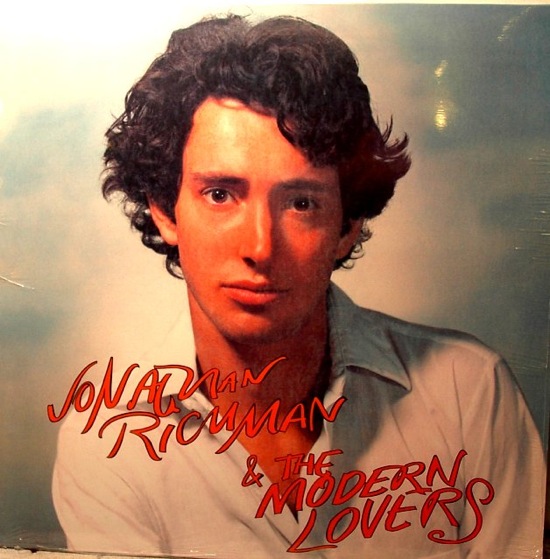 JONATHAN RICHMAN (born 1951) sings to us exactly as we speak to ourselves. And besides, without him poor Affection would sit there standing in the corner, saying to itself, "I wish someone would give me something to do." — M.L.
***
MAY 16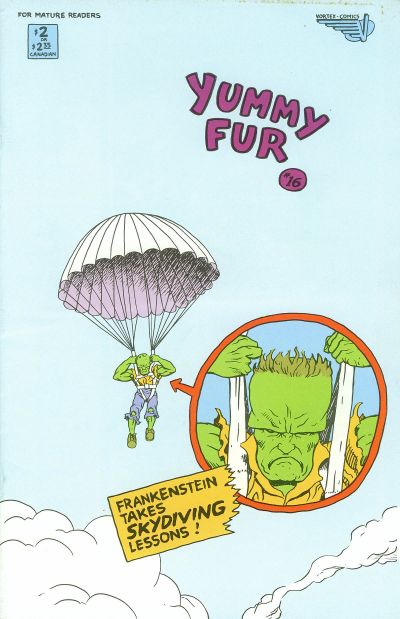 Though CHESTER BROWN (born 1960) is still creating vital work, nothing's ever going to match the jolt of subversive glee we got upon seeing Ronald Reagan topple into an immeasurable vat of shit, get stuck face first in a trans-dimensional portal, and have his head transplanted onto the tip of a penis. Only Jim Woodring's Frank can bear comparison to Ed the Happy Clown's delirium. Bonus points for Yummy Fur's backup feature: The Gospel of Mark, seen as Grumpy Jesus and his Glowering Apostles. Chester then turned to the nascent autobiographical comic genre and created one of its few masterpieces, I Never Liked You. A bona fide genius. — D.S.
***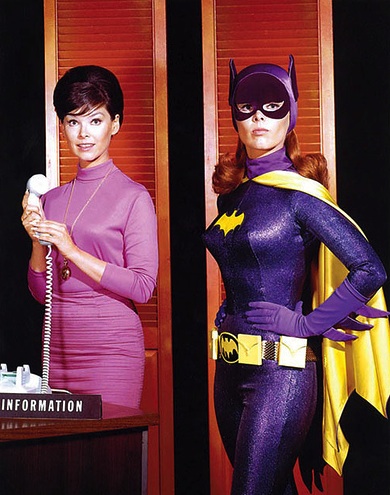 Without question, YVONNE CRAIG (born 1937) had the coolest TV credits of the Sixties: Batman, Mission: Impossible, Star Trek, 77 Sunset Strip, The Man From U.N.C.L.E., Wild Wild West. Even knowing that she was a trained dancer, it was startling to see her pop up in the documentary Ballet Russe. On the Sixties nerdboy's pinup girl rankings she'd come in third — just behind Diana Rigg as Mrs. Peel, and Julie Newmar as Catwoman. But how could you choose between Yvonne's two iconic roles, each so distinct and delectable: The Green-Skinned Girl on Star Trek or Batgirl? Oh yeah, and she dated Elvis. — D.S.
***
We've fallen out of touch with TORI SPELLING (born 1973) lately. We haven't read her best-selling autobiography or seen any of her three reality shows, but never mind. We'll always have 90210. Her casting as the virginal Donna Martin was nepotistic… and spot-on. She embodied the eponymous zip code — but sweetly. — M.L.
***

STUDS TERKEL (1912–2008): shovel-ready and irony free. Fifty years from now, who will remind our grandchildren what a progressive looks like? And without another Federal Writer's Project, who'll collect oral histories from the survivors of our Depression? — M.L.