Podcast recording party
By: Joshua Glenn
May 4, 2010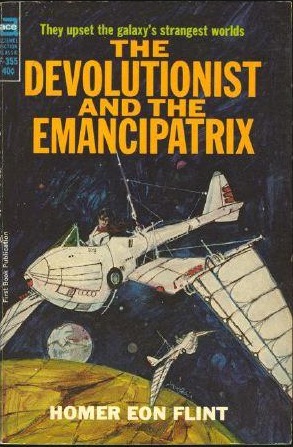 This Friday!
From 6:45 to 8:15-ish pm, we'll record the fourth episode of Parallel Universe: Pazzo, the Radium Age science fiction podcast produced by HiLobrow and hosted by Pazzo Books. Beer will be served.
Please forward this information to Boston-based friends who might be interested.
Our fourth episode's theme is TELEPATHY. Read more about Radium Age telepathy fiction here.
We will present excerpts from Otis Adelbert Kline's Planet of Peril, Homer Eon Flint's The Devolutionist, H. Rider Haggard's When the World Shook, A. Merritt's The Face in the Abyss, Edwin Lester Arnold's Lieut. Gullivar Jones: His Vacation, Garrett P. Serviss' A Columbus of Space, Edgar Rice Burroughs' A Princess of Mars, and Olaf Stapledon's Last Men in London. Plus, a pre-Radium Age reading: Edward Bulwer-Lytton's The Coming Race. We'll also read a brand-new, contest-winning telepathy microfiction by Rachel Ellis Adams.
As always, Peggy Nelson will accompany the readings with an original theremin score.
Adults and children capable of listening to stories quietly for an hour and a half are welcome.
WHERE: PAZZO BOOKS, 1898 Centre St., West Roxbury, Mass., 02132. There are many buses to/from Forest Hills Station that run along Centre. Taking the commuter rail? Nearest stop is Highland (Needham Line). Last inbound commuter trains from Highland leave at 9:18 and 10:28 pm.
Hope to see you at Pazzo Books on Friday!