PHOTO DUMP (9-23)
By: Joshua Glenn
September 28, 2023
A collection of photos taken during the past month by HILOBROW's Josh Glenn. Also see the SCREENSHOTS series; and see HILOBROW's Instagram feed. Josh's street-photography practice draws inspiration from Rob Walker's THE ART OF NOTICING project.
***
SEPTEMBER 2023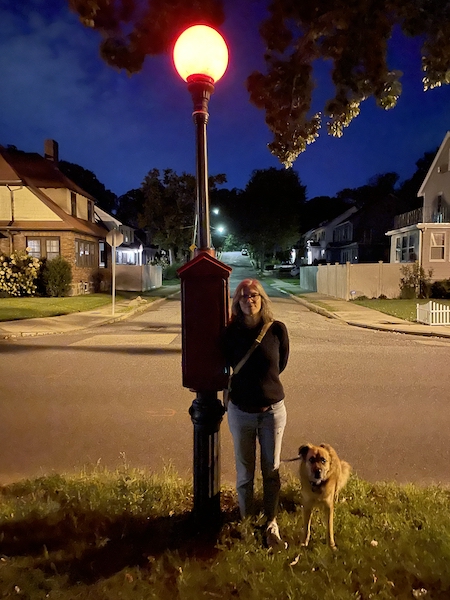 An evening stroll with Susan and Tito, crossing the border from West Roxbury into Roslindale.
*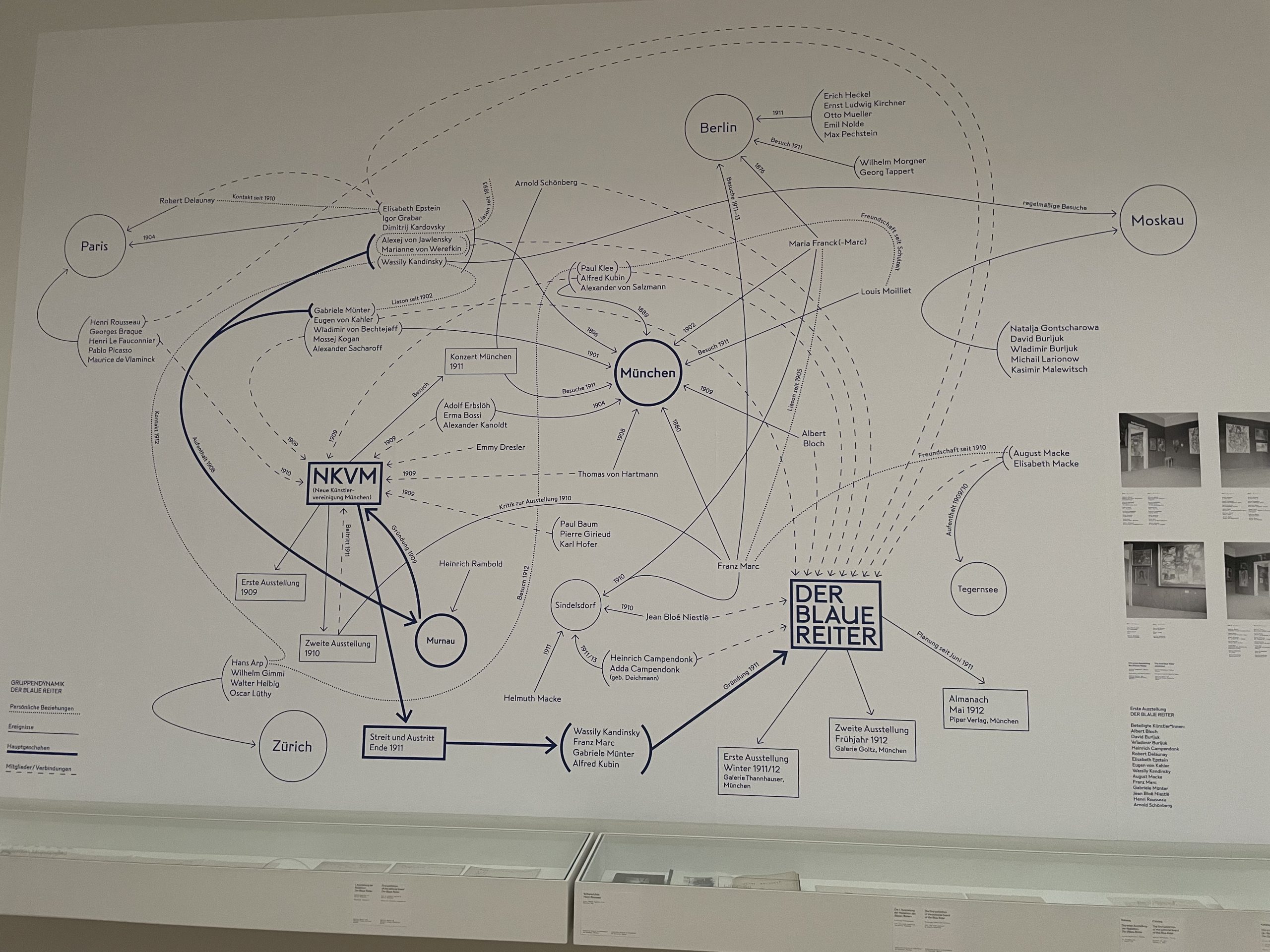 Blaue Reiter exhibit in Munich…
*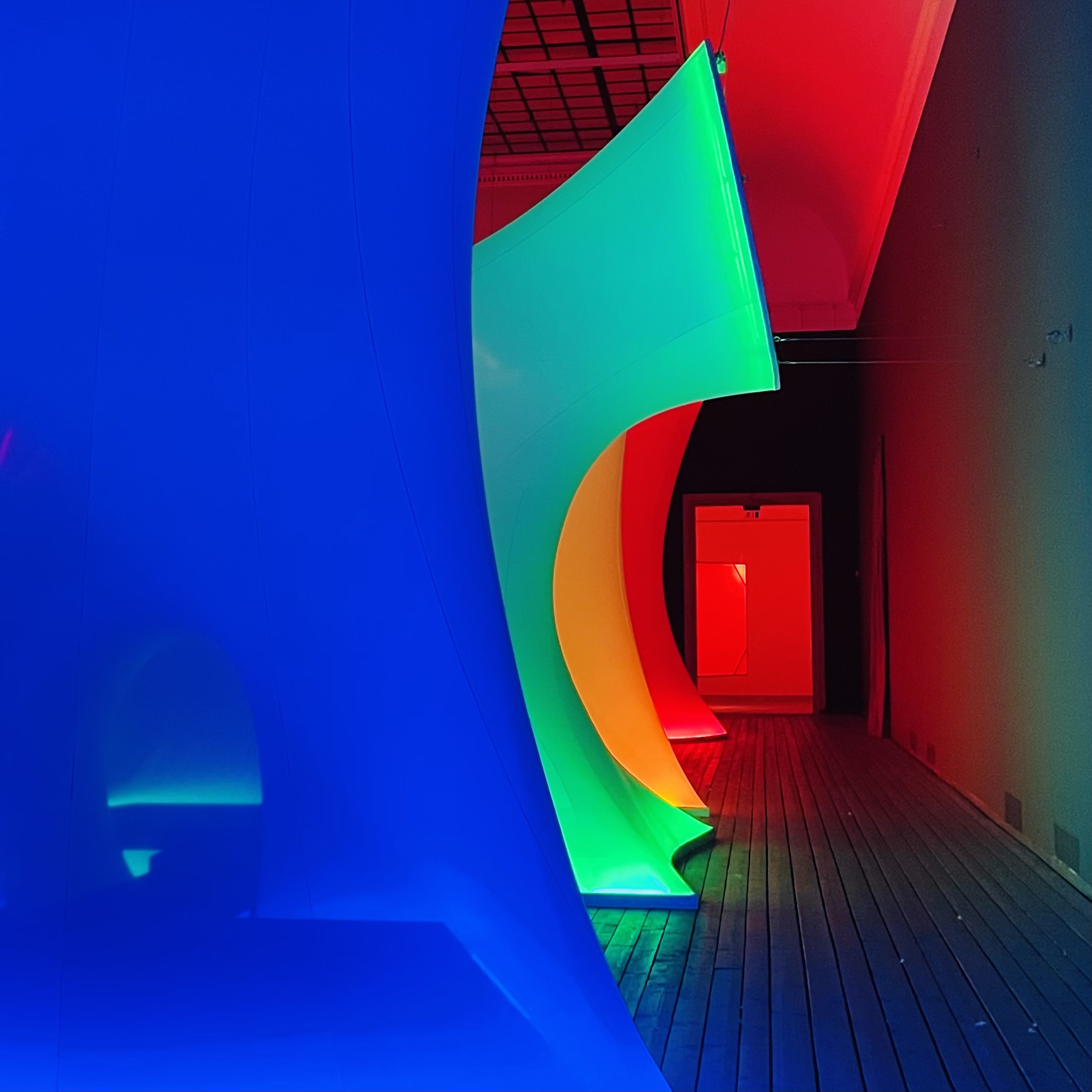 "Inside Other Spaces. Environments by Women Artists 1956 – 1976" exhibit in Munich…
*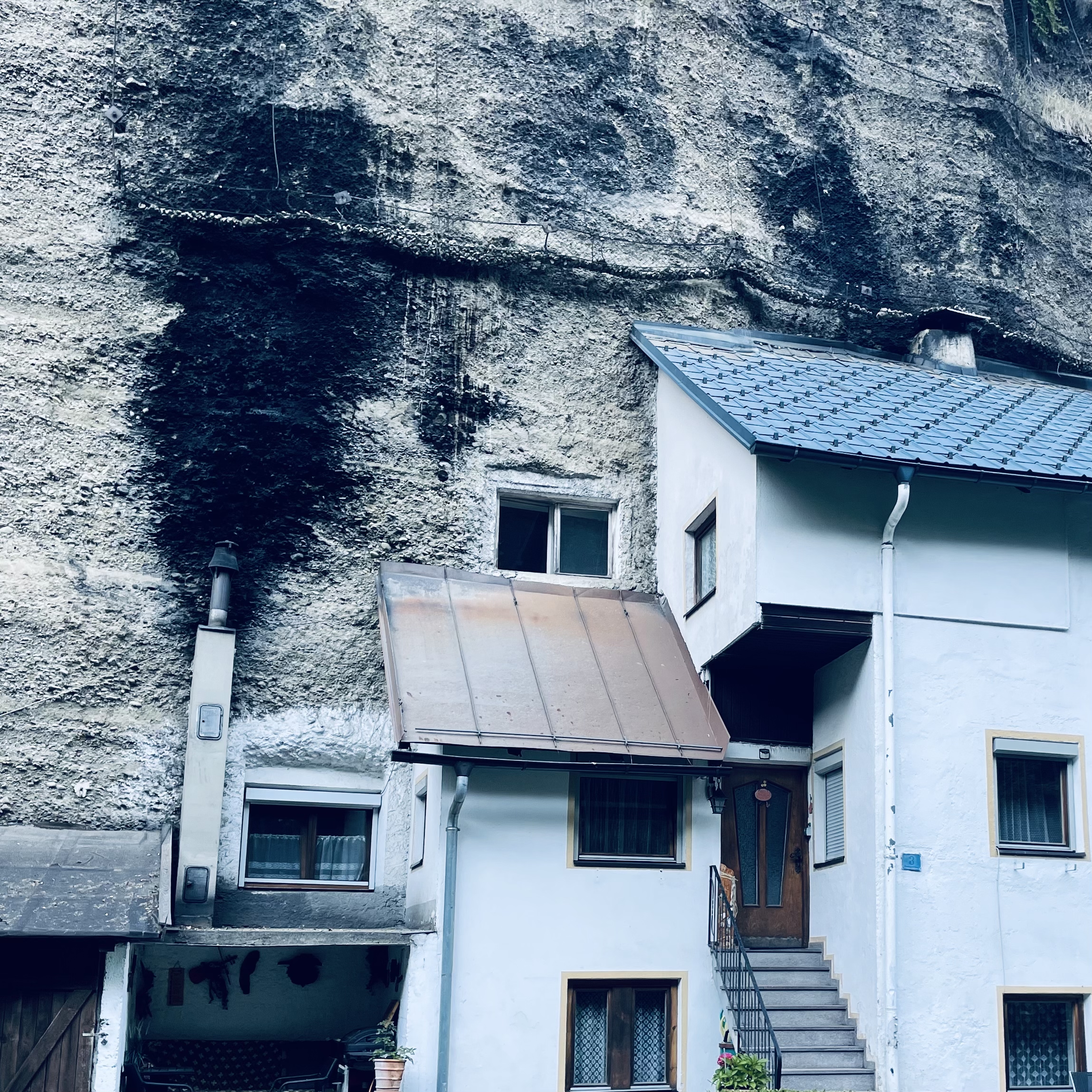 Building built against (and partly into) a cliff — in Imst.
*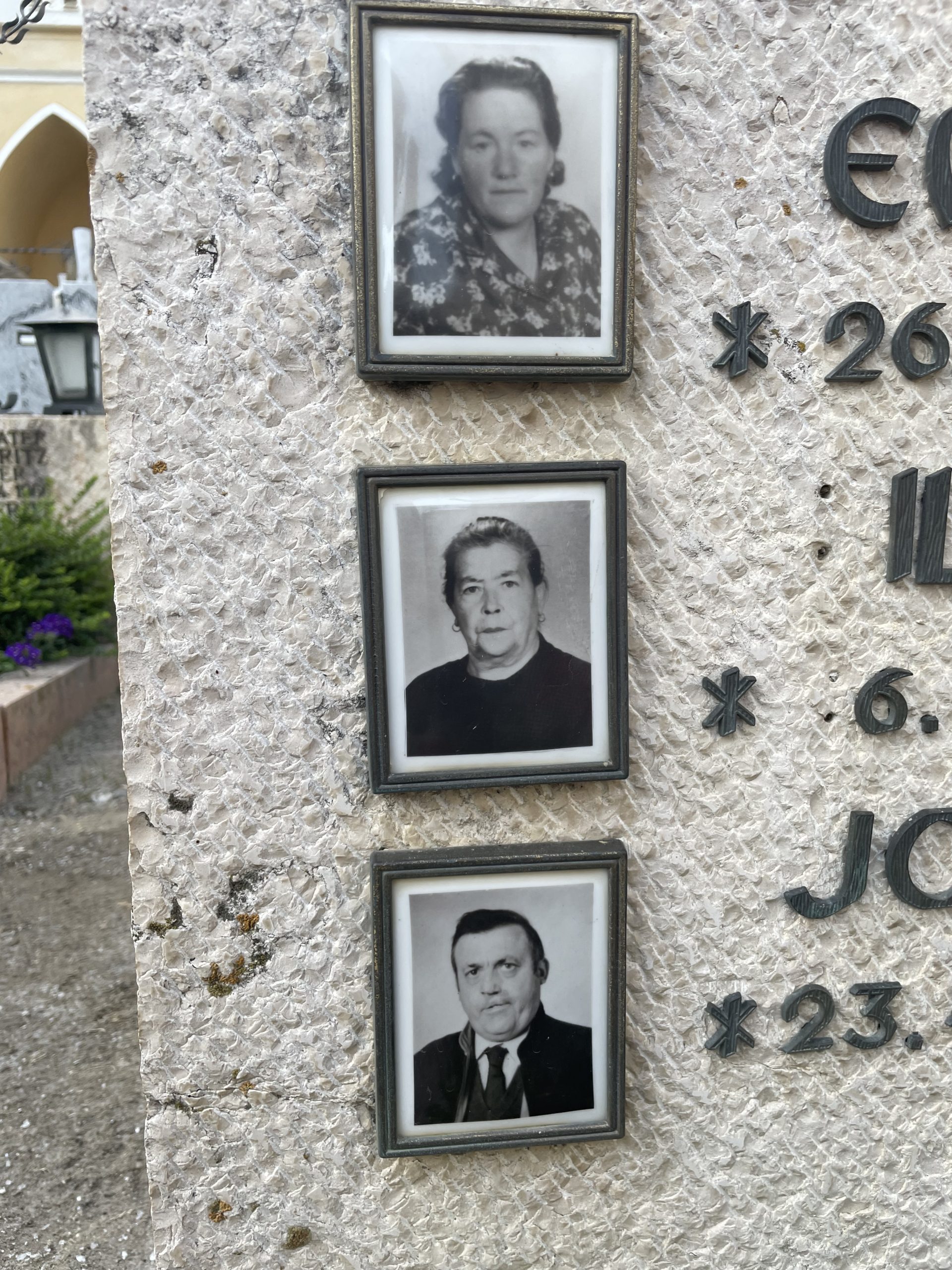 Typical gravestone in the Tyrol.
*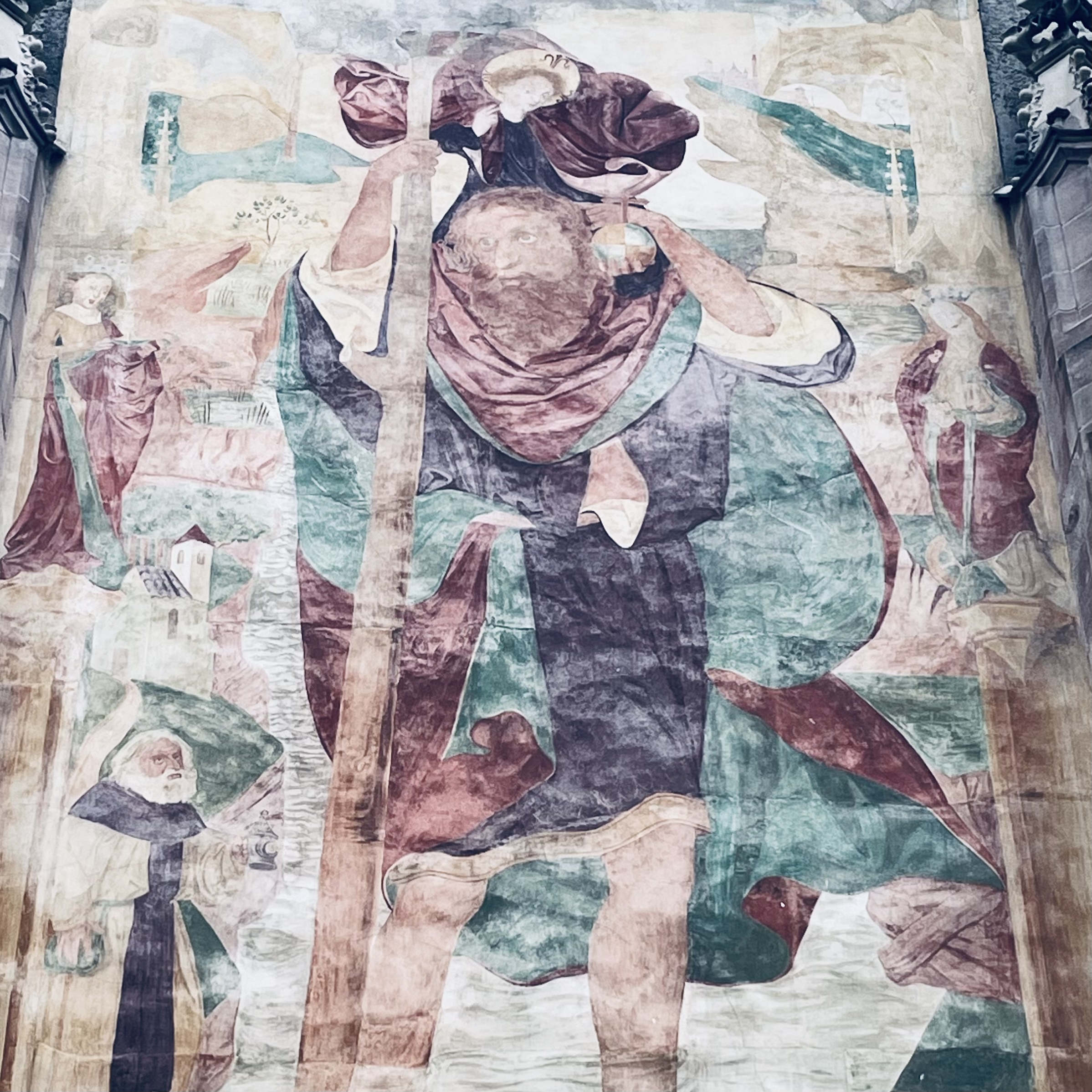 Strange painting on outer church wall (in Merano) of an ogre-like St. Christopher — repeated on other churches in the area.
*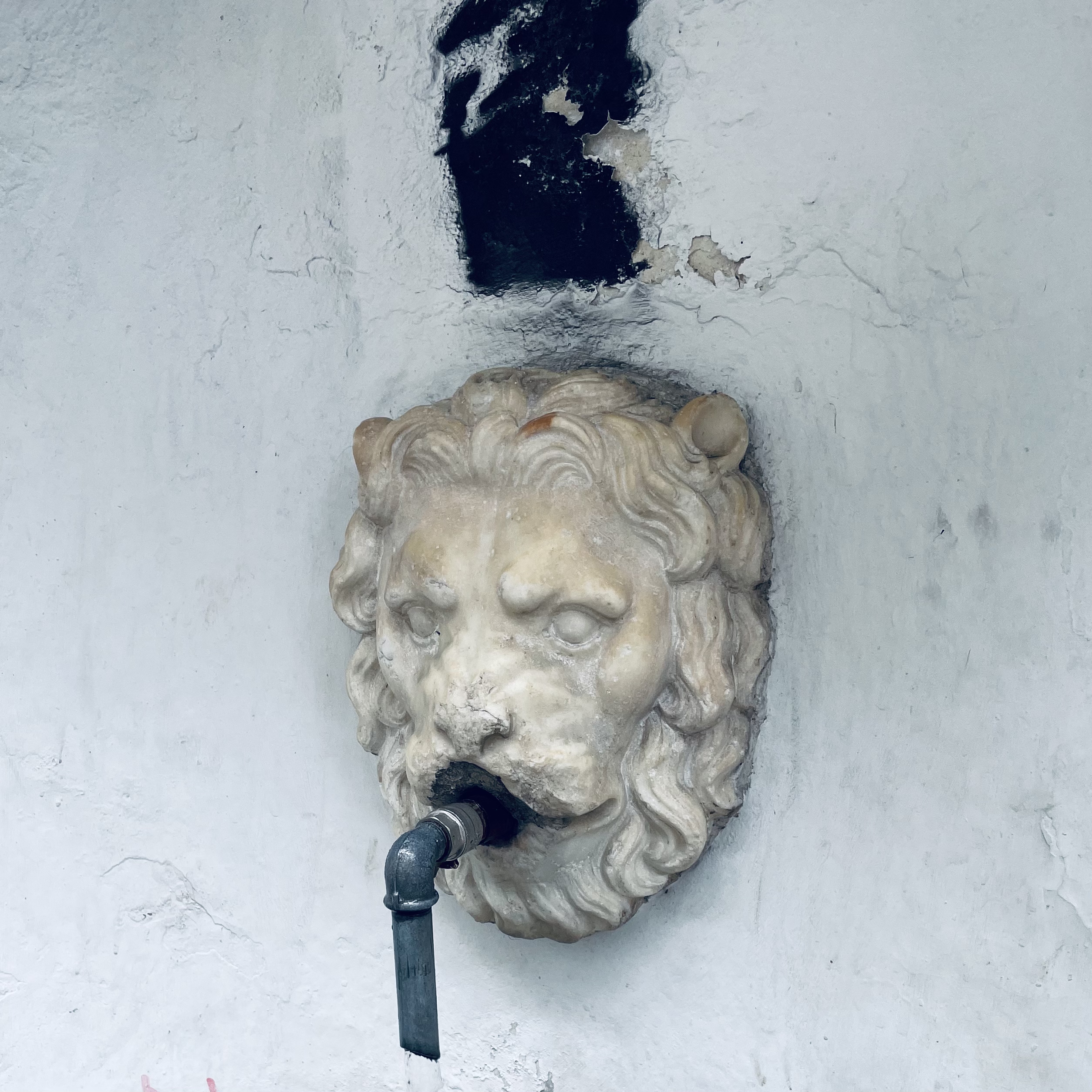 One of many charismatic fountains in the Tyrol — this one in Bolzano.
*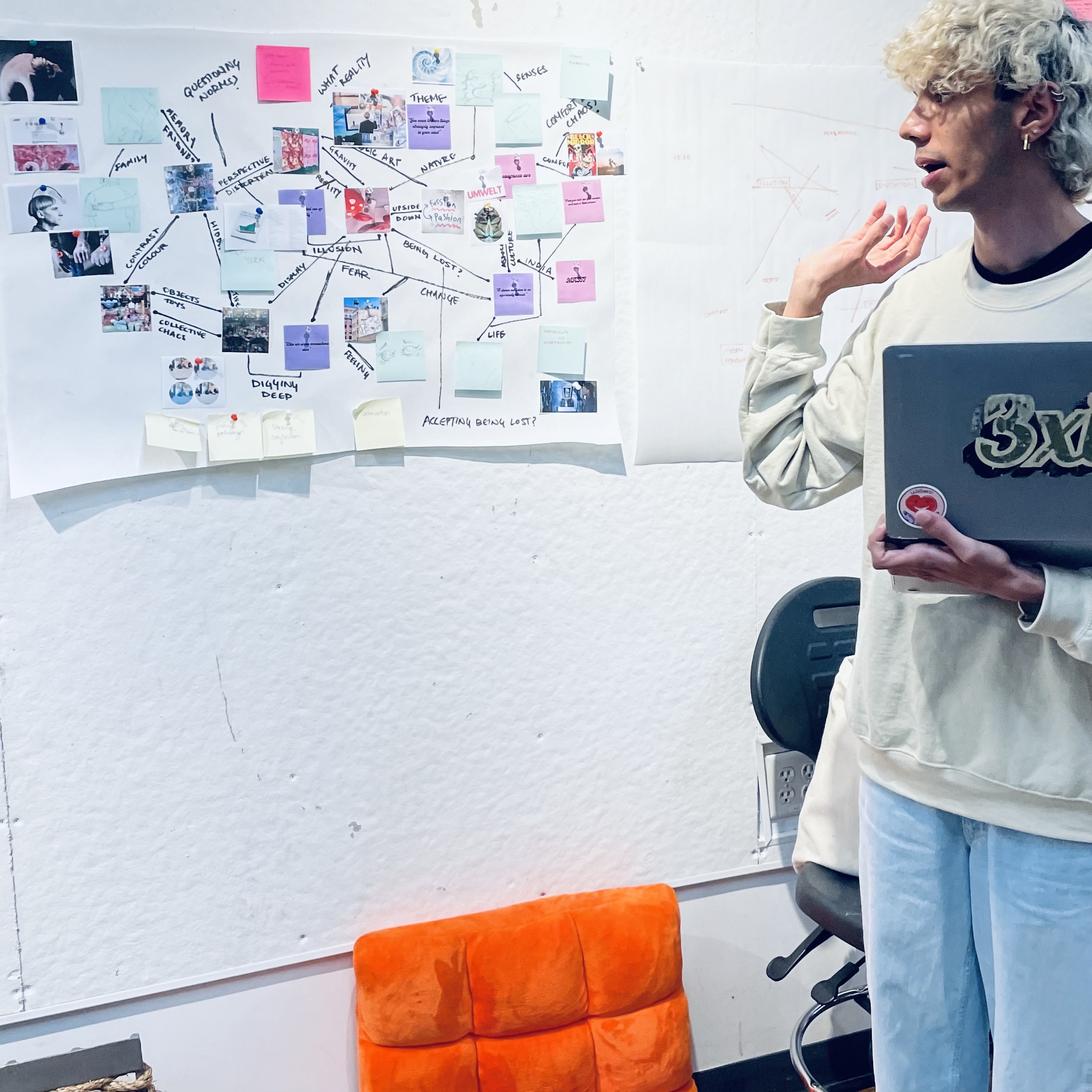 I'm teaching a class on "thesis mapping and narrative" in the Masters in Industrial Design program at RISD this fall. Fun!
*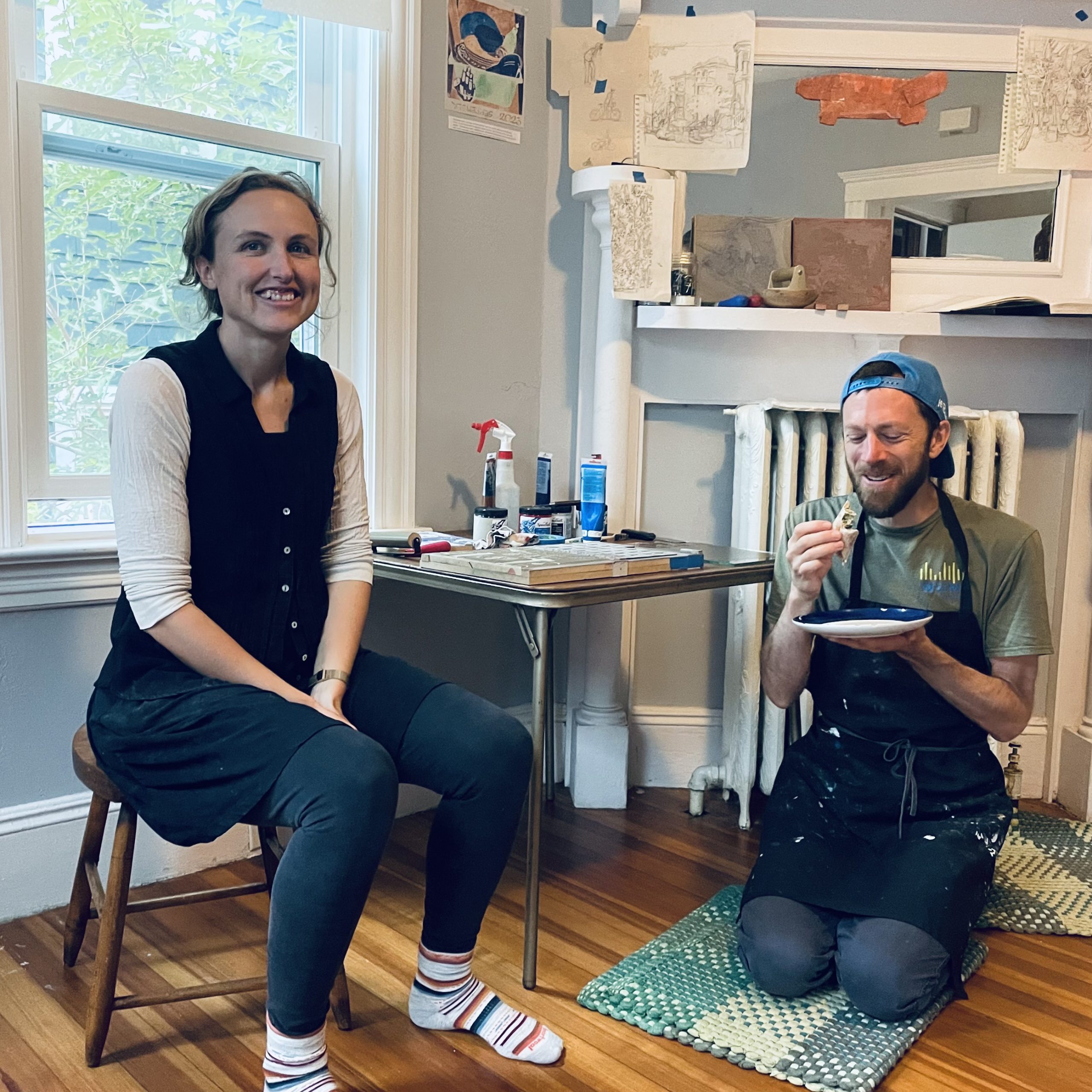 My sister Laurie and brother-in-law Hutch during JP Open Studios. Hutch's linocuts can be viewed right here at HILOBROW.
***
ALSO SEE: John Hilgart (ed.)'s HERMENAUTIC TAROT series | Josh Glenn's VIRUS VIGILANTE series | & old-school HILOBROW series like BICYCLE KICK | CECI EST UNE PIPE | CHESS MATCH | EGGHEAD | FILE X | HILOBROW COVERS | LATF HIPSTER | HI-LO AMERICANA | PHRENOLOGY | PLUPERFECT PDA | SKRULLICISM.