LOST OBJECTS 3Q2023
By: HILOBROW
September 23, 2023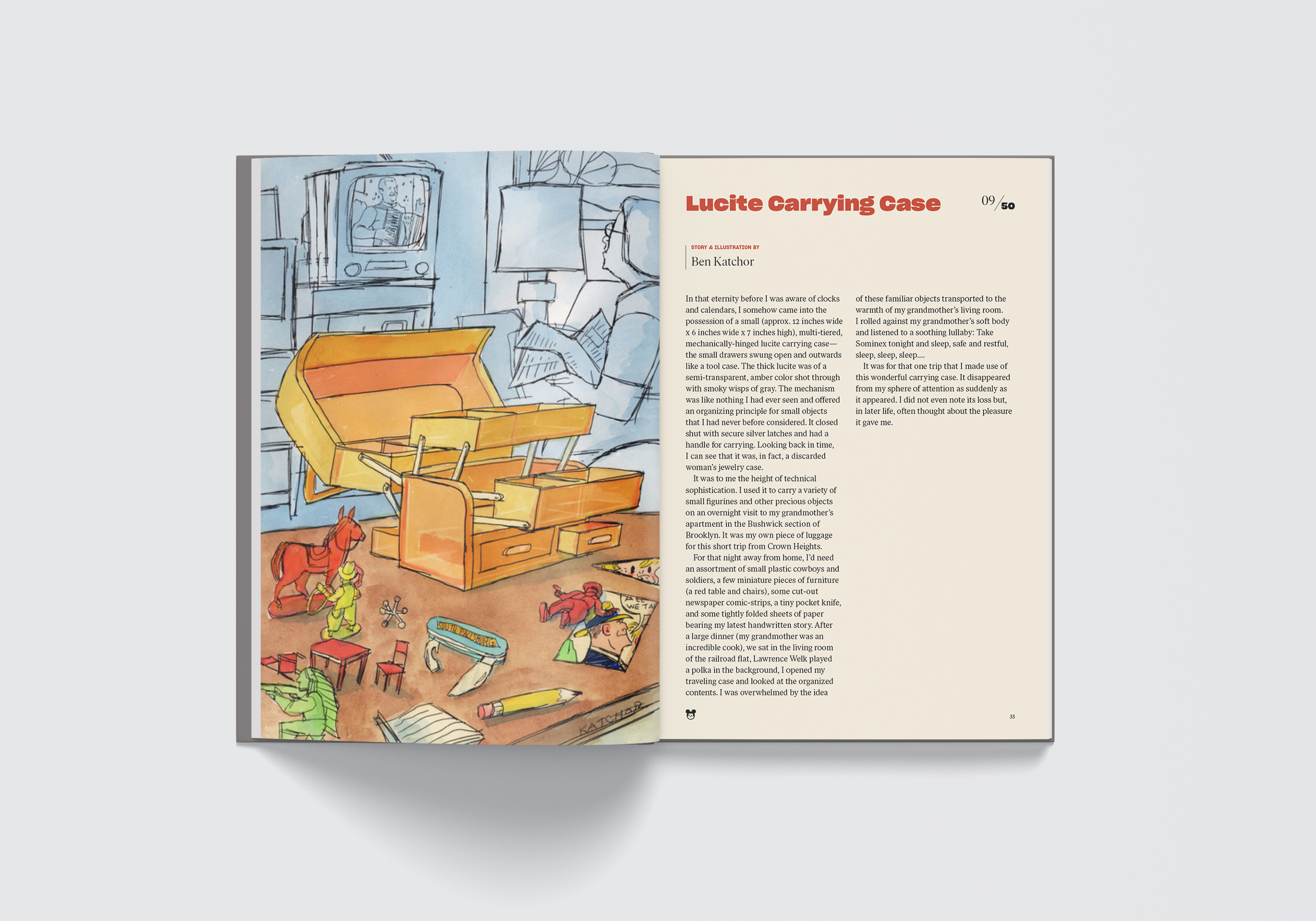 As HILOBROW readers know, late last year the LA-based art book publisher Hat & Beard Press soft-launched LOST OBJECTS (ed. Josh Glenn and Rob Walker, intro by Debbie Millman), a gorgeous book that evolved from nonfiction narratives and accompanying illustrations first published here at HILOBROW under the aegis of Project:Object. LOST OBJECTS was officially released to bookstores in early 2023.
LOST OBJECTS updates: 2022 | 1Q2023 | 2Q2023 | 3Q2023 | 4Q2023.
---
Here are a couple of 3Q2023 LO updates…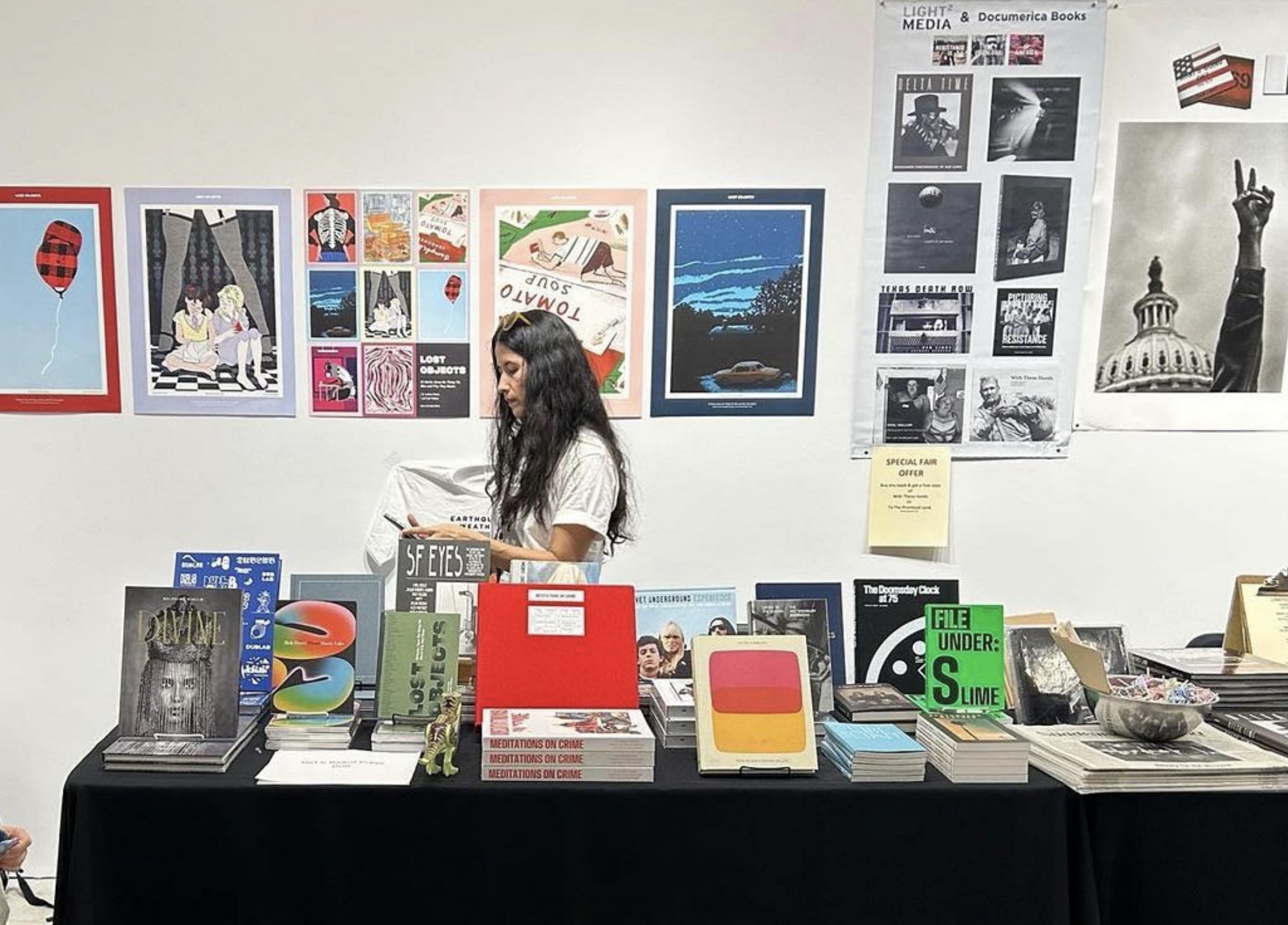 Hat & Beard Press was at the San Francisco Art Book Fair, from July 13–16. You can see LOST OBJECTS (which was officially published in early 2023) on display in the image above, as well as the LOST OBJECTS posters on the wall… Nice! We hear that H&BP sold out of their SFABF stock.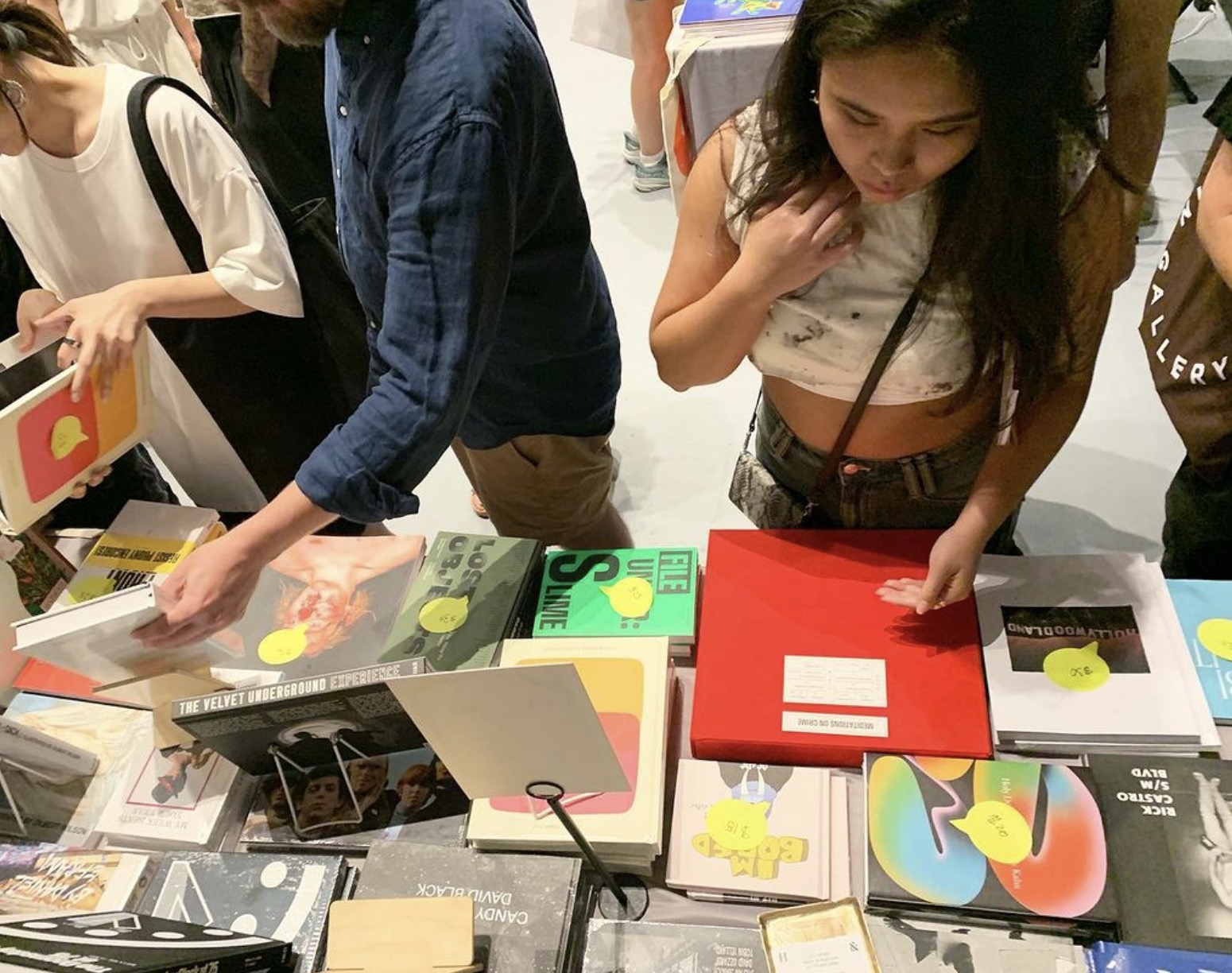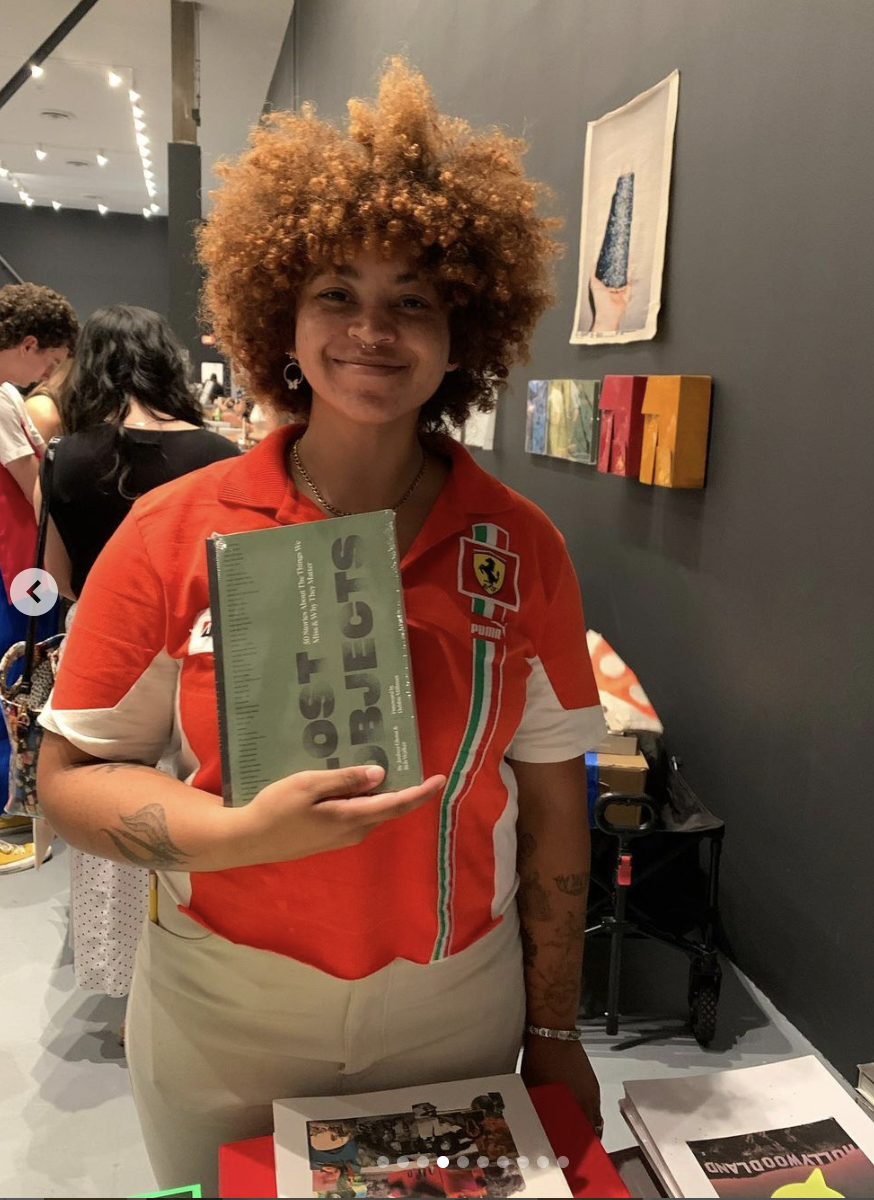 The LA Art Book Fair, a celebration and international gathering for artists' book publishers, took place on August 10–13 at The Geffen Contemporary at MOCA — in the Little Tokyo neighborhood of downtown Los Angeles. Hat & Beard Press was there!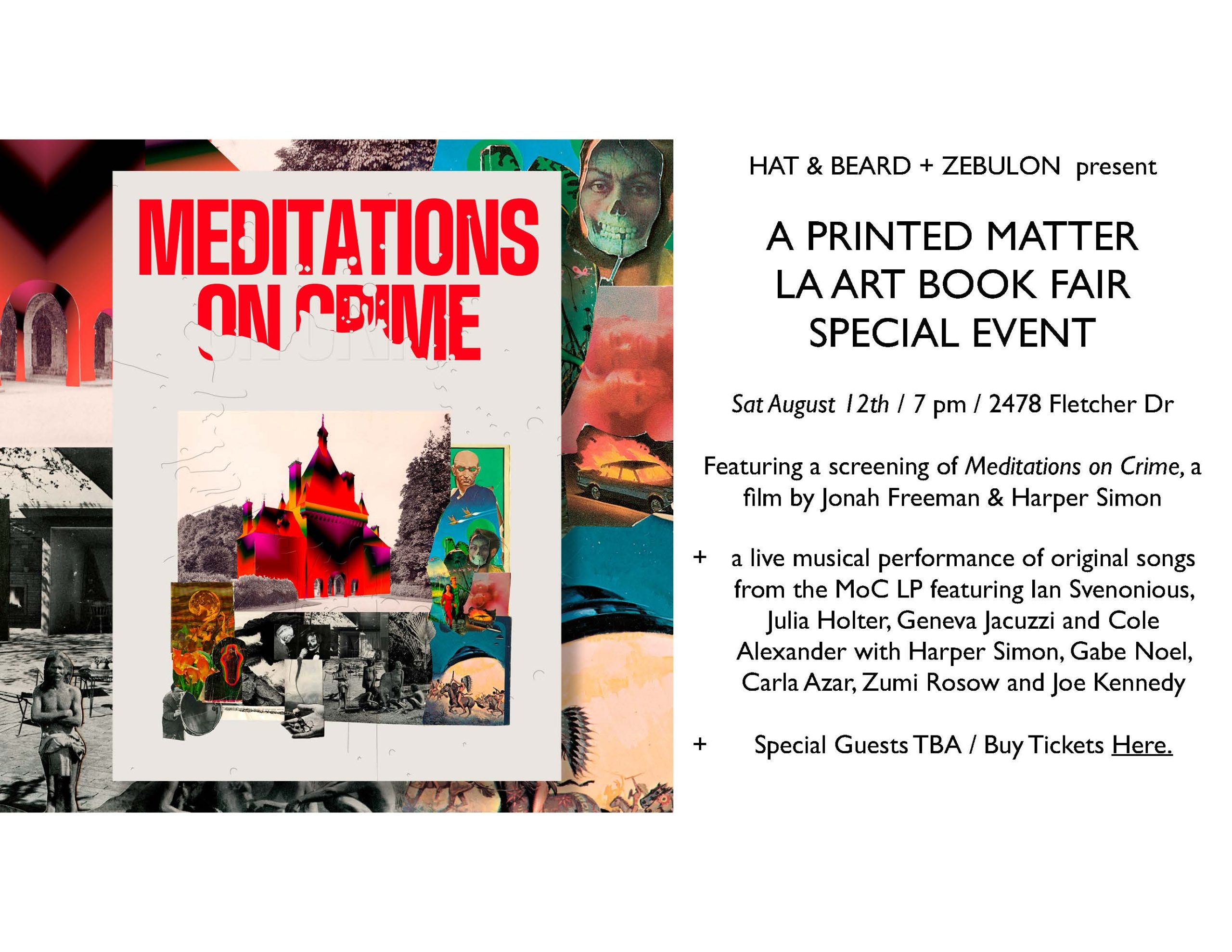 On Saturday evening, H&B threw a party at Zebulon…. Nice!
***
LOST OBJECTS is available from online retailers, including Bookshop.org, and (as always — and along with limited-edition LO art prints) directly from Hat & Beard.
"The contributors to this book have imbued a palpable, living soulfulness into the items that have disappeared or were misplaced or given away. Now — here in this book — that love can be discovered all over again." — Debbie Millman | "This ridiculously entertaining book performs a neat conjuring trick. You will find your own lost objects flying back to you as you read about other people's dearly departed things. The conceit is ingenious and the beautiful illustrations make each writer's 'rosebud' flare into radiant life again." — Jenny Offill | "These micro-tales are the best of the short confessional. They leave you with that same wonderful feeling you sometimes get on one of those special nights in the corner of a bar with a few friends." — Air Mail | "Filled with exotic and eccentric things, this book proves that discarding hoarded items is not always the best way to take existential control of our lives." — The Daily Heller
A complete list of Lost Objects authors and illustrators, as well as a look back at 2022 LO publicity, events, and excerpts, can be found here.
---
ALSO SEE: PROJECT:OBJECT homepage | POLITICAL OBJECTS (1Q2017) | TALISMANIC OBJECTS (2Q2017) | ILLICIT OBJECTS (3Q2017) | LOST OBJECTS vol. 1 (4Q2017) | FLAIR (2Q2018) | FOSSILS (4Q2018) | FETISHES (2Q2019) | LOST OBJECTS vol. 2 (4Q2019) | MOVIE OBJECTS (2Q2020) | SEMIO OBJECTS (2Q2021) | SIGNIFICANT OBJECTS (cross-posted from Significant Objects website). ALSO SEE: SIGNIFICANT OBJECTS website | LOST OBJECTS (Hat & Beard Press, 2022) | SIGNIFICANT OBJECTS collection, ed. Rob Walker and Josh Glenn (Fantagraphics, 2012) | TAKING THINGS SERIOUSLY, ed. Josh Glenn (Princeton Architectural Press, 2007) | TAKING THINGS SERIOUSLY excerpts.