SCREENSHOTS (8-23)
By: Joshua Glenn
September 1, 2023
SCREENSHOTS is a monthly series of posts via which HILOBROW's Josh Glenn reviews his most recent screenshots — before deleting them from the over-full Dropbox folder to which they'd been uploaded. Also see the PHOTO DUMP series.
AUGUST 2023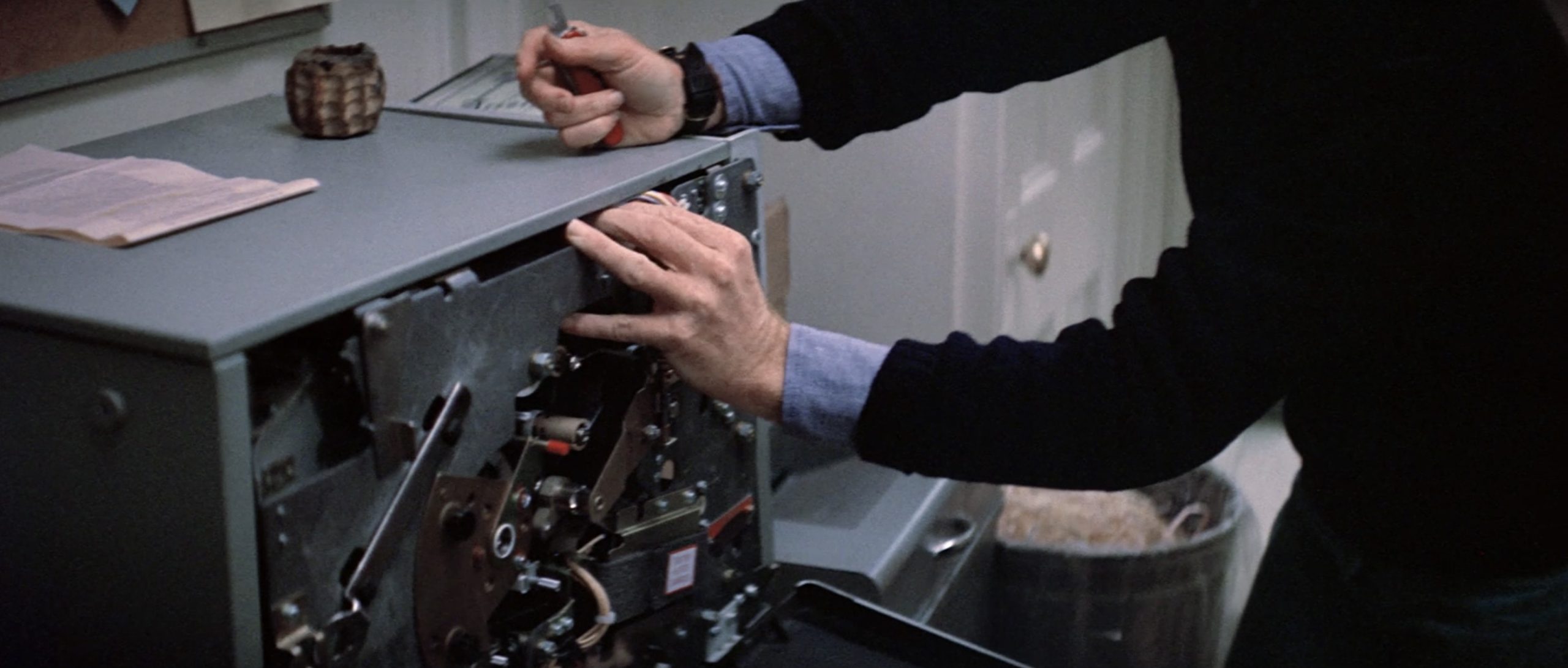 At the invitation of Nick Rombes, this month I've written an installment — on Three Days of the Condor — in the MINUTE 9 series for the "irreverently highbrow" online literary journal 3:AM. Although Amazon Prime doesn't make it easy to get screenshots from movies, these days, I finally figured it out.
*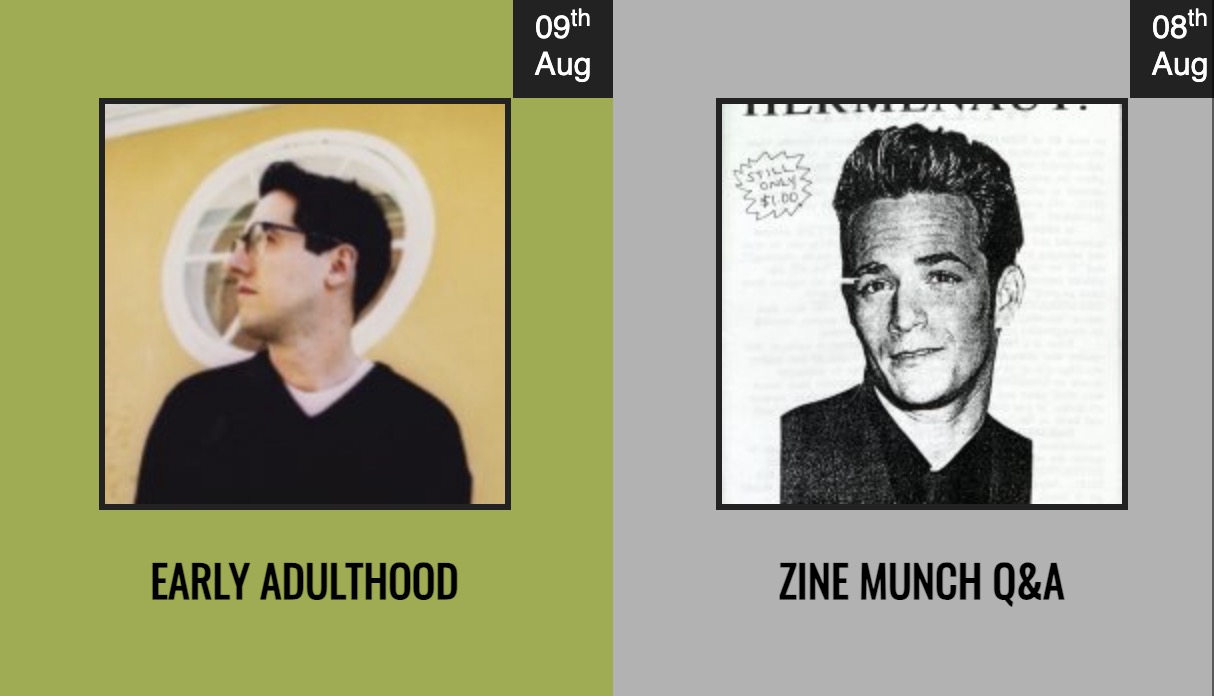 UVE (Unintentional Visual Echo) on HILOBROW's homepage, August 9th.
*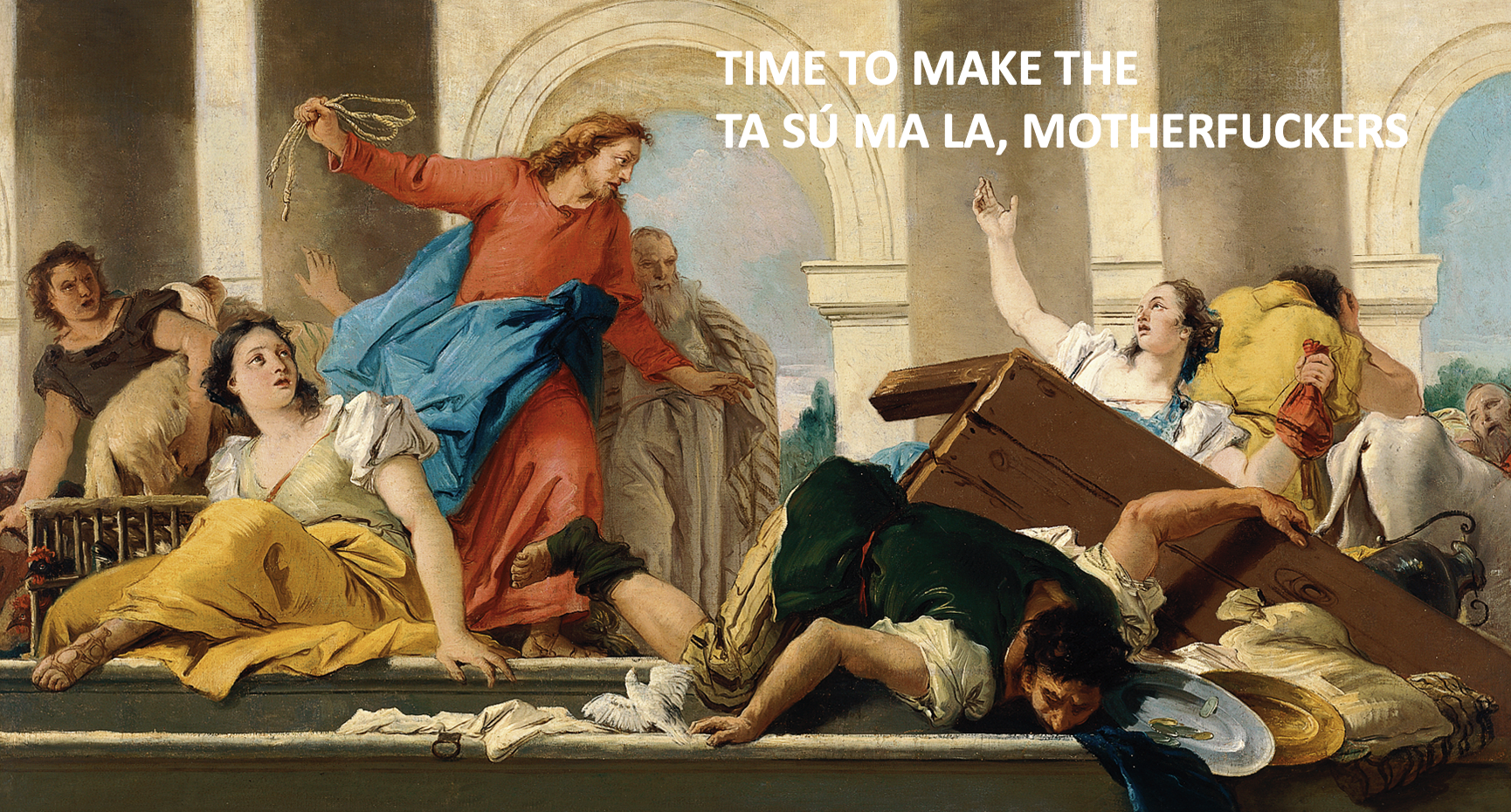 In August, a friend of mine recounted the following dream:
A renowned food stand serves a single kind of street food from somewhere in the world: a "ta sú ma la," an open-faced sandwich topped with a complicated and delicious legume-based spread and then a little mat of ultra-thinly-sliced greens. The spread is applied thickly and all the way to the edges of the bread, so that "the money doesn't touch the Bible."
The money-not-touching-the-Bible business reminded me of Matthew 21:12–17, so I was inspired me to make this illustration.
*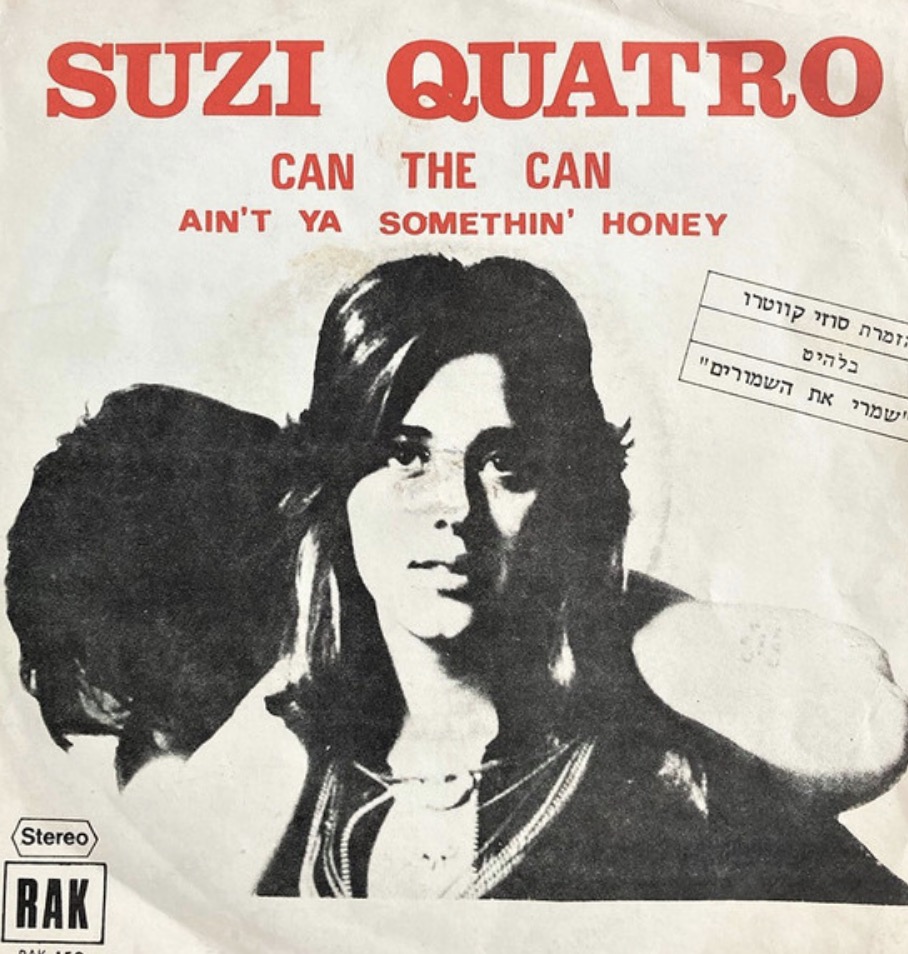 Detail from an Israeli edition of Suzi Quatro's 1973 single "Can the Can" — stumbled upon while doing image research for 4Q2023's STOOGE YOUR ENTHUSIASM series.
*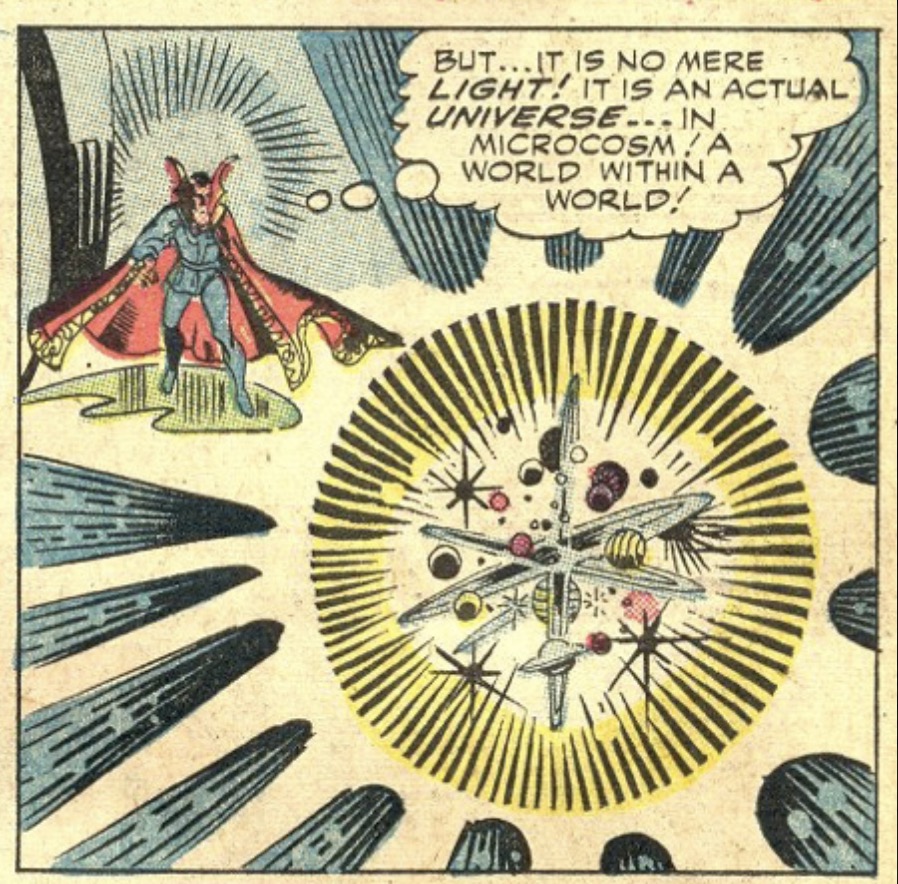 Steve Ditko Dr. Strange panel that I came across while doing image research for my SCHEMATIZING series.
*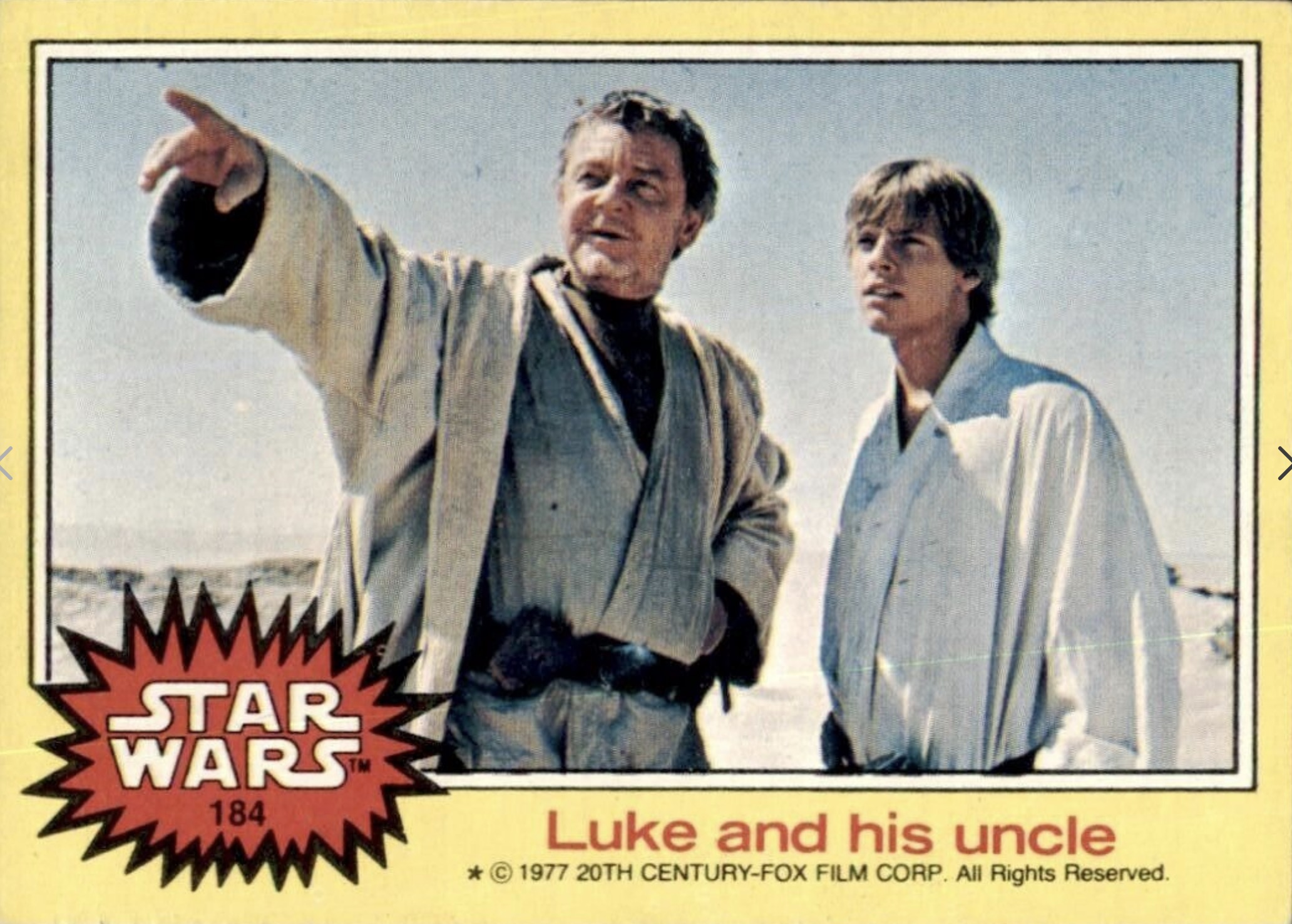 In August, I submitted a proposal to deliver a short presentation on liminality as a key driver of emotional engagement in fantasy narratives — this would take place in May 2024 at Semiofest (the annual conference of commercial and academic semiotics; this time around in Portugal). We can't understand Luke Skywalker's struggle without understanding liminality…
***
ALSO SEE: John Hilgart (ed.)'s HERMENAUTIC TAROT series | Josh Glenn's VIRUS VIGILANTE series | & old-school HILOBROW series like BICYCLE KICK | CECI EST UNE PIPE | CHESS MATCH | EGGHEAD | FILE X | HILOBROW COVERS | LATF HIPSTER | HI-LO AMERICANA | PHRENOLOGY | PLUPERFECT PDA | SKRULLICISM.