PHOTO DUMP (8-23)
By: Joshua Glenn
August 30, 2023
A collection of photos taken during the past month by HILOBROW's Josh Glenn. Also see the SCREENSHOTS series; and see HILOBROW's Instagram feed. Josh's street-photography practice draws inspiration from Rob Walker's THE ART OF NOTICING project.
***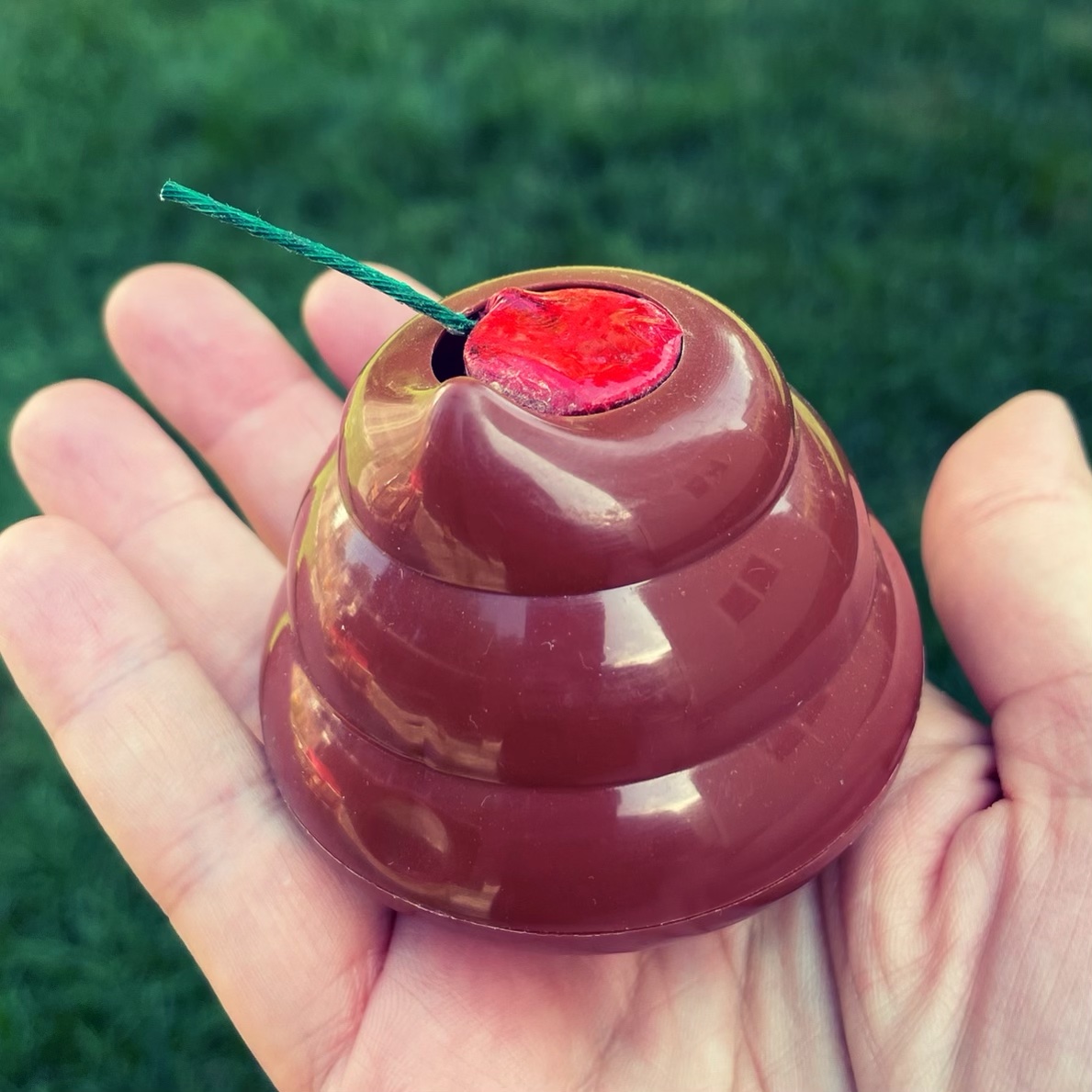 Behold the ultimate consumer good. An artifact that will puzzle and delight alien archaeologists. It's a firework known as Mr. Poop. While rusticating in New Hampshire, I struggled with the temptation to buy a huge number of them…
*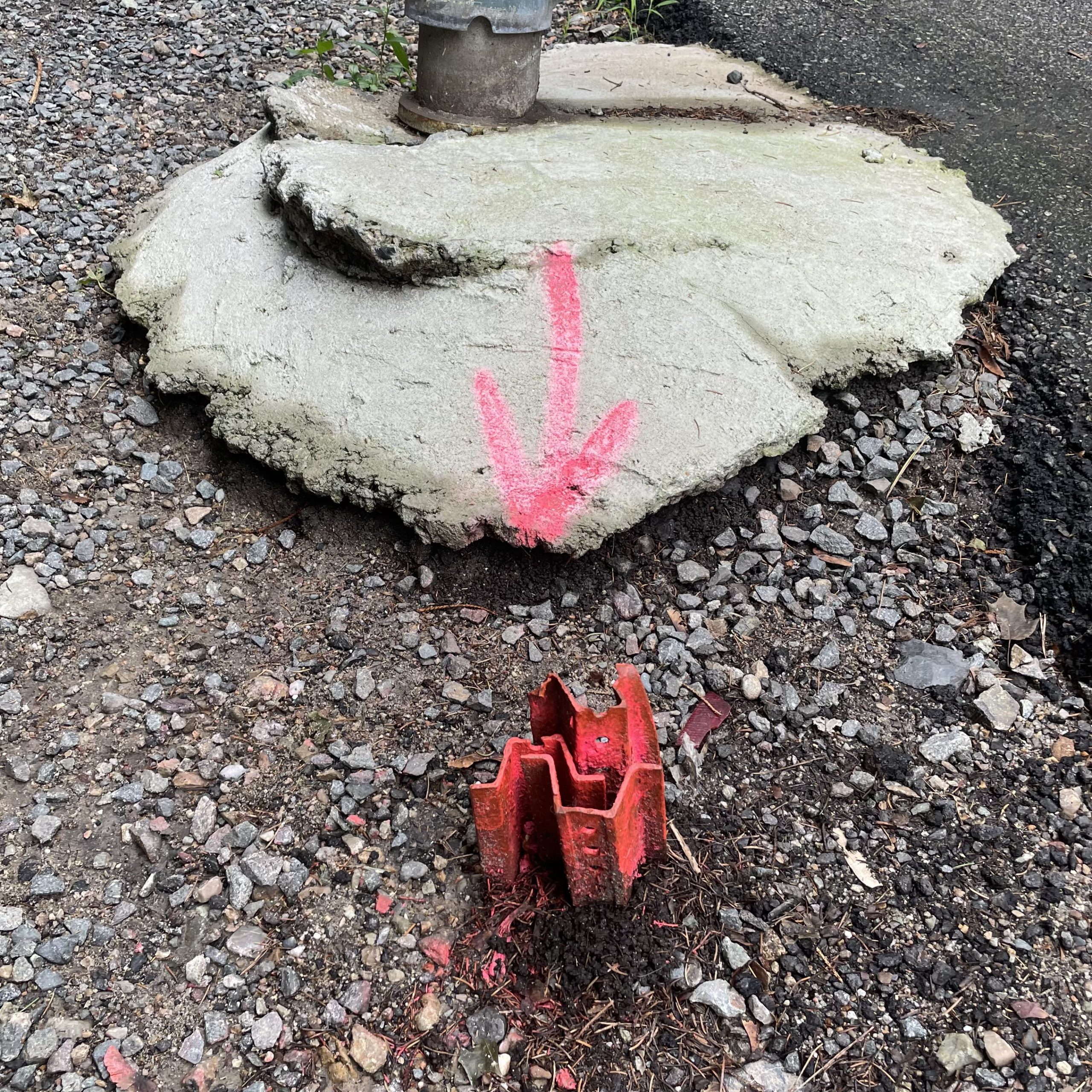 Mysterious signification, at the top of Bellevue Hill — here in West Roxbury (Boston).
*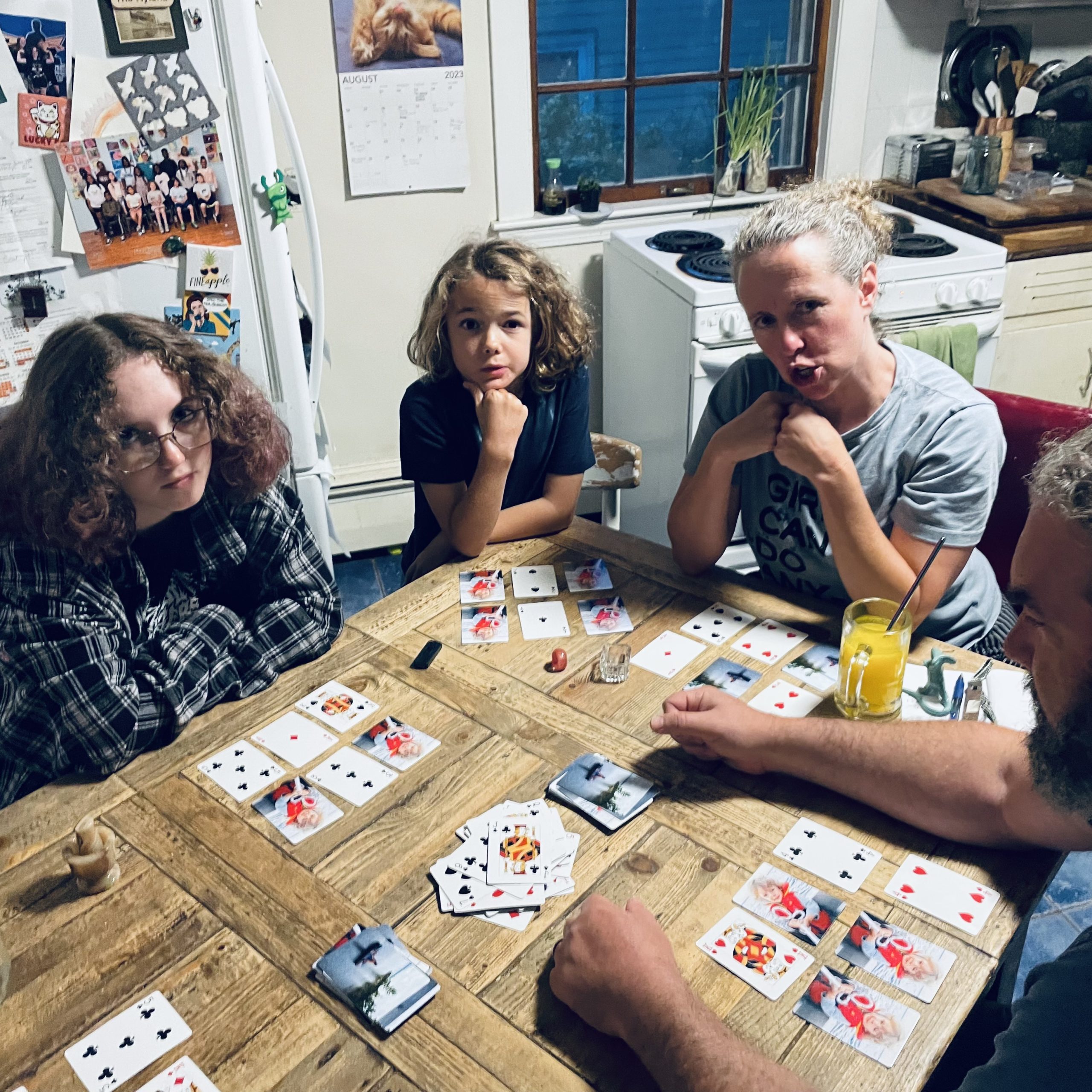 Card game with one of my favorite families.
*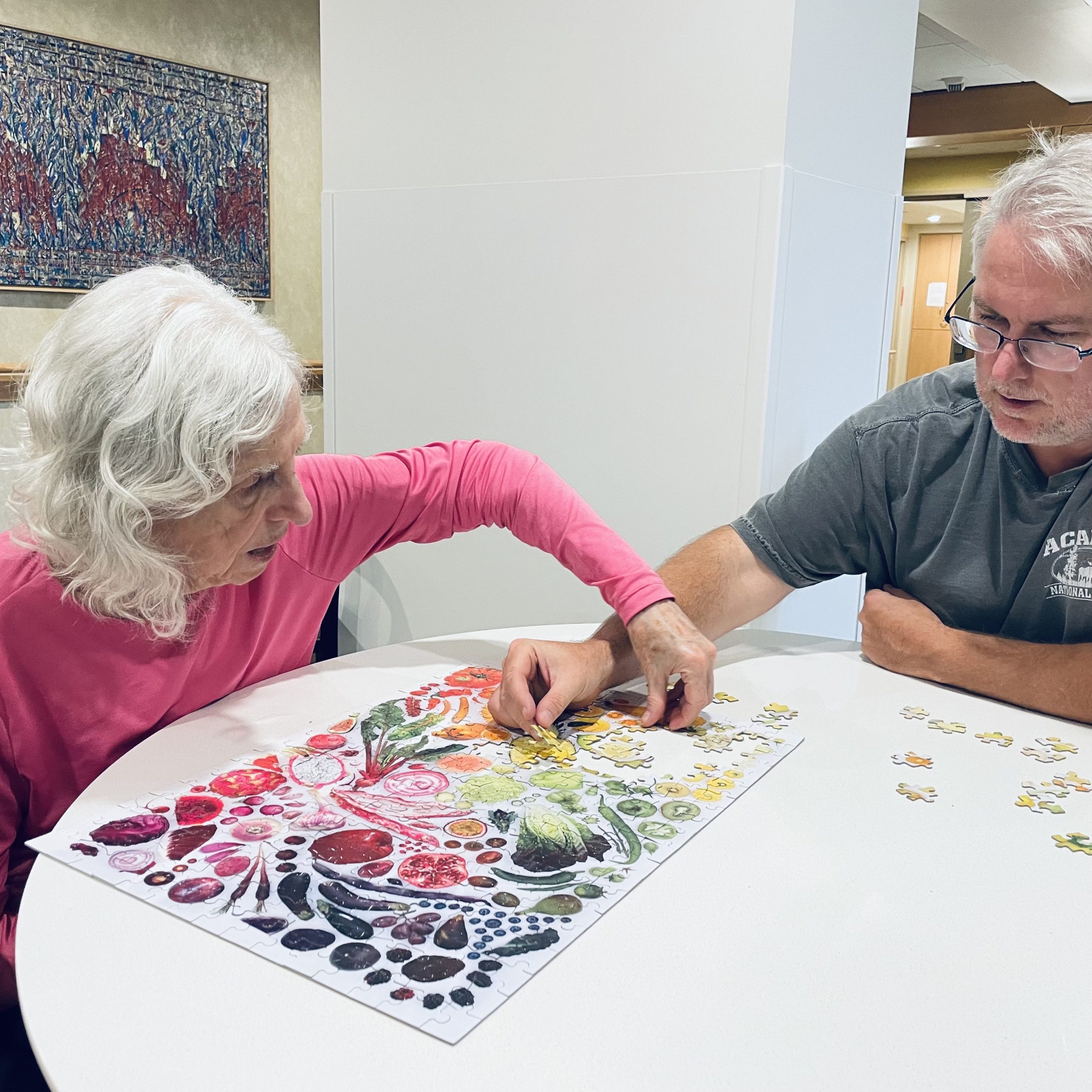 My mother (recovering from a stroke) and brother doing a jigsaw puzzle.
*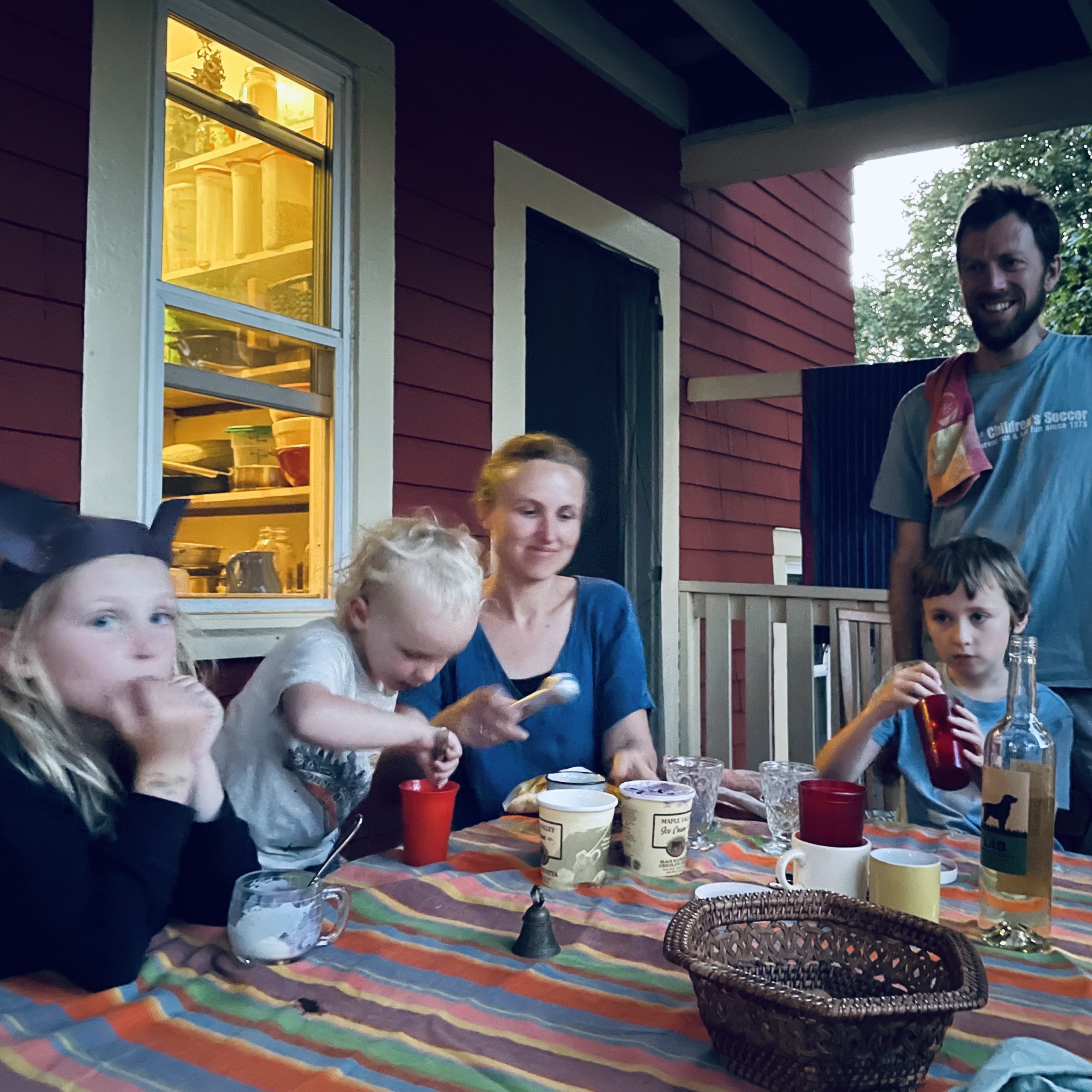 Ice cream with another of my favorite families… who are raising their children in the very same triple-decker apartment that I grew up in! And that cool tablecloth? It's a bedspread that my mother sewed in the '70s for her summer house. It was a very Proustian evening, for me.
*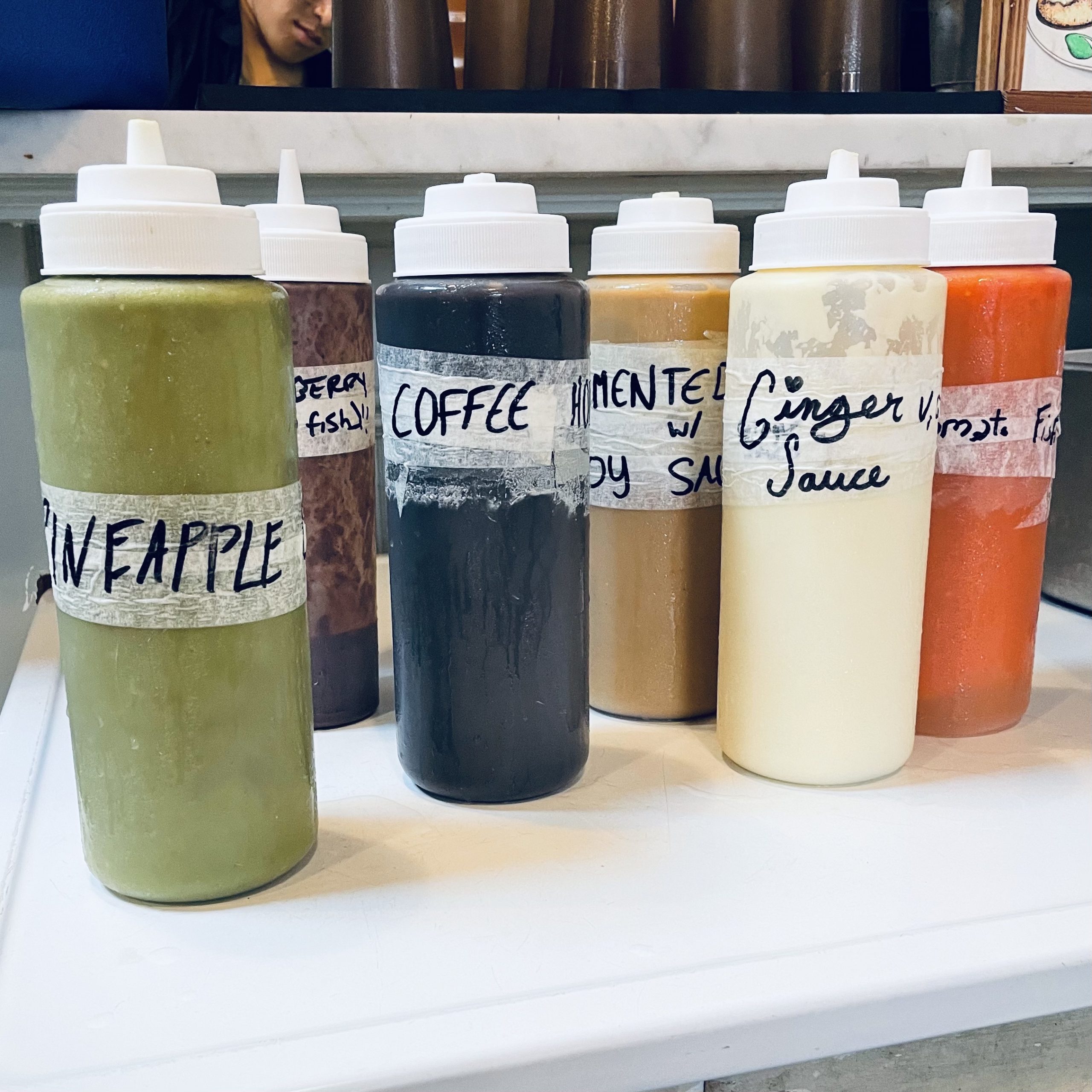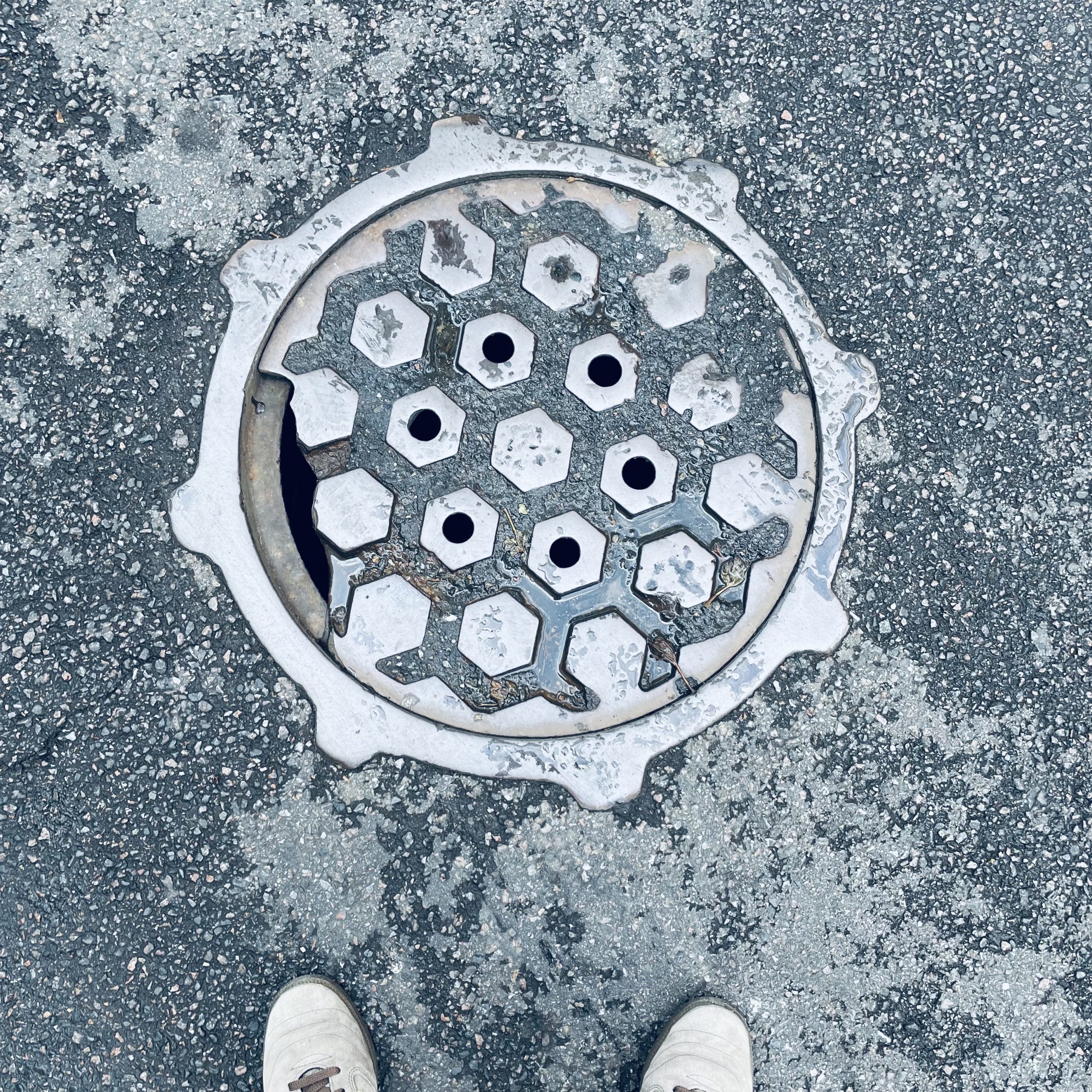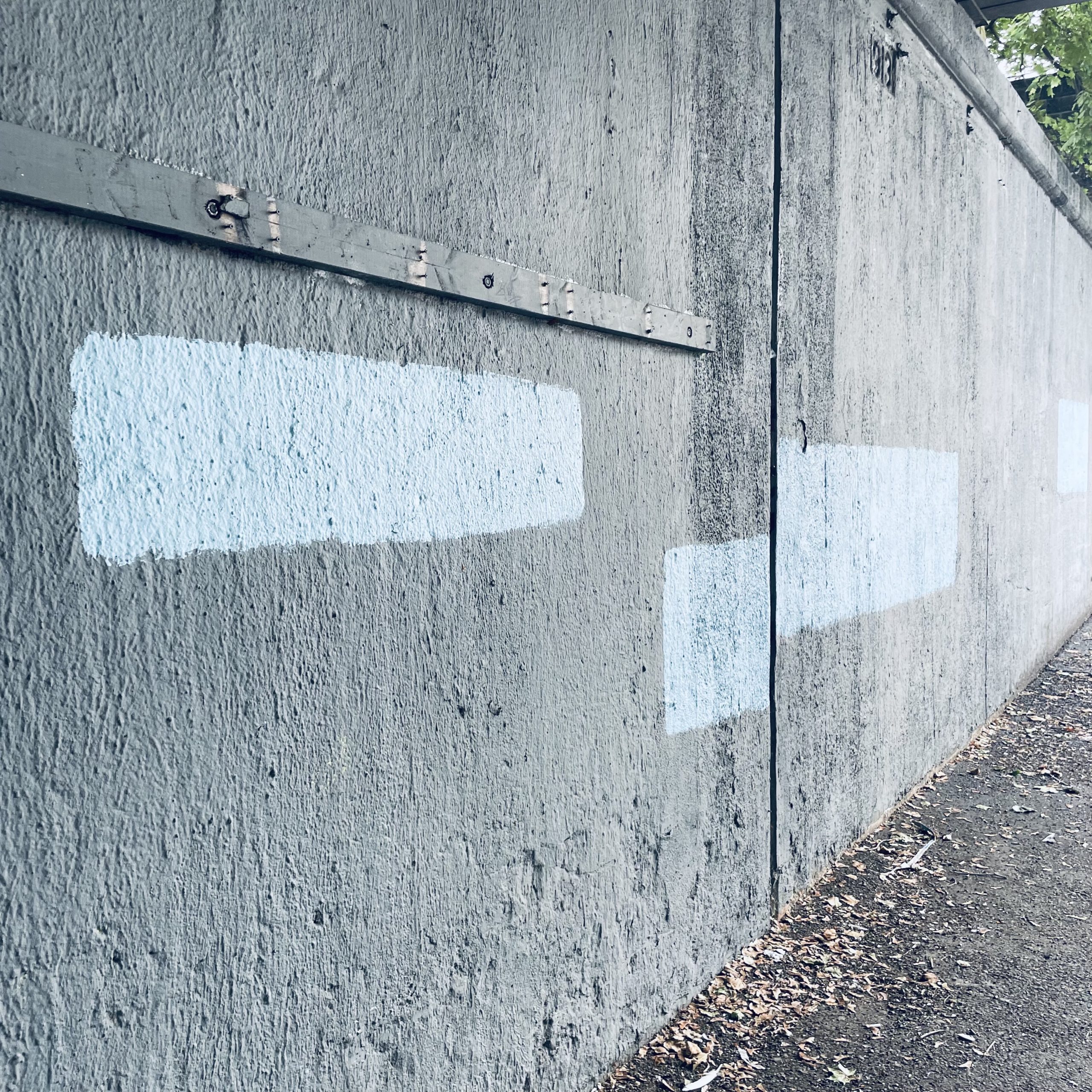 Street photography from a late-August visit to Ridgewood (Queens) and Bushwick (Brooklyn), plus sauces at an excellent Vietnamese restaurant. I always enjoy finding examples of neatly covered-up graffiti, because it looks like modernist abstract art. And I like patterned manhole covers.
***
ALSO SEE: John Hilgart (ed.)'s HERMENAUTIC TAROT series | Josh Glenn's VIRUS VIGILANTE series | & old-school HILOBROW series like BICYCLE KICK | CECI EST UNE PIPE | CHESS MATCH | EGGHEAD | FILE X | HILOBROW COVERS | LATF HIPSTER | HI-LO AMERICANA | PHRENOLOGY | PLUPERFECT PDA | SKRULLICISM.