SCREENSHOTS (4-23)
By: Joshua Glenn
May 4, 2023
SCREENSHOTS is a monthly series of posts via which HILOBROW's Josh Glenn reviews his most recent screenshots — before deleting them from the over-full Dropbox folder to which they'd been uploaded. Also see the PHOTO DUMP series.
APRIL 2023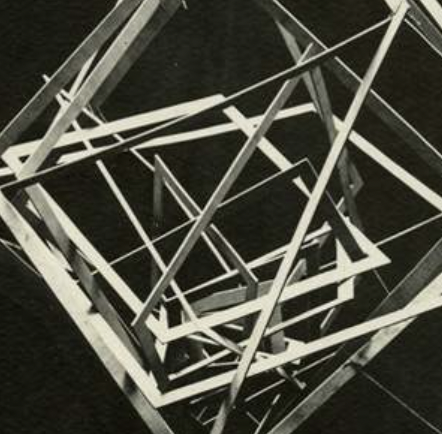 During April, I pored over art from c. 1900–1935 — in search of images that in some way said "Radium Age science fiction" to me. In the short term, I've been using the images to illustrate Radium Age sf stories serialized here at HILOBROW; and I've been adding them to the RADIUM AGE TIMELINE series posts. Longer-term, I hope to persuade the MIT Press to publish an art book…
Shown here is a detail from Aleksandr Rodchenko's Hanging Spatial Construction no.11 (Square in Square) c.1921. I typically take screenshots of details from artworks, to use as teaser images on HILOBROW's homepage.
There are dozens of images like this in my April screenshots file; let this one stand in for the entire collection.
*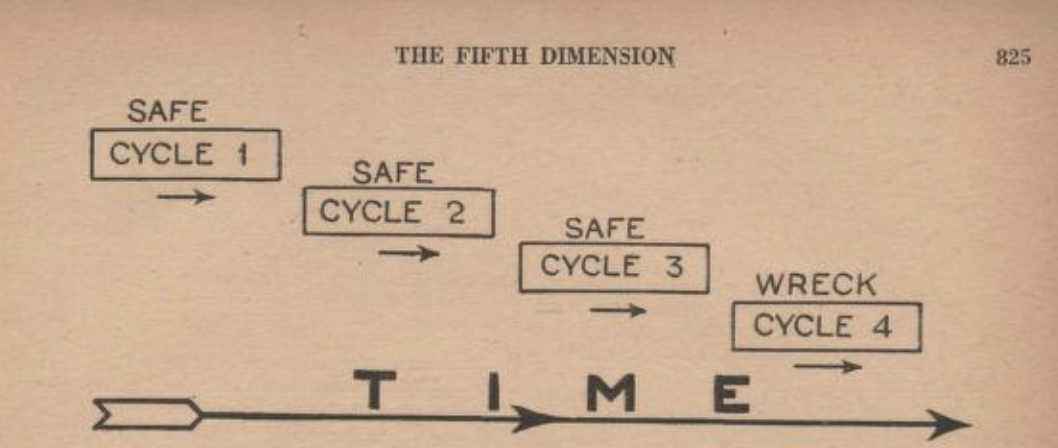 Speaking of serialized Radium Age sf stories, I spend a lot of time reading Radium Age stuff via the Internet Archive, the HathiTrust Digital Library, and other digital media. Sometimes there's a fun illustration. This one, for example, comes from Clare Winger Harris's "The Fifth Dimension" (which first appeared in Amazing Stories, December 1928). We've just begun to serialize the story here at HILOBROW.
*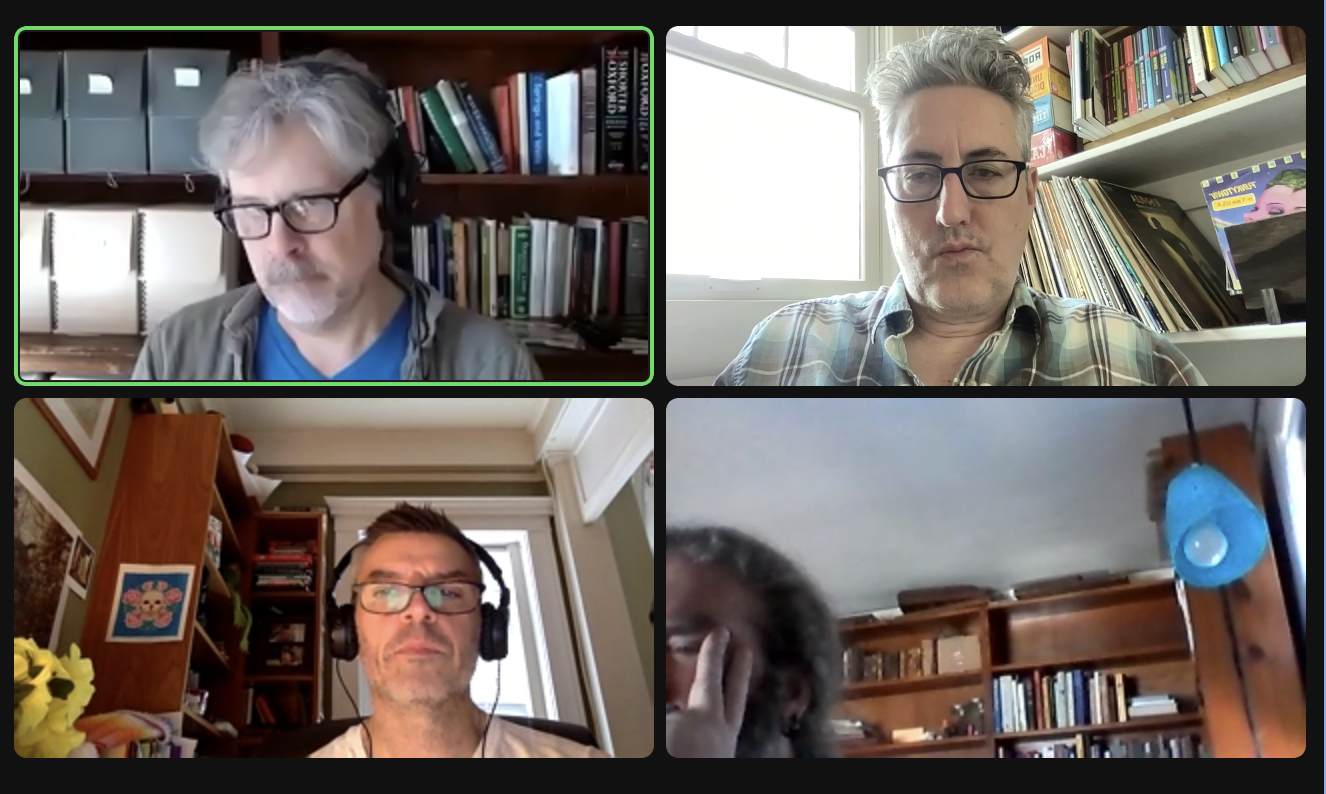 I write fiction for one hour every weekday in the (virtual) company of my dear friends (and HILOBROW stalwarts) Matthew Battles, Tom Nealon, and James Parker. It makes me so happy to see their faces… sometimes I feel compelled to make a screenshot. This one is from April 13th. Writers at work….
*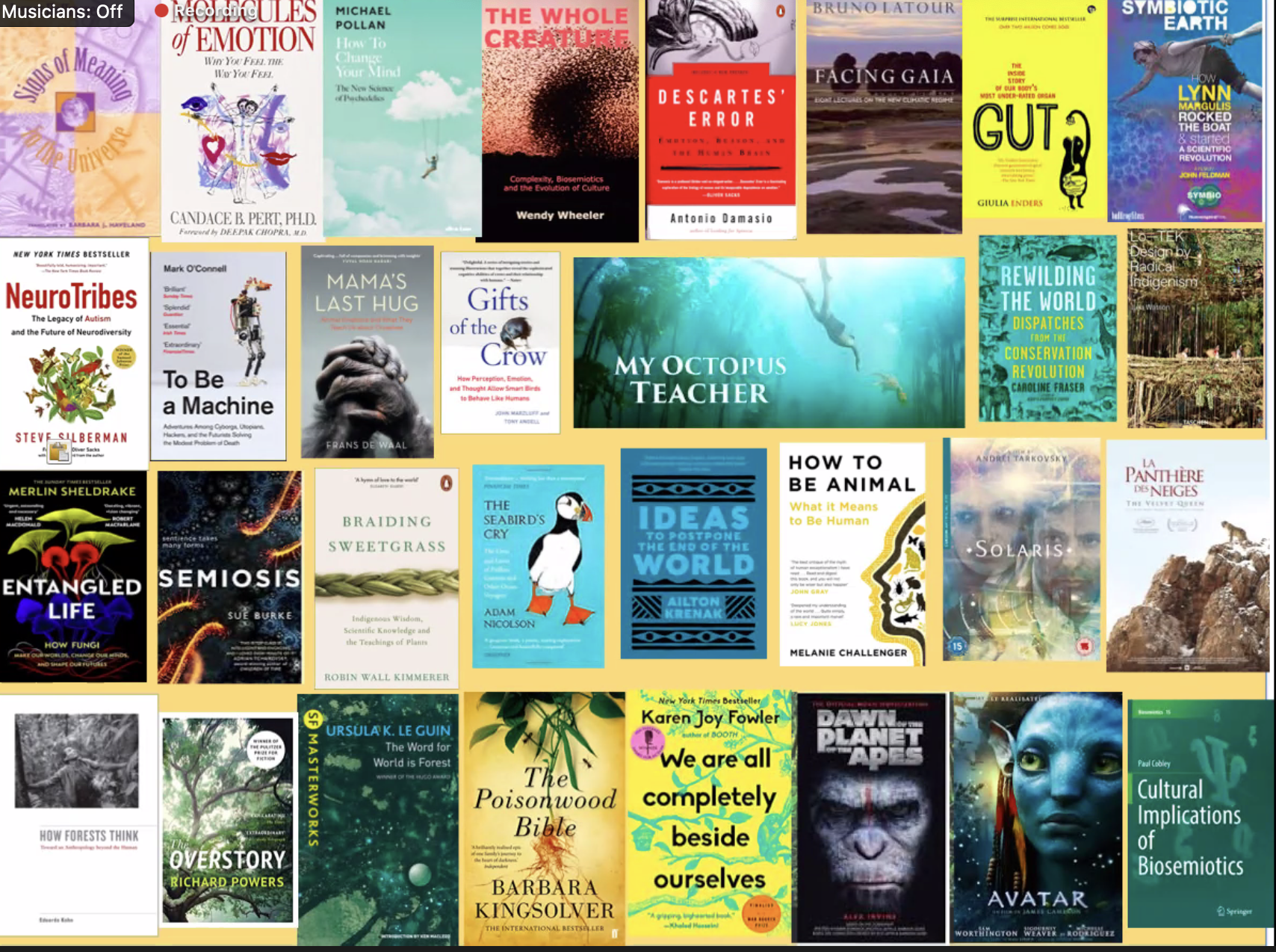 I'm the coordinator of SEMIOFEST SESSIONS, a monthly series of online presentations and get-togethers among the global community of commercial semioticians. My friend, the Welsh semiotician Malcolm Evans, hosted our April 21 session on the topic of "biosemiotics." During his own presentation, Malcolm shared an image of relevant books and movies… all of which I want to check out. Hence the screen-grab.
*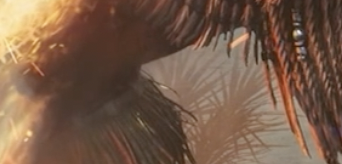 I was immersed, during the second half of April, in a semiotics project undertaken on behalf of a French videogame company — one of my favorite clients. The analysis I do for them really "merges the streams" for me, as it requires me to draw upon my semi-scholarly fascination with adventure tropes and themes. This particular project is about myth… so it also requires me to draw upon my undergrad Comparative Religion studies. I wish all my projects were like this….
Images from this project make up 85% of the contents of my April Dropbox screenshot folder. When I'm doing a semiotics project, I take hundreds of screenshots. The material from this particular project is highly confidential, so I'll just share an accidental screen-capture made at one point in the process.
*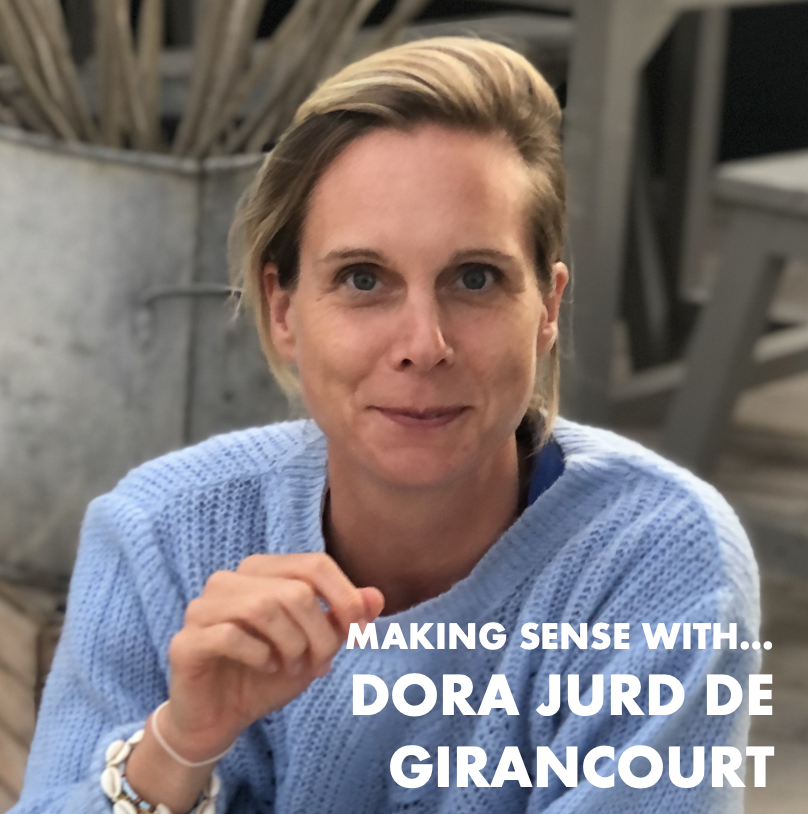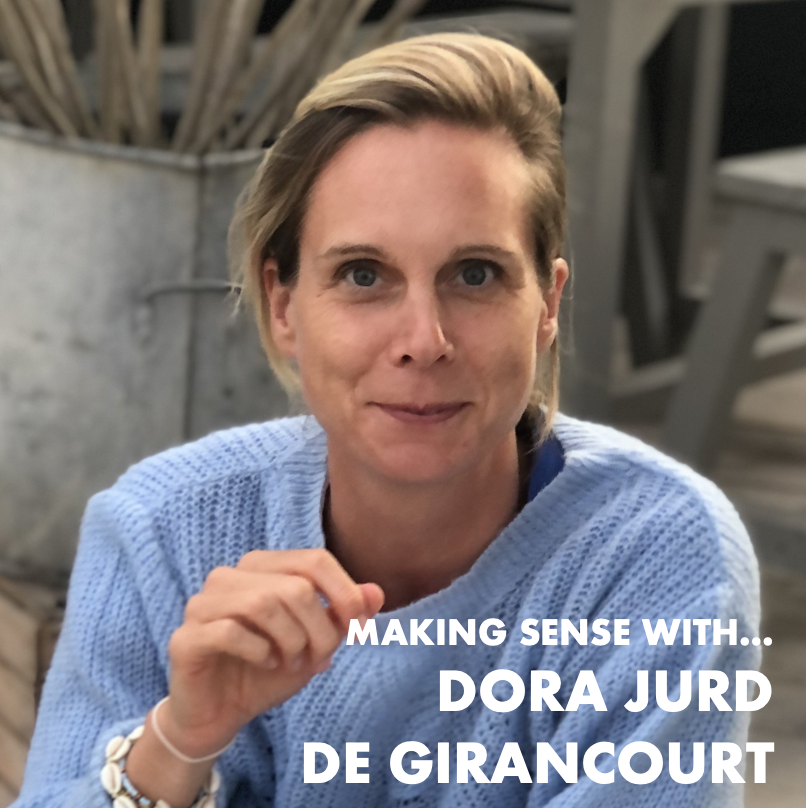 Over at HILOBROW's sister site, SEMIOVOX, I've been running a series of Q&As with my fellow commercial semioticians from around the world. I create the illustration for each Q&A in PowerPoint, then do a screenshot — which I upload to SEMIOVOX. Sometimes after I've taken the screenshot, I realize that I should tweak the illustration… as demonstrated by the examples shown here.
***
ALSO SEE: John Hilgart (ed.)'s HERMENAUTIC TAROT series | Josh Glenn's VIRUS VIGILANTE series | & old-school HILOBROW series like BICYCLE KICK | CECI EST UNE PIPE | CHESS MATCH | EGGHEAD | FILE X | HILOBROW COVERS | LATF HIPSTER | HI-LO AMERICANA | PHRENOLOGY | PLUPERFECT PDA | SKRULLICISM.