THE STORY OF A MOUSE: update
By: Joshua Glenn
September 12, 2022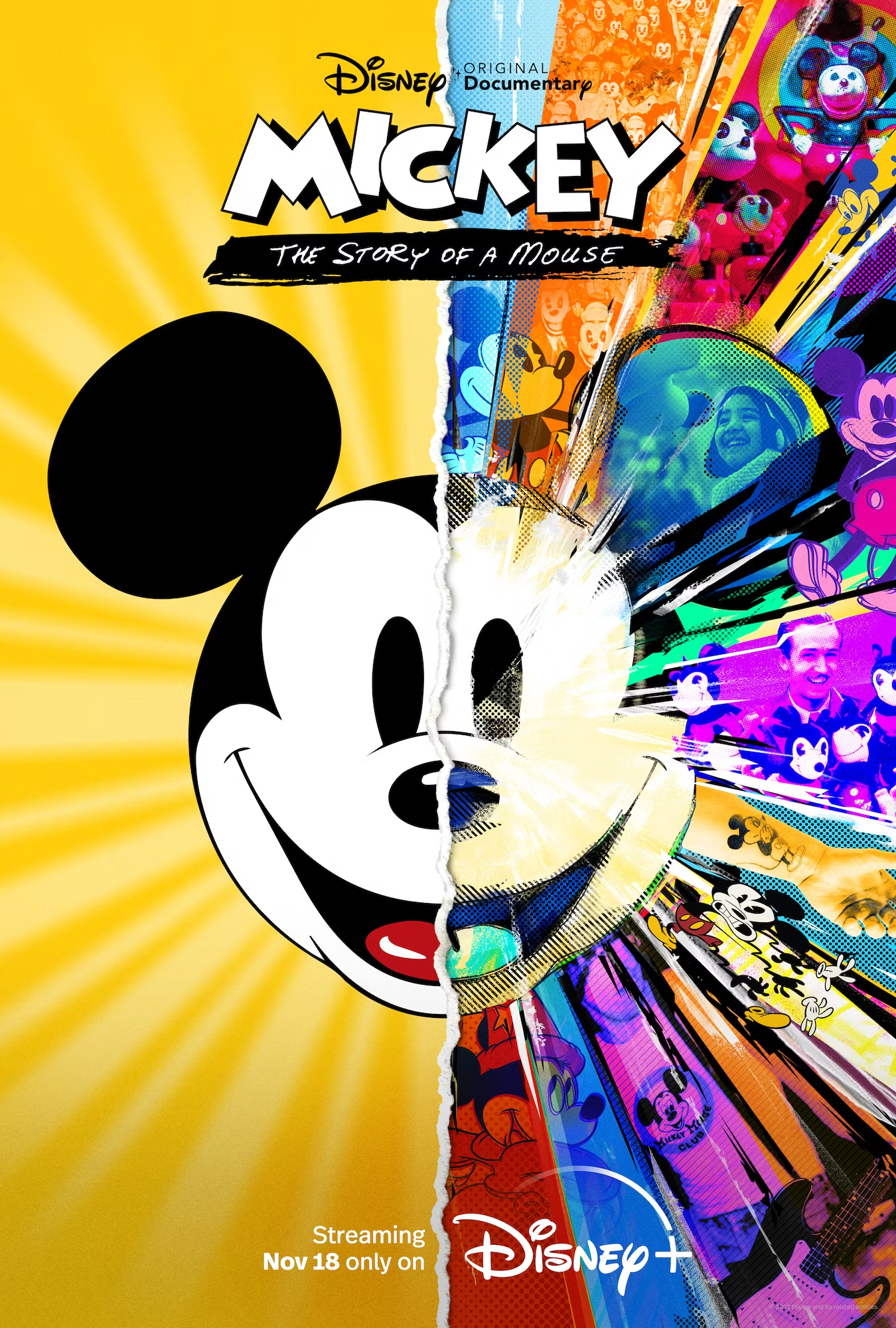 The general-audience release date for Mickey: The Story of a Mouse was released yesterday at the D23 Expo. The film will premiere on November 18th on Disney+. Also released yesterday: a poster (above) and teaser trailer.
Directed by Jeff Malmberg and produced by Morgan Neville, Meghan Walsh, and Chris Shellen, the film "explores Mickey's significance, getting to the core of what Mickey's cultural impact says about each of us and about our world."
As previously mentioned, in 2019 Malmberg interviewed me — in my capacity as a cultural semiotician and historian — about the evolving meaning of Mickey. At the prompting of Jeff and Meghan, I embarked on a deep-dive course of research and analysis — continuing on after the filming ended — that resulted in the 2020 series of posts TAKING THE MICKEY.
I haven't seen the documentary, and have no idea whether any of my scenes survived the editing process. We'll see…