EXQUISITE ENTANGLEMENT
By: HILOBROW
August 5, 2022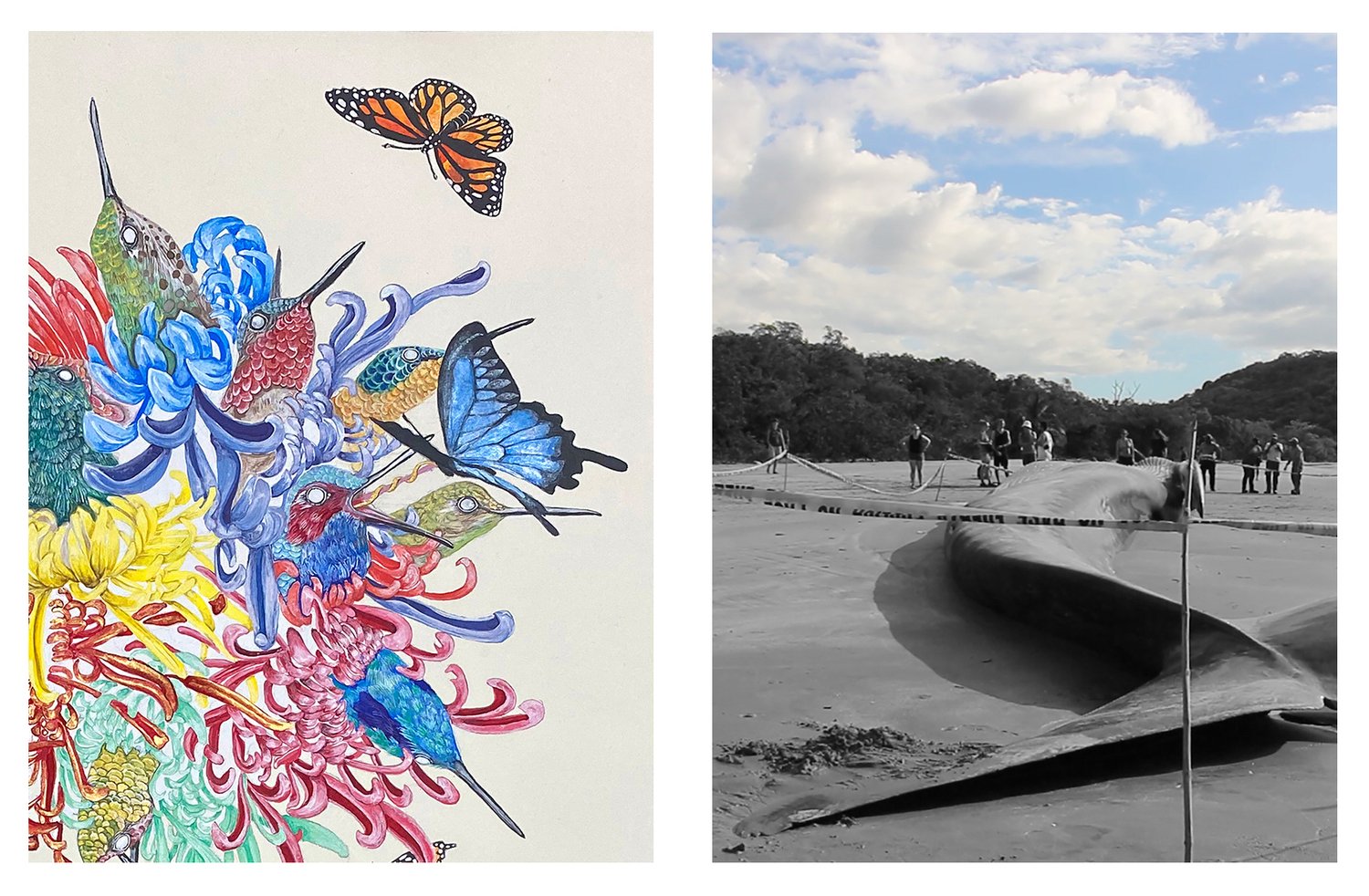 Boston-area HILOBROW readers who enjoyed our Fall 2021 series YUKO ODA will want to check out EXQUISITE ENTANGLEMENT, an exhibition running through September 23 at 13FOREST Gallery in Arlington. Opening reception on Saturday!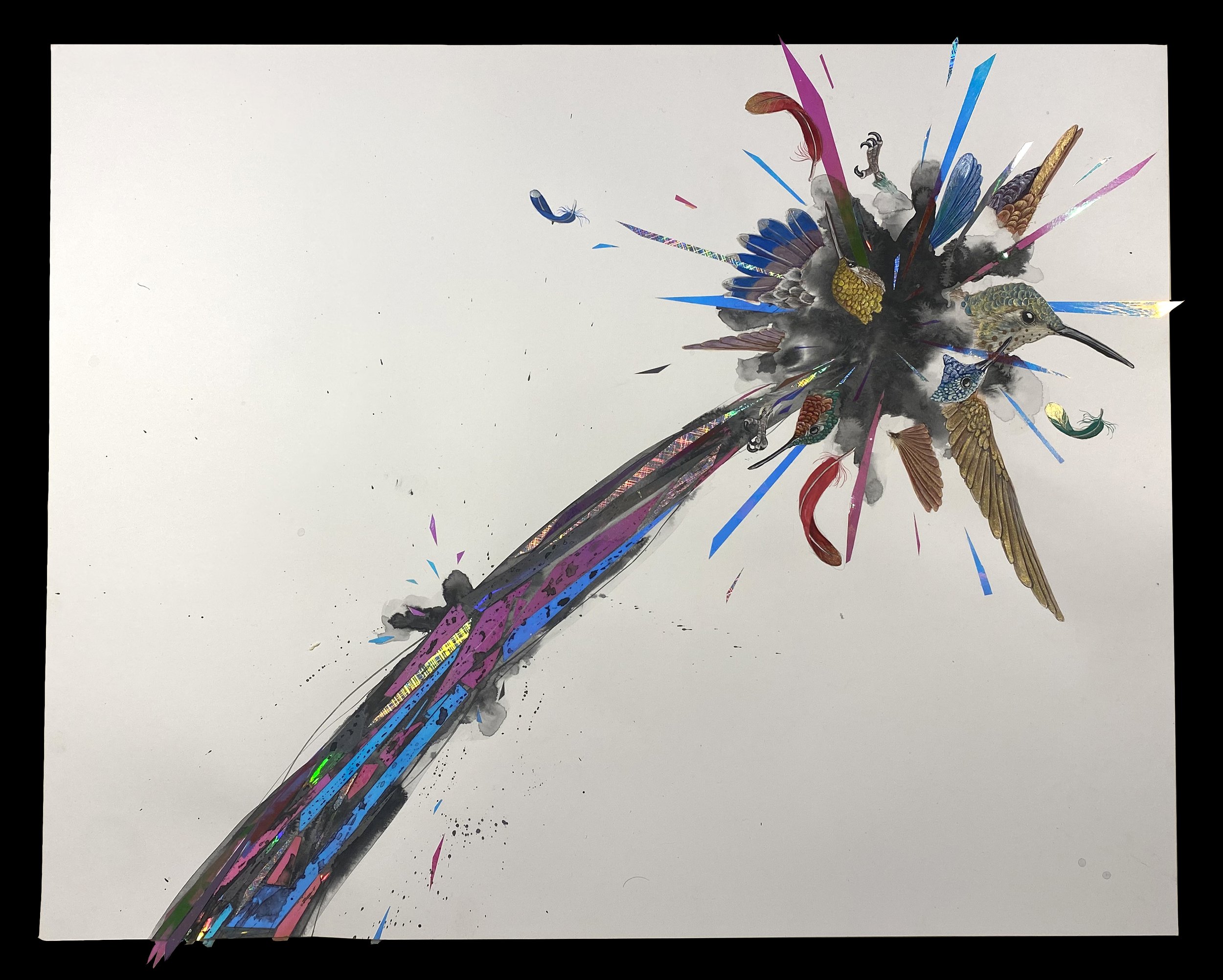 Working in Japanese pigment on paper with elements of iridescent plastic, Oda offers paintings from her sf-ish Winged Detonations and In Full Bloom series, which reflect "nature's calamities, resilience, and power to heal." In an accompanying installation, Əvolution, 3D printed dew drops transform into organic leaves, integrating natural forms with synthetic materials.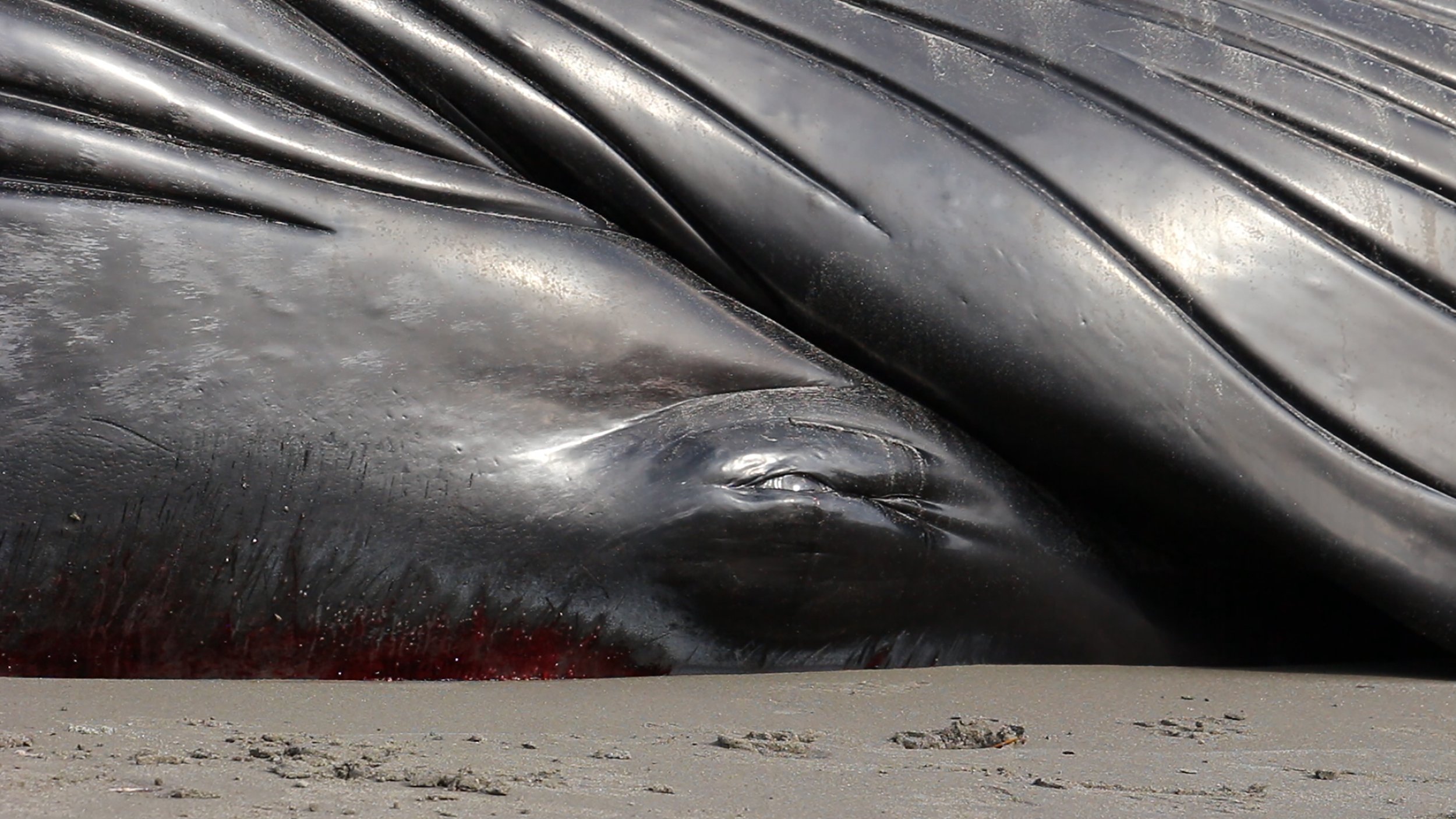 In conversation with Oda, Allison Maria Rodriguez presents a multi-channel video installation, Once in a Lifetime. The central image of the installation is a stranded blue whale on Playa Cabuyal in Costa Rica.
On view July 23 — September 23, 2022
Sat 8/6, 4-6 pm: Exquisite Entanglement Opening Reception
Sat 9/17, 4-6 pm: Art as Activism — a conversation with Yuko Oda and Allison Maria Rodriguez