COLOR PROBLEMS (1)
By: Emily Noyes Vanderpoel
July 6, 2022
Artist Emily Noyes Vanderpoel's 1902 book Color Problems, which features 116 color illustrations, was conceived of as "a practical manual for the lay student of color." Her art-of-noticing methodology involved laying out a 10×10 grid of squares, then scrutinizing an object in order to determine not only which colors one might use to paint the object… but in what proportion. (It's been pointed out that these grids emerge as artworks predating Josef Albers's abstract series Homage to the Square by half a century.) HILOBROW is pleased to offer this series of 10 excerpts from the book.
HILOBROW is pleased to present this series to our readers.
*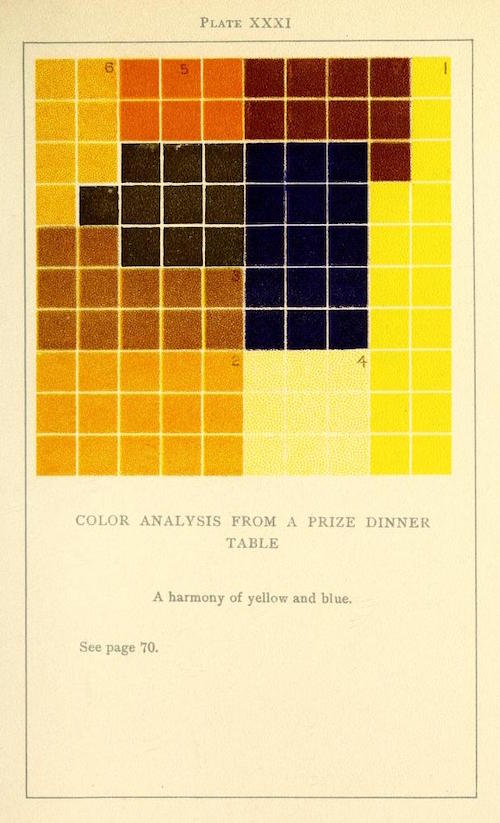 *
ALSO SEE: The HILOBROW series THOUGHT FORMS.