RADIUM AGE vs. ANNALEE
By: HILOBROW
March 11, 2022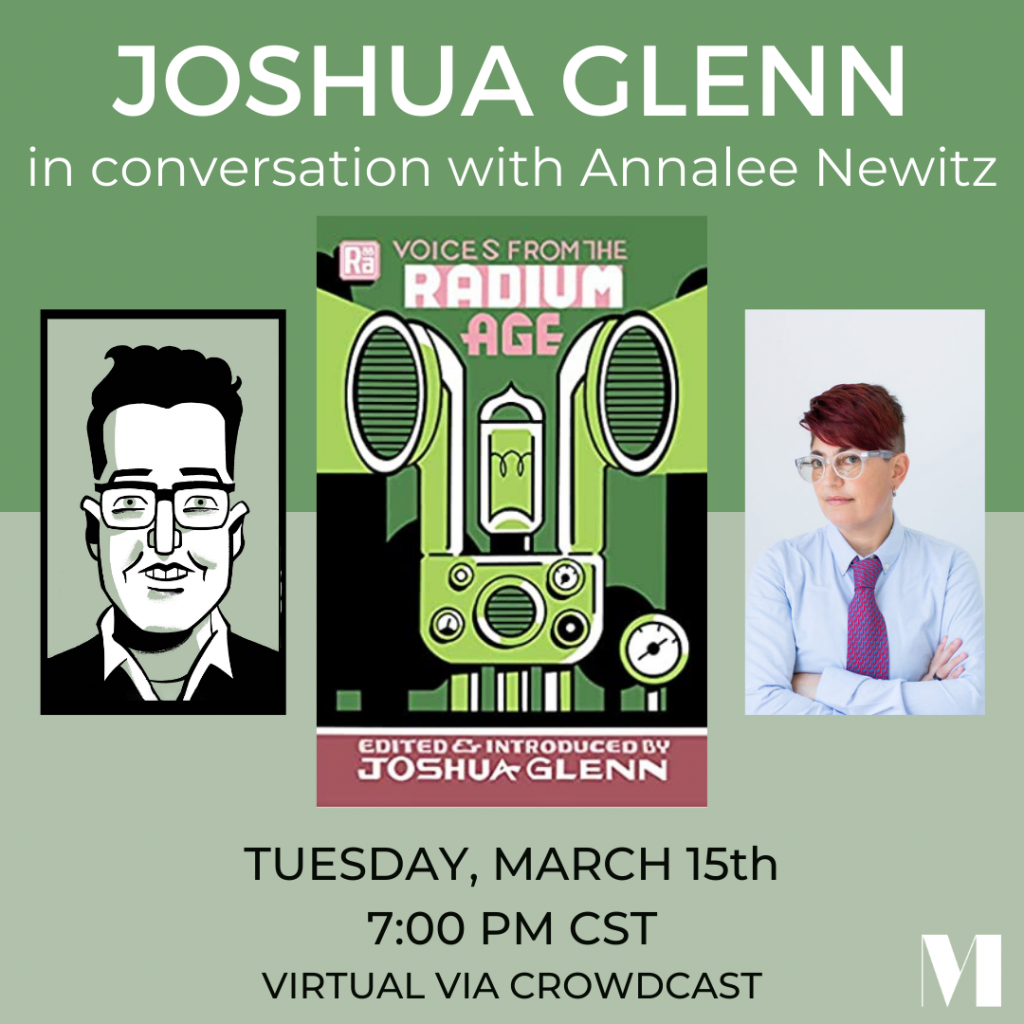 This coming Tuesday, March 15, please join HILOBROW's Josh Glenn and Annalee Newitz for a virtual discussion of MIT Press's new Radium Age series of reissued proto-sf stories from 1900–1935.
Josh is the series' editor, as well as editor of the collection Voices from the Radium Age, published this month. Annalee — science journalist and author of the sf novels Autonomous and The Future of Another Timeline, as well as nonfiction books including Scatter, Adapt, and Remember and Four Lost Cities — is an advisor to the series. She contributed an introduction to E.V. Odle's 1923 cyborg novel The Clockwork Man, which the Radium Age series will publish in May.
Fun fact: One of Newitz's early sf stories, "The Great Oxygen Race," first appeared here at HILOBROW in 2010.
The event, hosted by Chicago's independent bookstore Madison Street Books, will air at 7:00 pm CST (8:00 pm EST) via CrowdCast.
More info about Voices from the Radium Age here.